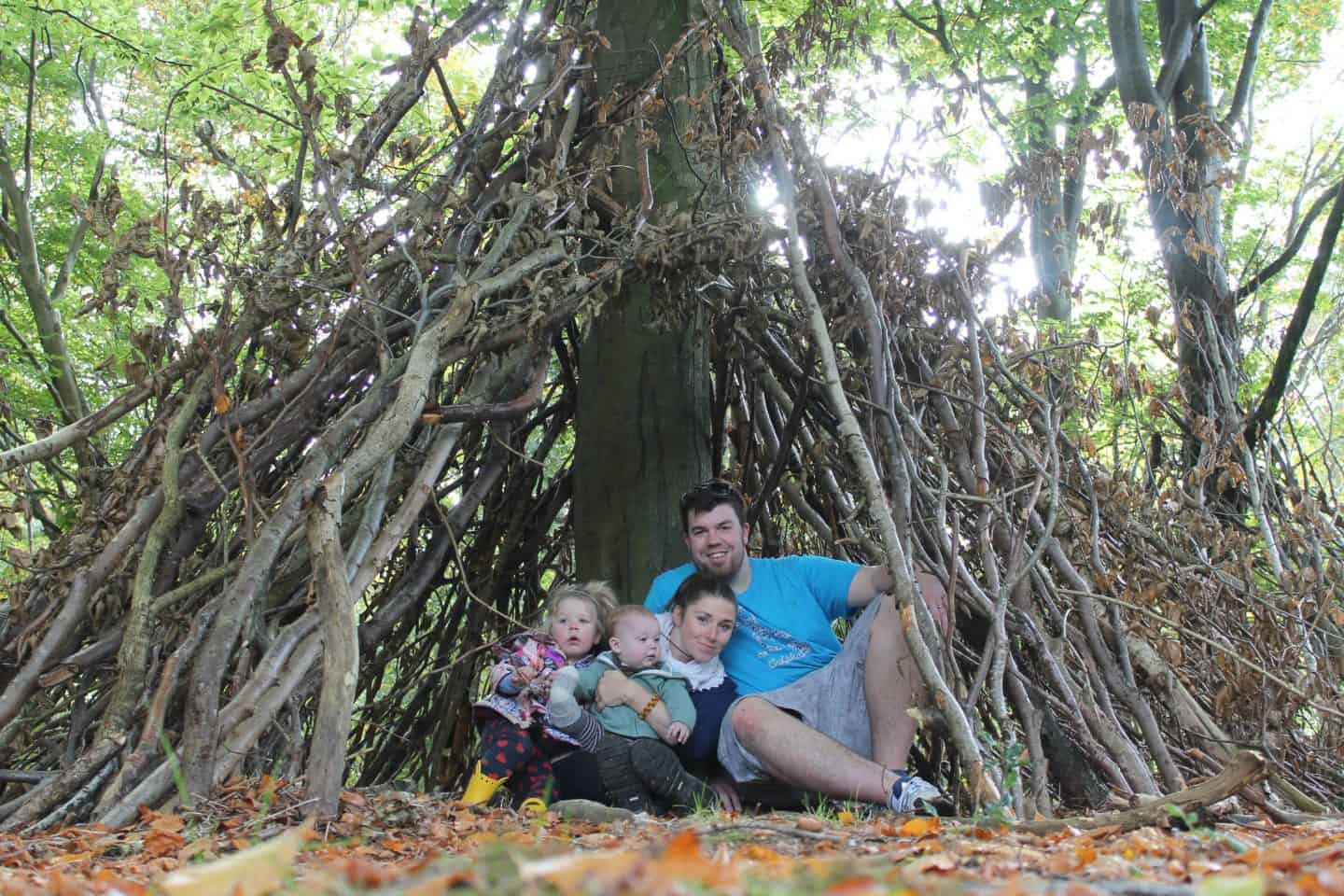 Last Sunday I signed up to ramblers.org.uk and looked up a nice circular walk we could do as a family, and chose Slindon in West Sussex. We visited last year too but Athena was obviously not able to walk as far as she was only one and a bit, and there is an awesome pumpkin display each year too! We've decided to make it a family tradition! We bought three smaller pumpkins, to paint a face on rather than carve but there were so many HUGE ones to choose from!
It's about a 5 mile walk, including both uphill and downhill treks, wide lanes, narrow paths, shady woods and grassy fields! You also walk through Slindon Bottom, a paleolithic beach! It's so strange to be walking where cavemen once would have been hunting their prey (according to the signage there anyway!)
Athena did really well and walked about two thirds of the way, with a few rides on Sam's shoulders and then in the toddler connecta for the last 15 minutes or so! Arlo obviously was in the carrier for the whole journey, starting on my front then switching to my back for the last few miles! Obviously with a toddler the walk took longer than the estimated time but we were in no hurry and loved pointing things out to her and answering her 'what's that?' a hundred times over! We saw lots of nice friendly people to smile and say 'afternoon!' at, a dog riding on a specially constructed wooden platform on his owners bike between the saddle and handle bars, and even another person 'wearing' their baby!

Sam has said he wants to do a ramble a month, although in the winter they may well be a bit shorter than this one as we had amazingly good weather last weekend!
And for comparison sake, a year apart!