I used to do a lot more baking in the pre-baby days, when I could take all my baked goods into work and hand them out to avoid eating all the calories myself. Then Athena came along and apart from her Christening and Birthday cakes I reckon I've only baked once a month at best! Sam is sad because he can't call me 'Bakeatron' anymore! When Baking Mad offered to send me a hamper of baking ingredients I said a very quick 'yes please' with the memory of opening my box of flour a few weeks back and finding weevils wriggling about in it!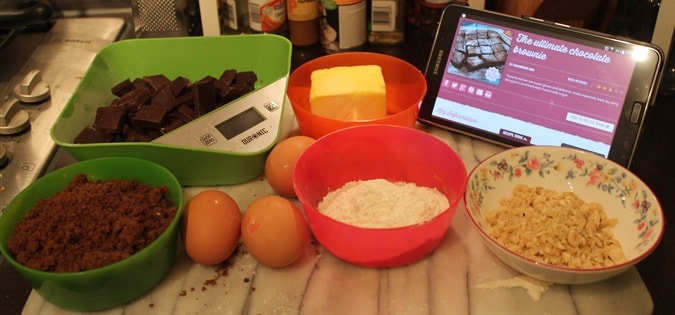 So I donned my apron and had a browse through Baking Mad's summer recipes saving a few as I went, but then decided that I should really use up the two bars of dark chocolate sat in the cupboard and went for the 'The ultimate chocolate brownie' and added nuts to the recipe! Now I've bought myself a tablet, following an online recipes is literally a piece of cake (ba boom tsch!) as I can stand it up and follow the screen by screen instructions on the Baking Mad site.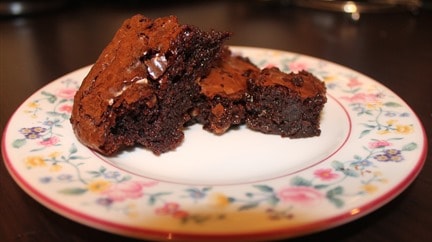 This weekend Athena helped me bake some simple cup cakes too, although I think she preferred the eating to the making as I wouldn't let her fling the batter all over the floor!
Iced rather messily (I can't even blame the baby, she was napping!) with dark chocolate butter cream, these disappeared within 24 hours, whoops!
What have you been baking recently? Please leave links to any recipes for me to try out!