[gifted items sent for review]
As you may know Athena turned six a little while ago and Wicked Uncle got in touch to see if they could help with some presents to help celebrate. If you've not heard of Wicked Uncle  then it's basically a really great way to  help pick toys for kids you don't see that often, or are just not sure what kids of a certain age are into. Everything is divided by ages and then by gender (which I am not keen on as all toys are for all kids so I obviously checked both categories – although there was a lot of cross over anyway) and then you can get the item gift wrapped if so desired and sent right to the recipient.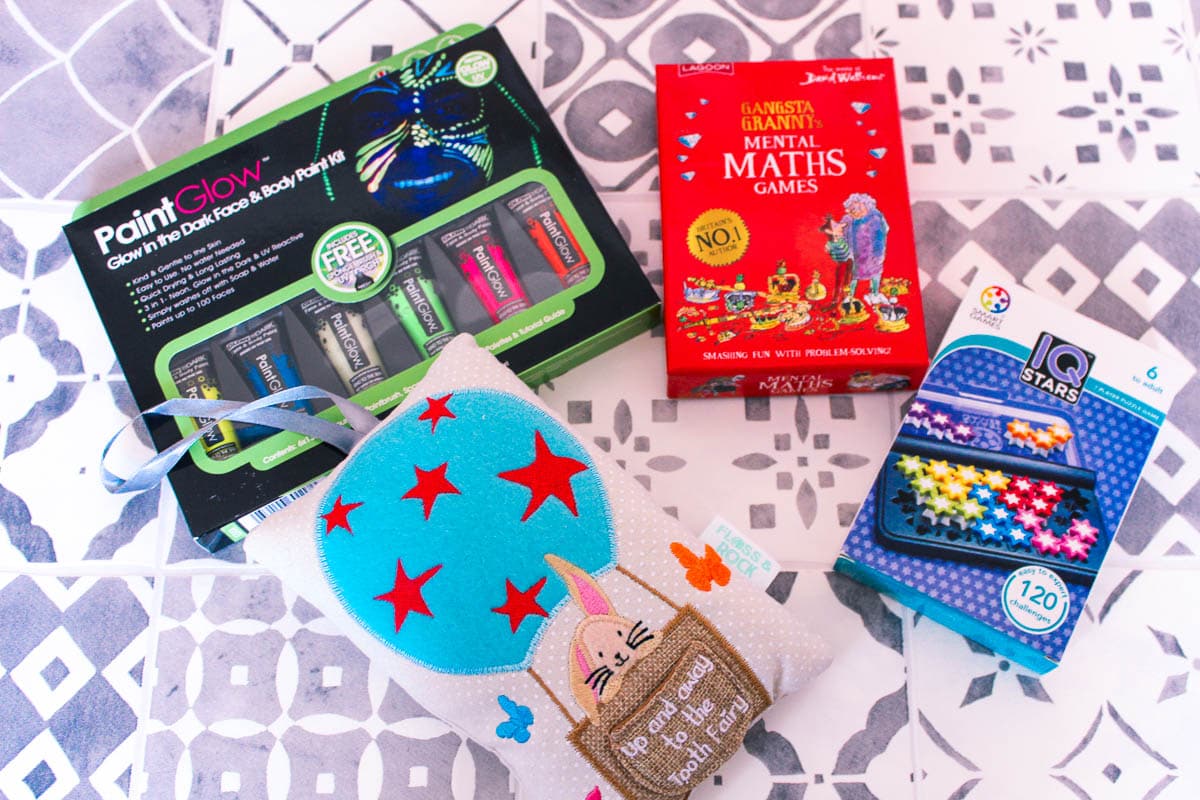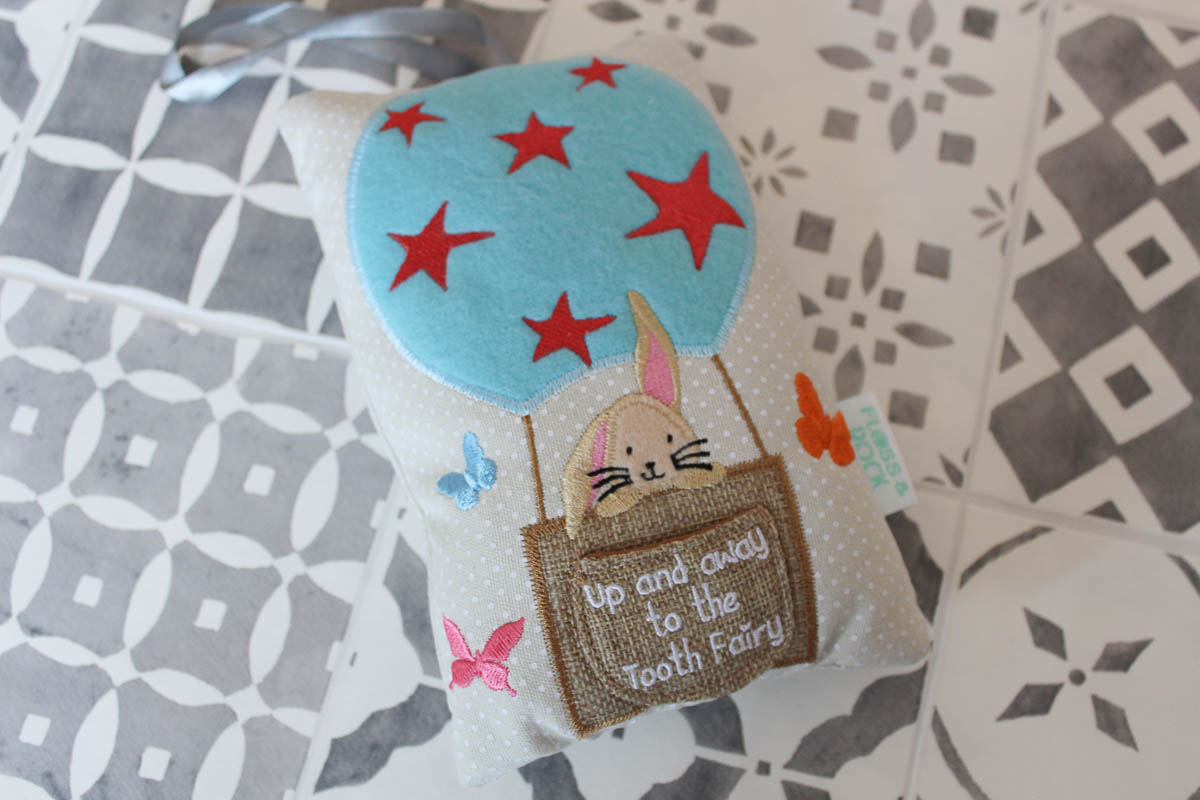 With the help of the various filters on the site I was given more than a few options to pick from and chose four things that I thought Athena would enjoy and get use from. Firstly she's reached the age of losing teeth, and with two down and two very wobbly we needed a safe and fun way for her to safely transport her teeth to the tooth fairy (or, ahem the parents that work on behalf of the tooth fairy). This cute cushion is a great way to do that, it has a little pocket for the tooth and then during the night the adult can swap the tooth for a coin! It will save feeling about for the tooth under the pillow, plus it has a hanging loop so it can always be attached to the bed or left out – such a simple but helpful idea!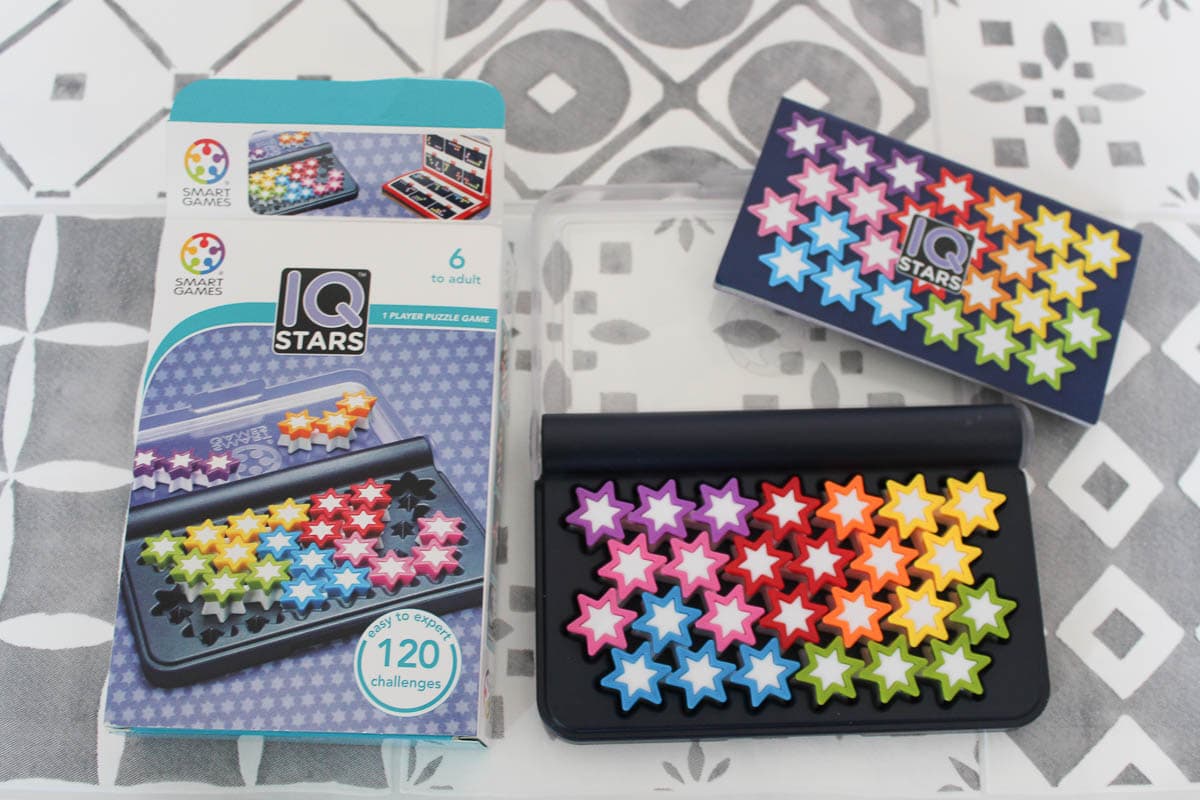 IQ Stars is a clever pocket sized game with several levels of difficulty, with the aim to arrange the little coloured star shaped pieces in various ways. Suitable from 6 years up this is really a game that anyone can play, and Sam has started helping Athena with getting the pieces in the right place which is a lovely way for them to do some problem solving together.
The neon glow in the dark paint set I chose specifically for a family festival we are going to this summer. Athena and her brother love face paint and I thought this would be a great way to up the face paint game and also help me see them in the dark when we're partying in the woods at the festival! Coming with six different coloured paints, brush and sponge the paint is easy to apply and just as easy to wash off!
Lastly I chose an educational maths card game, 'Gansta Granny Mental Maths Games' which is a collection of fun mental maths games, players can add, subtract or multiply to get the highest possible scores. The illustrations are based on David Walliams' Gansta Granny story which we'd watched on TV at Christmas. I think that making learning fun is really important and this is a really easy way to introduce some maths into our home learning.
Wicked Uncle is a really useful resource for gifts, and I love that you can set birthday reminders so you'll get an email when it's time to pick a gift, and of course gift wrapping is an option too so that you can send the gift directly to the recipient.