I am irritated at myself for not getting us out int he snow for a family photo this month, as all of last year we managed to get nice outdoor photos for our monthly photo project, but alas February and it's 28 days got the better of me, as did another bout of tonsillitis (which explains my strained smile and puffy face) So here we are, on the sofa, where admittedly we've spending a lot of time this month!
This month I have been reading a lot and sleeping more, which means I am a bit more with it but have been blogging less, swings and roundabouts eh? I got the tell tale achey throat and glands on Sunday night and boom, tonsils strike again! This month I finishes two JoJo Moyes books (Me Before you and After You) which I personally didn't feel were as good as everyone says! At the start of the month I was reading the epic A Little Life by Hanya Yanagihara which was just insanely sad, incredibly well written and just so detailed.  I've been watching Friends on and off on Netflix too, it's crazy how dated it seems now!
Arlo has become a complete chatterbox this month, I swear he comes up with more words daily. He's finally started to go to sleep a bit more easily in the evenings, and thanks to the Groclock I bought at the start of the month when Sam was away there are no more 5am wake up calls…. sometimes they even make it to the 6.45 that it is set for! He's still mad about batman and spiderman and anything with wheels, but also loves to sit and read a proper book with me under a blanket. He's had a cold pretty much all month, along with an on and off cough too, poor kid.
Athena loved having a week off School, and I loved spending the week with her! I normally send her to Arlo's child minder for a day or so a week in the holidays but decided not too as I miss spending time with her! We saw friends, went to a stay and play on valentines day and made lots of heart-shaped crafts, and it was ace! She still wanted to to go back to school when half term was over though! She's just started at an after school gymnastics club, and does another sports/fitness club already too so she's keeping busy at least!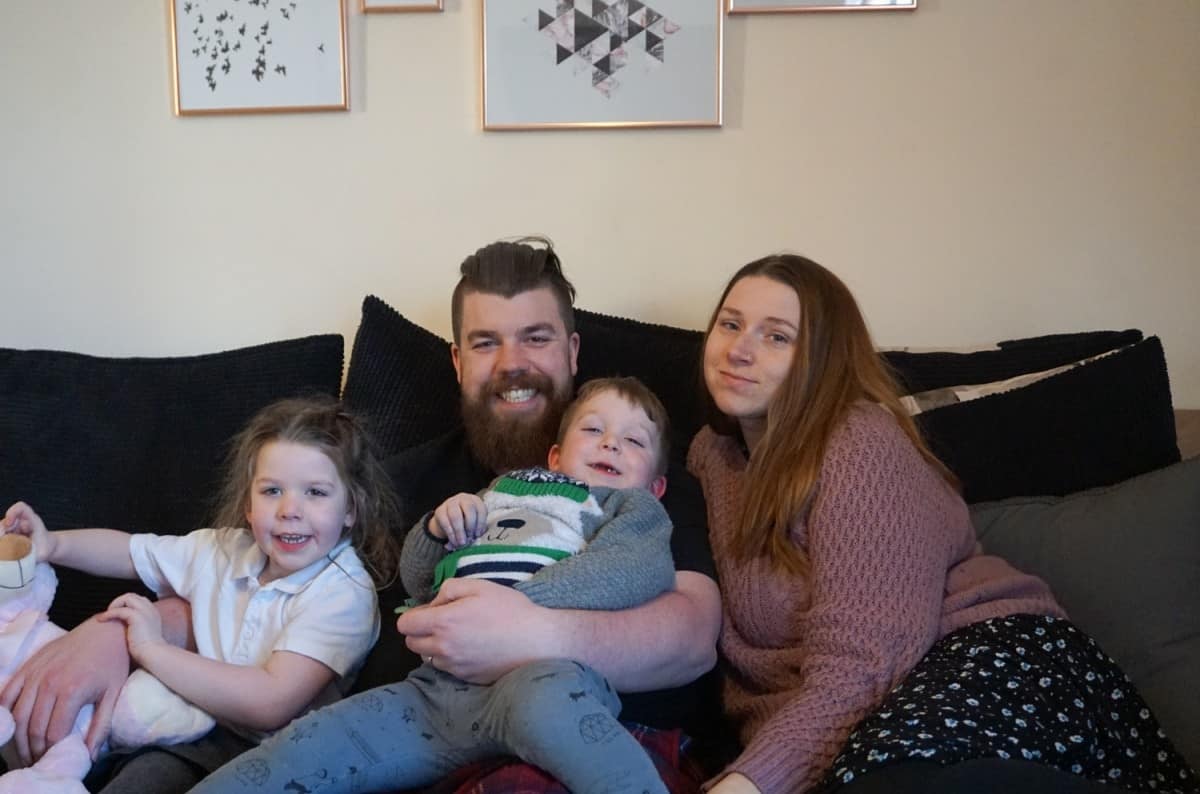 Sam turned 30 at the start of the month, just after getting back from a snowboarding holiday in the Alps, and has a grey eyebrow hair to commemorate the occasion! We also spent the weekend away for his birthday in Kent with his mum, which was lovely. He's started to learn French too, which is a little random but he's quite into it! He has a cough too at the moment, so we're basically a house of sick people!
Please can you cross your fingers for us that next month will be healthier!