My  children love to watch 'unboxing' videos,   so a toy  that unboxes itself was definitely something I thought they'd really love. Present Pets unbox themselves  from inside the box, with noises and movement and little paw print shaped holes gradually appearing in the box until it opens up to reveal the mystery  pet!   There are Furry Pups and Fancy Pups to choose from, and each one  could reveal one of two different   puppies, each with their own  looks and features.
How do you open Present Pets?
First remove the outer  cardboard  box, which  will leave you with the 'crate' (Also cardboard) which has a tag on the top that you pull  to start the unboxing process. Then it's just a case of sitting back and watching as your pup starts to break through the box, with little paw shapes appearing   and then   more of the box opening up. Eventually no more of the box can  come open, your puppy is completely visible (and yapping and moving!) and you can slide two little clips  across on the paws and lift her out of the crate. We got Cocoa, as is obvious by her little name tag. She's brown with an iridescent bow and  has  pink and green fluffy ears and paws.
What do Present Pets do?
Before you even get it out of the box you'll be hearing your Present Pet, so barking is something it can do well! Your new pet, as well as making barking, whining, snoring noises and more walks around, wags its tail and  has these   various modes of play:
Cuddle Mode – a slightly more chilled puppy than…
Excited Mode – does  what it says on the tin!
Bark Back – Your puppy  will imitate your voice
Instant Tricks –  Hold the back button whilst petting her head for a quick trick
Games – can you repeat the  pattern of barks  your Present Pet makes? There are three levels of difficulty!
What else do you need to know about Present Pets?
Batteries are included, when they run out you'll need to replace with 6x AAA batteries. There is no volume control  and personally I think the pet is a little loud,  but this doesn't bother the kids!  The on/off button is on one of the feet, and there is a  button  on the back and a sensor on the head.  She will also fall asleep  when not being played with, and (so far!) hasn't woken up at random to make a noise or a movement  – only pressing the button on the back wakes her.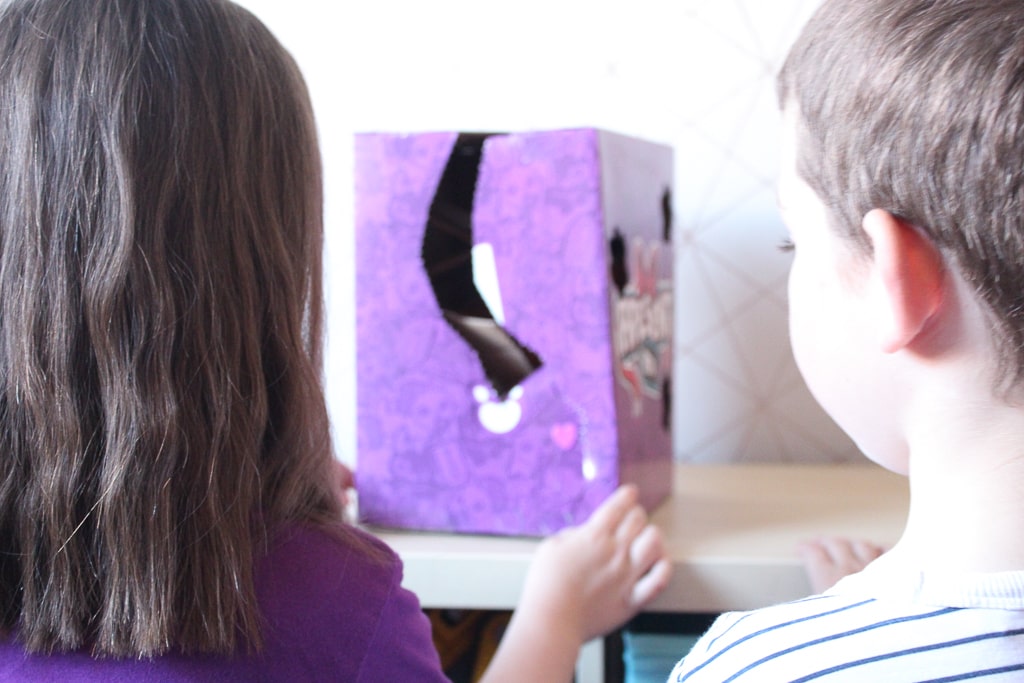 So although the actual 'unboxing' only takes two to three minutes and is a BIG draw to this toy, there are still plenty of interactive play options once that's done, much like a hatchimal which I would compare this to as they're pretty similar.
Present Pets are set to be one of this years big Christmas toys, and they are available to purchase from October 1st from Smyths, Amazon and other toy retailers.