You know when you don't know you need something, but then once you've used it you think 'why didn't I get one of these before now', well that's how I feel about the Windomatic from Vileda. Its a vacuum for windows essentially, but actually it does a whole load more than that. Designed to help get the water off your windows in a streak and mess free way once you've cleaned them it actually works on all smooth surfaces, drawing the liquid up into the small container, which is easy to empty. you can use it horizontally or vertically and the water is sucked up between the two rubber blades. The head is jointed and allows for tighter angles in smaller spaces. When I first got it out of the box I thought it felt a bit lightweight, but that makes it easy to hold for longer periods of time, and it does the job perfectly! 
I just sprayed multipurpose cleaner on the mirrors/windows that need cleaning, leave for a few seconds and then use the windomatic to clean it off. The squeegee effect means that any dirt and debris is sucked up with the liquid and you've suddenly got clean windows! No elbow grease required! Perfect for those of us who like to do things with as little effort as possible! You do have to press quite firmly to get the best results but I soon got the hang of it!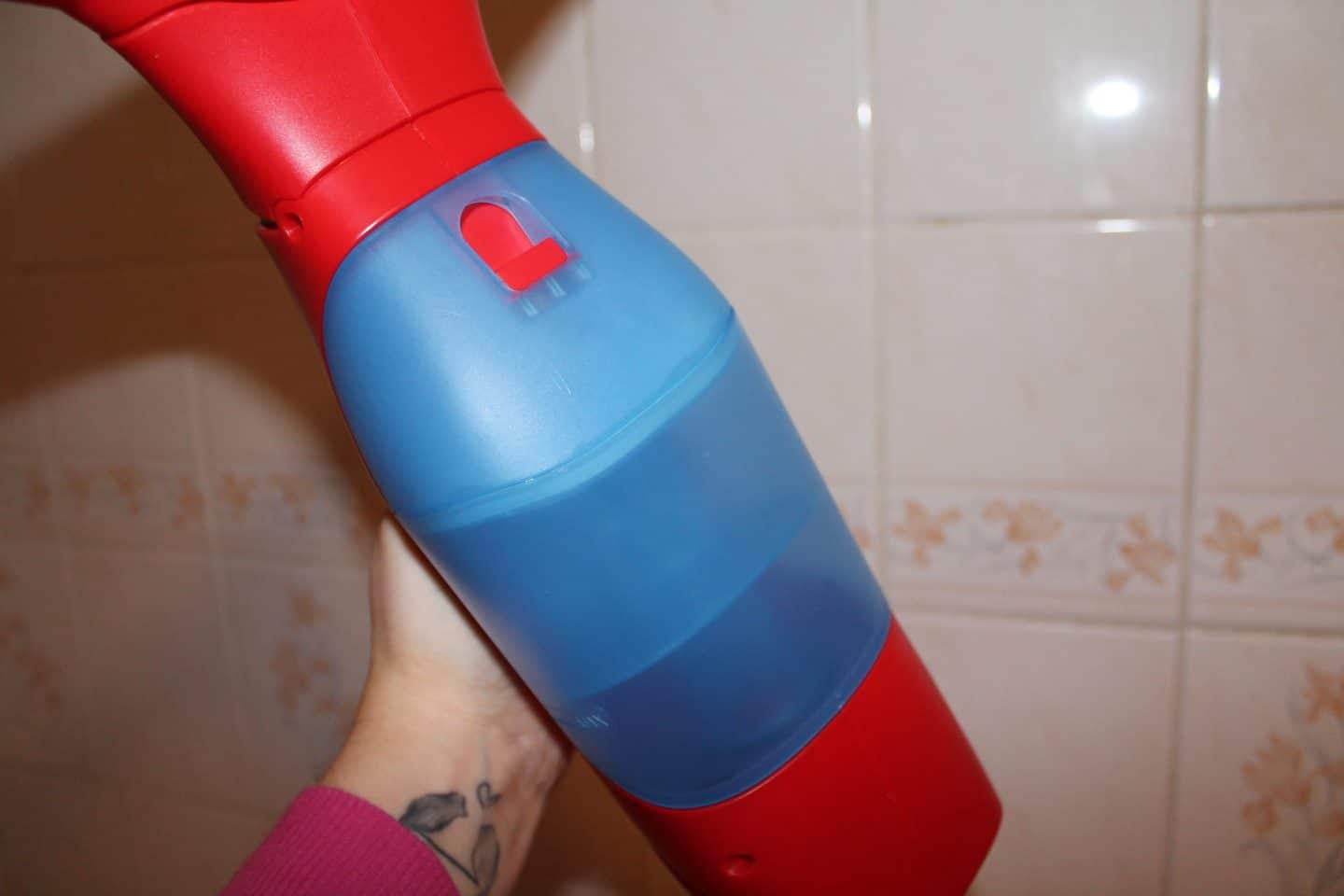 You charge the unit initially for six hours or more, but then I've just charged it for half an hour after use each time and stored it away from grabby little hands. I actually use it more frequently in the bathroom, as we have pretty bad ventilation in there and I don't like to leave the tiles and grouting covered in drips. It takes less than two minutes to do the shower screen and the tiles and I just empty the dirty water container down the bathroom plughole once I'm done! I've used it for quickly clearing up spilt squash too when Athena has accidentally knocked it onto the vinyl floor in the kitchen, much easier than wasting a fresh tea towel trying to mop the spillage up. On windows it leaves a streak free finish and you don't have to polish afterwards, which is a godsend, even when just sucking up condensation. Thinking about it, it is so portable I could take it out to the car and do the inside windscreen and the windows in the back where the kids touch them all the time, that's a job for tomorrow I think!
Its not often than I genuinely can't find something that could be improved when I do a review, but this little gadget has made my life SO much easier, my tiles and grouting so much less damp and my windows and mirrors so much cleaner, it's actually amazing, and you don't often find me waxing lyrical about a household object, one that I didn't even know I needed until I started using!
The Vileda Windomatic  has a 2 year guarantee, at around £20 on Amazon

We were sent this item for the purpose of this review, all words and opinions are my own.