Athena hosted her first real playdate this week, inviting one her best preschool friends home after school. She's had friends over before of course but they were always friends of the family and with their parents too. As well as taking them to the shop and letting them choose a little treat on the way home I also put together the bits and bobs for them to make their own pizzas for dinner (which they had absolutely no interest in making in the end, typical)
I had also taken in delivery of a rather exciting looking box earlier in the week, and let the girls go to town on opening it once they'd had their snack!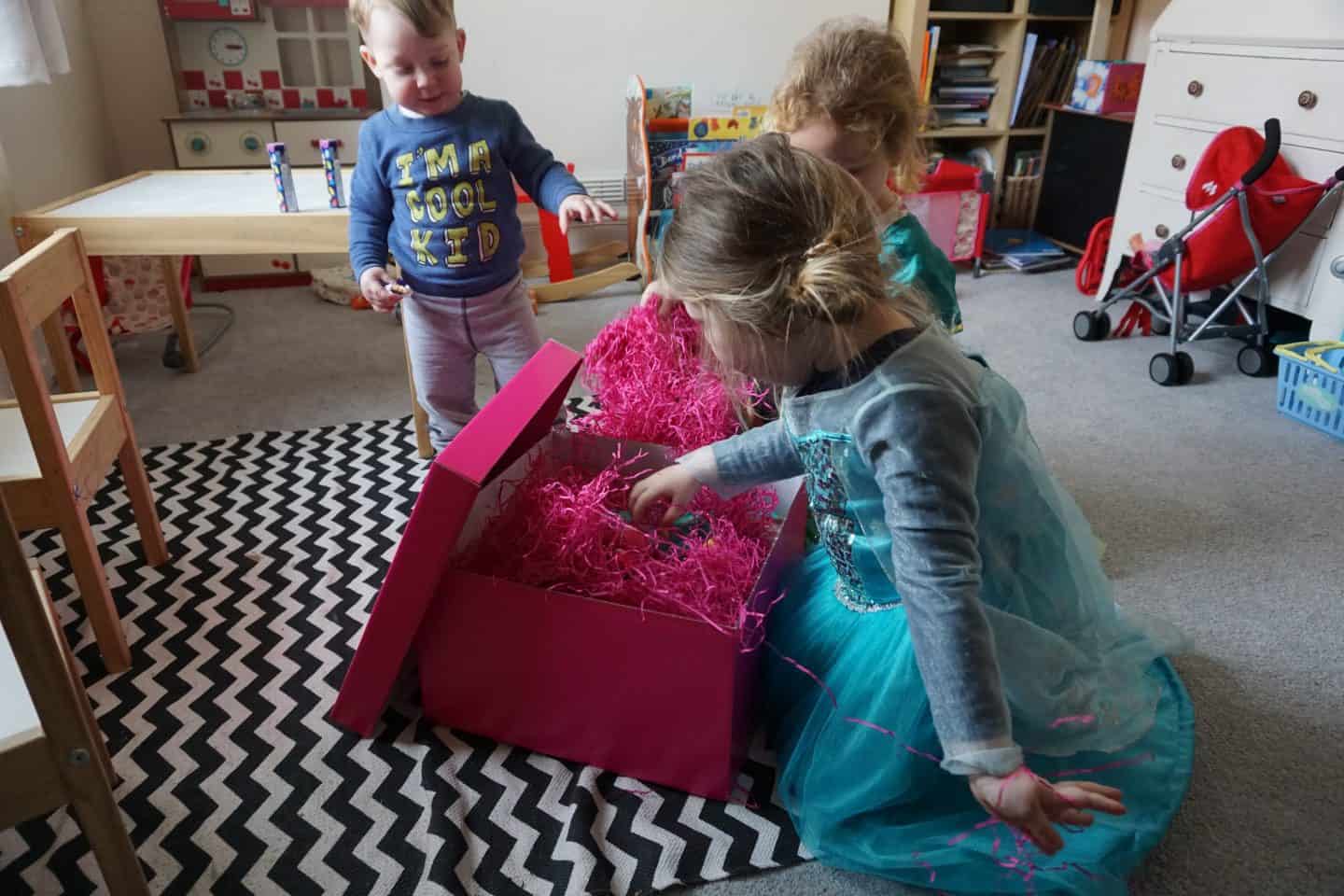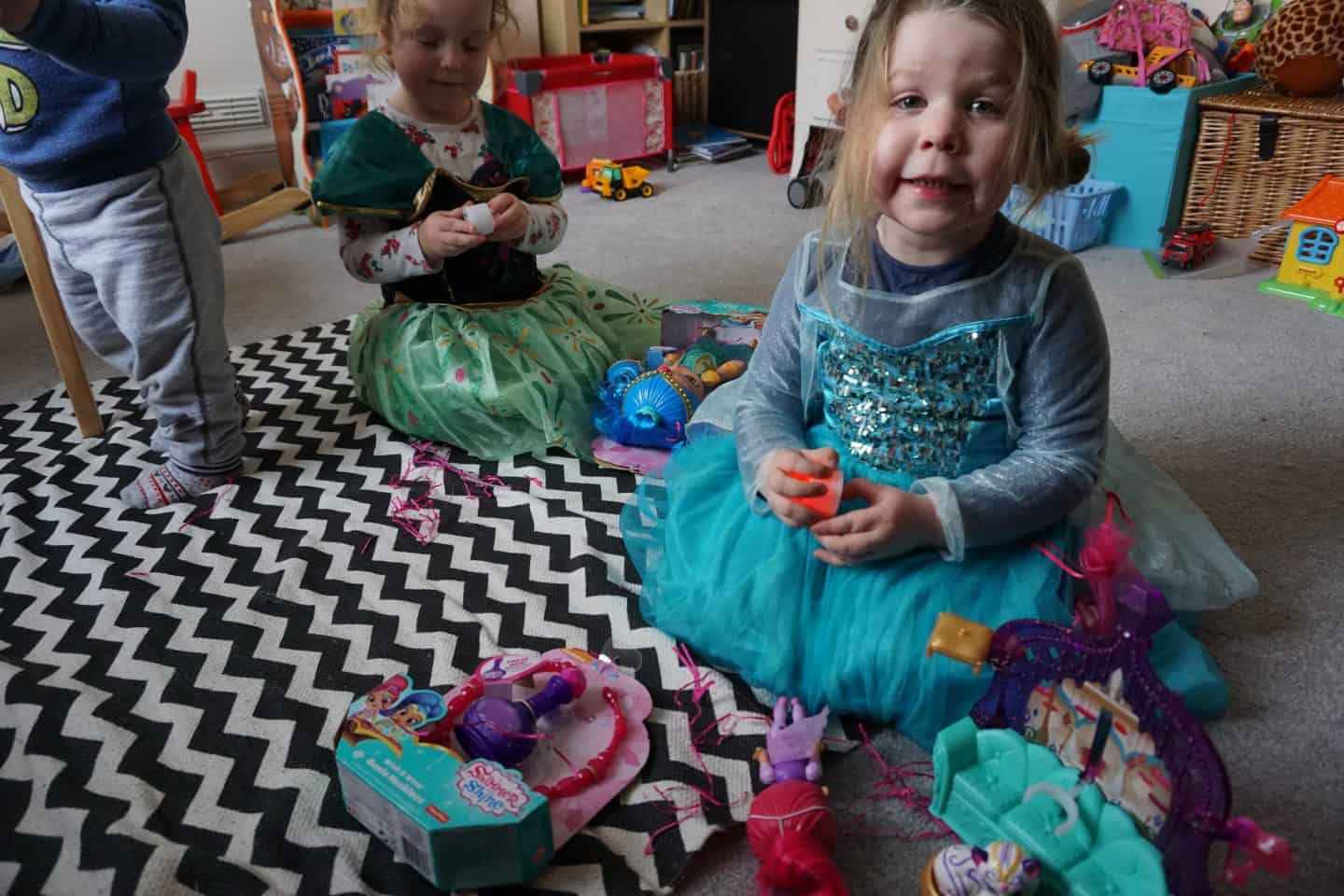 Now every little person loves to open boxes, and it's pretty much a rule in my house that if a box arrives in the post the kids have to 'help' me open it, normally they don't care about what is inside and just want to play with the box! This box however was a bit different and I knew if Athena looked inside it she'd want to play with it all right away!When the opened the box they were so excited, looking at each thing they pulled out in wonder. It was a box full of Shimmer & Shine goodies, sent to us to help celebrate the launch of the toys in the UK. Shimmer and Shine is a TV program that stars Leah and her friends – two genies in training called Shimmer & Shine. Leah is allowed three wishes a day but her genies don't always manage to get them right! They are screen in the UK on Nickelodeon.
The first season takes place in the human world and focuses on a young girl named Leah, who is friends with a pair of twin genies in training named Shimmer and Shine. Leah's genies grant her 3 wishes every day, but they often mess up. Leah then has to work together with Shimmer and Shine to fix the problems they caused by getting her wishes wrong! The Shimmer and Shine Talk & Sing Doll and Float & Sing Palace Friends Playset are both available at Argos'
Athena is absolutely enamoured with them! She's very into anything sparkly at the moment, so add shiny hair, pretty 'princess' dresses and little shoes and bracelets that you can take on and off, not to mention a singing wish necklace and you've pretty much made her year! I must admit I've heard the song enough times that it's starting to grate on me just a little now, but she still loves it and that's the important thing!
The Float and Sing palace set is fun too, it comes with the two genies plus Tala and Nahal (cat and monkey pets, though I couldn't tell you which is which, if Athena wasn't in bed as I was writing this i'm sure she'd set me straight!) You can make the genies 'magically' float above the sofa with the lever on the side, and there is a gem stone button that plays phrases and songs from the show. The wish necklace also sings when you press the jewelled button on top.
In Athena's words: Genies are the BEST! Shimmer is my favourite, can I make a wish now?
This is one happy girl…
Athena was sent these toys to put to the test for the purposes of this blog post, all words and opinions are my own.