A super quick post from me as I'm on my phone and we're currently camping in Rye. Firstly Happy Fathers Day to all the dad's out there! Hopefully everyone has a lovely day planned? We arrived at the campsite on Friday night, had a gorgeous morning at Camber Sands on Saturday and a stroll round Rye in the afternoon. Thankfully both kids are still sleeping as I write this… it's 7am which is a miracle for them! Fresh air, late nights and a hot tent to sleep in is the way forward!
The rest of the week has been pretty nice too, family day on Monday where we went out for a pub lunch, a walk around Highdown Gardens – which is local to us and somewhere I spent a lot of time as a child. We go quite a lot anyway but it was nice to have Sam with us too! We headed to the beach on Sunday for a stroll out under the pier as the tide was so far out! Arlo fell in a little rock pool and got a bit soggy but he seemed to love it, bless him! The light was just gorgeous, I only had my phone with my but some of the photos are ones I will get printed I think, I love them!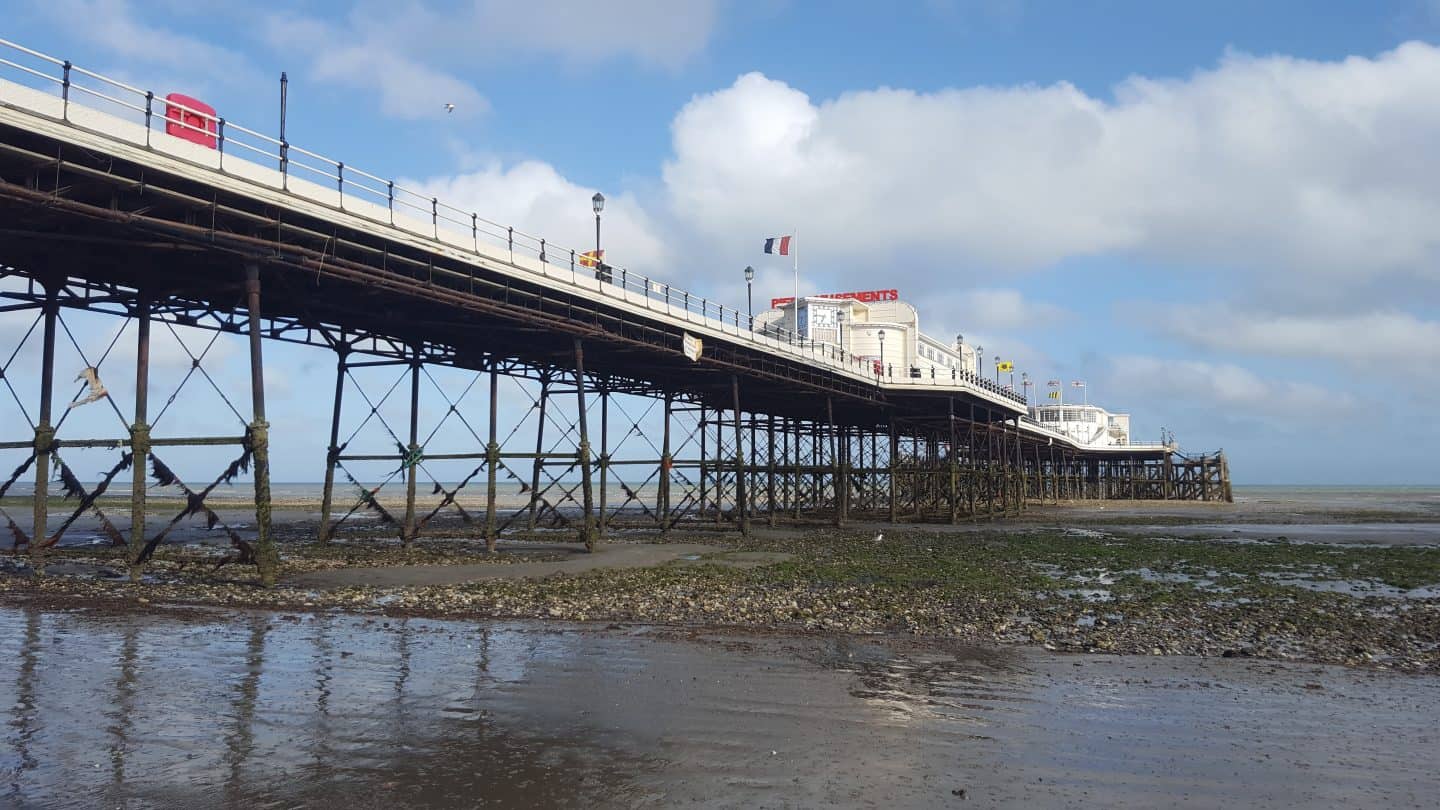 Our camping trip was a spontaneous one, we only decided on Monday to do it as Sam had a weekend off, which is rare. We spent the rest of the week making list and flinging bits together to pack. On Thursday I had lunch with my friend Skye, we sat outside and had cocktails – very 'ladies that lunch' and then had a stroll round Brighton afterwards, having a good catch up! My mum had picked up the kids and they were both so worn out that I managed to feed them and get them into bed for 6pm! I was tempted to open the bottle of wine that someone had given in exchange for our old cot bed that I'd put on freecycle, but thought I'd save it for camping instead! I've been a bit run down and have the tell-tale sign of mouth ulcers at the moment – so I have been trying to take it easy!
Over and out, enjoy your Sunday!