On Sunday we were lucky enough to be invited up to London to the Kings Cross Theatre to be amongst the first people to see the brand new Thomas and Friends movie. Now I have a really fond memory of being read the books and also listening to the stories on cassette when I was younger. I know that the TV show is more modern than in my day (how old do I sound!?) but I do really miss the old theme tune! The film has some really catchy songs though, which I wasn't expecting!
Athena was over the moon to meet a 'real' Thomas, although not quite so keen to give the Fat Controller a high five! You couldn't have picked a better theatre for the premier of the Thomas and Friends film, as it was purpose built to host The Railway Children and has a train line running right into it! The lobby was decked out with lots of activities, Athena and Sam had little Thomas' painted on their hands, we nibbled on train shaped sandwiches and played with Thomas toys until it was time to grab some popcorn and head in to take our seats.
The story is about Thomas battling to get a place in The Great Railway Show, but the bigger engines tell him he's too small. I won't let on what happens, but Thomas makes some international friends along the way and shows what friendship is all about! It's actually a very sweet story about overcoming adversity understanding others.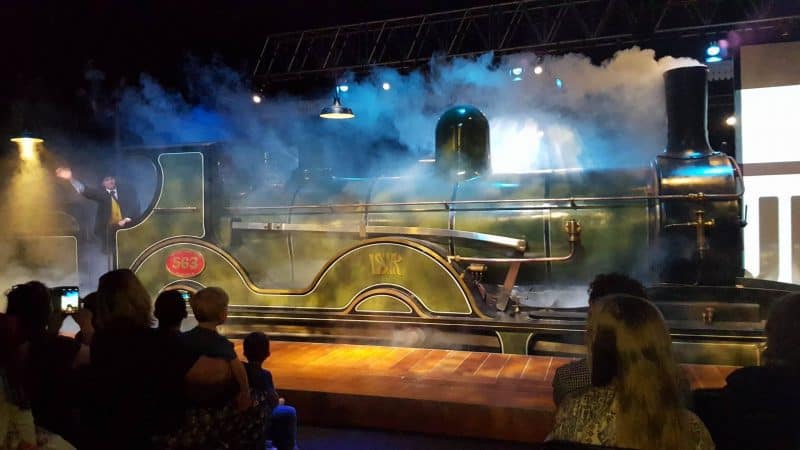 The film ran for about an hour, the perfect length of time for little people to not get too fidgety, although Arlo did nod off half way through but then he's not really interested in TV at all yet! We had the Awdry family sitting in front of us, I can only imagine what it must be like to watch a film based on the books your grand or great-grandfather wrote all those years ago!
The Great Race is out now in time for half term.