I'm Lauren; mum to Athena (born June '13) and Arlo (born March '15) and I'm married to Sam. I started this blog way back in 2011 (it was called Belle du Brighton then) I figured I was reading some amazing blogs so thought I'd dip my toe into the world of being a blogger and I'm glad I did because I've never looked back! Originally more focused on fashion and beauty, the blog has now evolved into a lifestyle blog. I cover everything from travelling to books, food to interiors and my opinions on pretty much anything! It's basically a 'scrapbook of our lives' hence the name change in May 2017.
I'm far too lazy to keep a proper scrapbook so I share our memories online here. I used to blog part time alongside a full time job being a Hotel Manager for one of Brighton's busiest hotels, but now I blog & work freelance (online marketing, outreach and social media management) and the odd bit of hotel consultancy.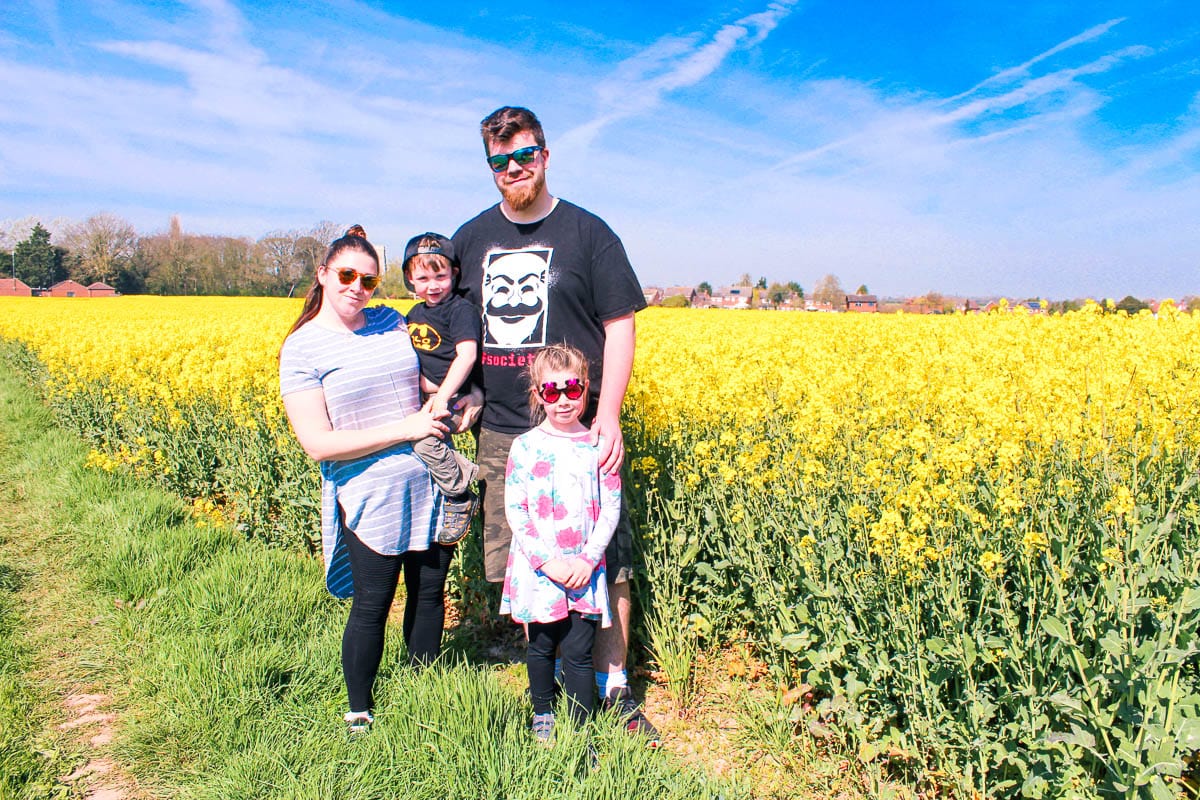 A bit about Me
Chocolate Consumer ⬣ Biscuit Lover ⬣ Bath obsessive  ⬣ Enthusiastic but sporadic baker ⬣ Lover of sleep ⬣ Practising Gentle Parenting ⬣ nature lover ⬣ interior dreamer ⬣ first home owner ⬣  nap taker ⬣ logophile ⬣ Avid book reader ⬣ Street-art lover ⬣ Box set devourer ⬣ waffly person, in both spoken and written format ⬣ a nail varnish obsessive, my finger and toe nails are always painted ⬣
A potted history: Born in 84, lived on the South Coast all my life, decided to postpone uni after college and ended up running a pub, and then a hotel in Brighton, didn't bother with Uni. Engaged in July '11, married November '12, Baby #1 June '13. Working full time and managing a big Church wedding at three months pregnant was pretty stressful, I don't recommend it! Athena arriving changed everything, I never thought I was a maternal person before becoming a mum, but I loved my year of maternity leave and I was only back at work for eight months before Arlo was born in 2015. I handed in my notice after 15 years in hotel management and am loving freelancing (though I do miss having people around to natter and have tea breaks with!
What grinds my gears:
fake people ⬣ unnecessary rudeness ⬣ animal cruelty ⬣ people who walk slowly, especially if it is in the middle of the pavement ⬣ Most boy bands ⬣ hoovering ⬣unpacking suitcases ⬣ unjustified text ⬣ the fact my kids can't eat anything without getting the table dirty or dropping their cutlery on the floor ⬣ having to walk anywhere in the rain ⬣ that awkward few weeks in spring and autumn where you need a coat in the morning but not the afternoon ⬣ people who cannot accept that blogging is a 'real' job  ⬣ how expensive life is ⬣ vague-booking ⬣ wearing socks
I tend to ramble a fair bit, so you can find out more about me by browsing my blog, but more specifically here are some posts that you could start with:  Recapping 2013 // Recapping 2014 // Recapping 2015 // Recapping 2016 // Recapping 2017 // Recapping 2018