It's that time of year again, time to try and remember what we were up to a mere 12 months ago, and condense all the highlights into one blog post! Every year I host 'Share Your Year' as a way for people to share the past year, posts in any format are welcome as long as it includes a recap of your 2018 in some way. It could be personal memories, blogging related, or anything else! It could be a what you read, listened to or watched, or even the favourite things you cooked! I split my year into quarters and summarise what we got up to. I love to look back at my previous years and this is my eighth recap and every year when I'm writing my posts I go back and read the previous years for a bit of a jaunt down memory lane! It's so crazy to think that when I started my blog I wasn't married, had no kids, worked in hotels and ate out a lot.
I love these posts, they're so fun to write and I tend to fall down the rabbit hole of reading all my past years too! You can read my past yearly recaps here if you fancy; 2011 (being proposed to) 2012 (getting married, but I seem to have deleted it!)  2013 (Having Athena and moving) 2014 (turning 30) 2015 (Arlo arrived) 2016  (we bought our first house!) and 2017 where we went on a lot of little trips and Athena started school!
So on to my 2018 and head to the bottom of the post to add your links.
January, February & March
I started the year with a trip to Scotland with blogging friends to stay in a Log Cabin, visit Loch Ness and have a traditional Scottish meal – Haggis included! I turned 34 with very little ceremony too. In February Sam turned 30, and headed off snowboarding as well as us all spending a weekend away with his mum. We treated the kids to a steam train ride to meet the PJ Masks characters (in the snow!) as well as a day at Leeds Castle. In March we had a wet weekend in Dorset, staying in the cosiest yurt ever and exploring the area, including the ever so picturesque Shaftesbury, home of Gold Hill – aka the Hovis Advert with the kid on the bike! Arlo then turned three on the 31st!
Favourite posts: a trip to Scotland, Staying in a Mongolian Yurt, Meeting Dinosaurs!
April, May & June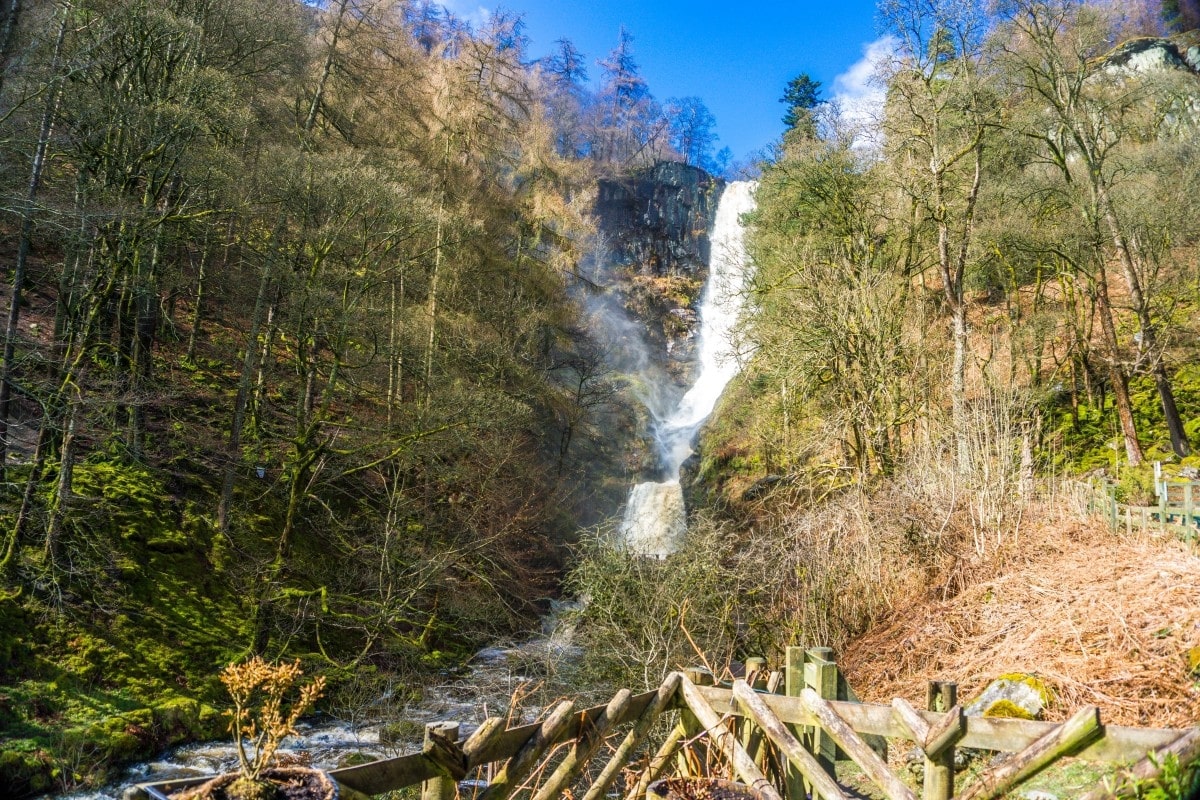 April started off pretty badly as Arlo was ill for two solid weeks after visiting a petting farm that was contaminated with Cryptosporidium, he was sick on and off and lost some weight and eventually the lab results came back, the same day that the rest of us came down with it but thankfully not for two weeks! We did manage to have a week in Wales with friends for the first half of the Easter holidays though, although apparently I didn't blog about it! We visited castles, waterfalls and mountain railways and had a really lovely time! Arlo started at preschool after the Easter holidays and settled in really well, and has been doing four days there and two with the child minder ever since! Sam and I had a date night in London to see Hamilton the Musical which was amazing, and our second night away from the kids together! At the end of May we went camping in the New Forest, the first of a few trips this year! in June Athena turned 5, and we had a big party for her with Ariel (well, a party entertainer dressed as Ariel!) and she had an amazing time.
Favourite posts: Hamilton the Musical, Walking in the Bluebells, 11 Things that never fail to make me smile, Interview with Athena at 5 years old
July, August & September
In July we went camping to Kent, went to the Kent Show & to Scotney castle, and had a lot of fun getting filthy at the campsite! I then flew off to the Netherlands to stay with my friend Karina in the Hague, which is such a gorgeous city with so much to see! It was the perfect little break before the kids broke up for six weeks! We went up to Norfolk for the first week of the school holidays to stay with Sam's mum and see friends, with a day out on the Broads and a day at Bewilderwood. When we got back we unpacked and then re-packed for Chilled in a Field festival which was so much fun – really relaxed and nice and small. We also visited The Big Feastival in August, as well as a whole heap of days out and long evenings working once the kids were in bed! September was a welcome relief for us all I think, as we settled back into a school/preschool/work routine, Athena starting in her year one class.
Favourite posts: Dirty Little Urchins, Boating on the Broads, Chilled in a Field Festival, My trip to The Hague
October, November & December
The last few months of the year were pretty quiet, though I did have a short getaway to the Lake District, to spend a few days with my Dad and then a few days with blogging friends at a gorgeous holiday home. It's always nice to get away with people who understand what I do, and don't mind me instagramming things and sitting with my laptop open to edit things – because we all were! We had some lovely autumnal walks and beach trips too, and half term seemed to shoot by in the blink of an eye, we caught up with lots of friends. At the end of November we started getting in the Christmas spirit with a trip to Marwell to see Father Christmas, and we went again to see him at Leeds Castle in the middle of December. The kids have loved the run up to Christmas, Arlo is so much more aware of it this year and it's infectious! Both kids finished the term with their swimming certificates and badges, and Athena got a badge in gymnastics too – and they both did their school/preschool shows – though Arlo looked like he'd rather be anywhere else than singing to parents! Athena gave it her all though as expected! School's finished now and the countdown is on to the 25th – we're heading to Norfolk on Saturday so will be switching off for a while to spend as much time soaking up the family time and food!
Favourite posts: A Weekend in the Lake District, My Experience with PCOS, Inspirational books for Kids
So, that was our 2019 in a nutshell! If you want to see my monthly 'loves' posts where I chat about what I've read, watched, worn etc then they're here. I've read a heap of books this year, and might put my favourites into a blog post separately but you can see the books I did read here. Oh, we also failed miserably at vlogging weekly, which is what we started doing in January… we did vlog in the summer holidays though! I realised I just don't have a very exciting life so we'll save it for when we do something fun but  our videos are here if you fancy a watch!
#ShareYourYear linky – How to join in
• Add your post in the form below & pick a few posts to read and comment on (including this one if you fancy) letting them know you arrived via #ShareYourYear. It's a great way to find new blogs and people to follow too, and perfect for nosy people who like to get to know more about the people behind the blog!
• There's also code below in the purple box to add the Share Your Year badge to your post, but a link to this post would be fine too!
• If you tweet your link to me @ScrapbookLives using #ShareYourYear I'll be RTing and will of course read and comment on all the posts myself and share some on my Facebook page too.
Share Your Year will be open from now up to January 20th for you to link up any relevant posts, as I know a lot of people take a blogging break till a few days into the new year!