I've got another 'where I live' guest post today from Mandi, she writes Big Family Little Adventures she lives in Norfolk and is sharing her favourite things to do local to where she lives.
We have lived in Norfolk/Suffolk for the past 23 years, so it is now officially home, all of the children were born here and I couldn't imagine living anywhere else, we have the broads on one side and the beach on the other, so what more could you want! When people think of Great Yarmouth, they immediately picture candyfloss and miles of amusement arcades, flocking with tourists, and yes, along the Golden Mile, that is exactly what it is like for most of the summer season (which is when the locals tend to avoid it!)
During that super busy time, we like to spend our weekends and school holidays in places not quite so busy, with a family of nine, going into a crowded, busy place, just causes chaos! So here are my top three hidden gems near Great Yarmouth.
Situated in the beautiful village of Burgh Castle lies a late 3rd century 'Saxon Shore' fort, which was built as part of the Roman network of coastal defences, it was abandoned approx 100 years later, three of its stone walls have survived almost to the original height, it is very easy to get to, and there is a free car park.
The children adore going there, it looks out onto Breydon Water, and the sun sets are amazing, we love nothing better than going for a picnic, and just letting the children run around and let off steam.
Another little gem, in the little village of Lound (which has an amazing pub called the Village Maid) is a Suffolk Wildlife Trust site, called Lound Lakes. Again, a large car park at the beginning of the trail, and there are various options for you to take, the children love going to the big bird hide and searching for birds they haven't seen before, (over 140 different species have been recorded so far) there are lots of hills to run up and down and so much space for the children to run around, its a lovely place to spend the afternoon, whatever time of the year, but my children are particularly fond in the snow!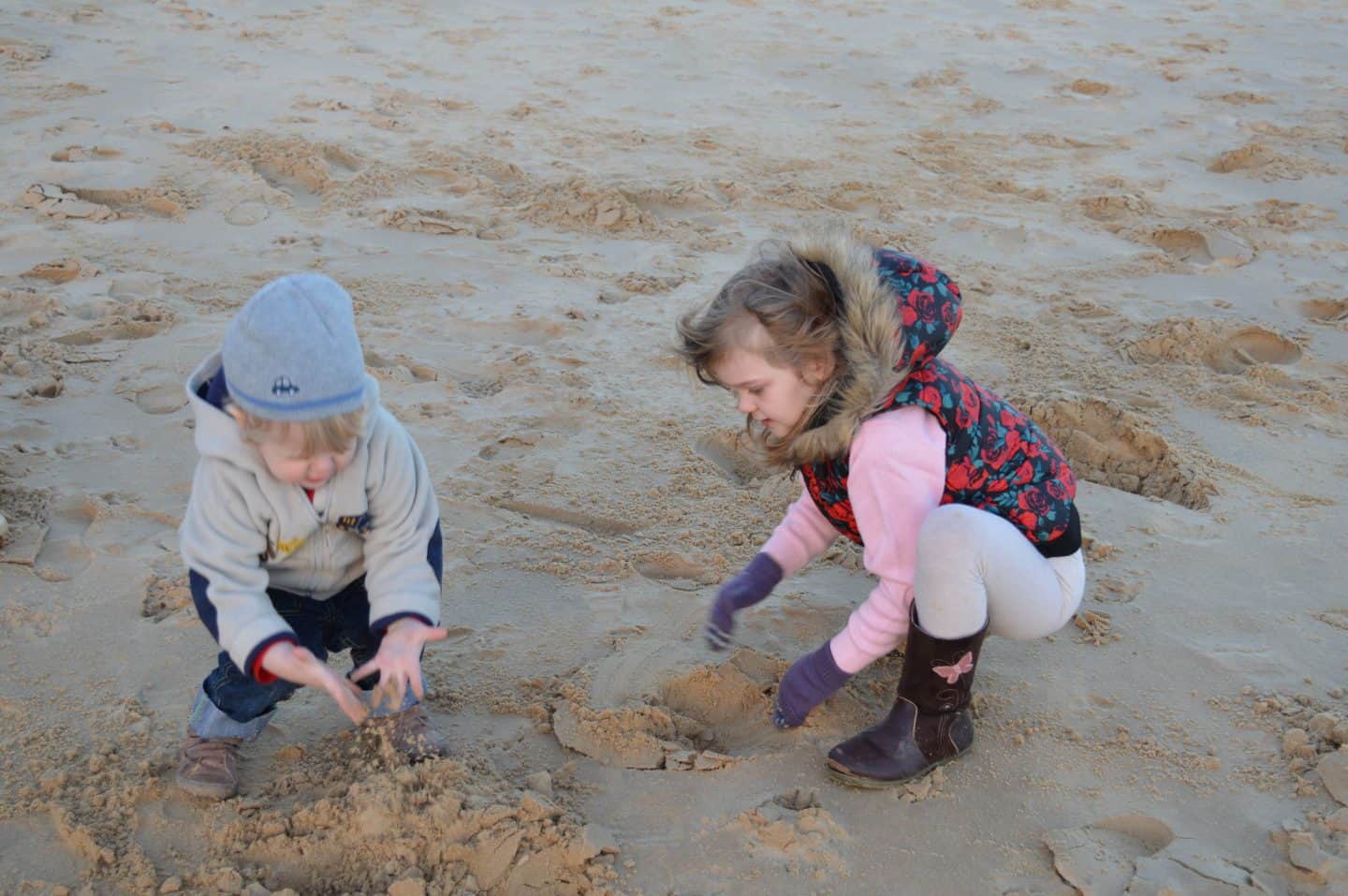 When anyone mentions the seaside here, most people think of Great Yarmouth or the next large beach along Lowestoft, but if you are looking for a large sandy beach, with grassy cliffs as a backdrop, a few cafes serving teas, coffees, ice-creams and doughnuts, then you need to be looking between the two, where you will find Gorleston Beach, the children's favourite place to spend the summer!
It has 2 miles of nothing but golden sand, there are two car parks, both free of charge, (parking up on the cliffs is also available, with a slope leading down directly to the beach) The tide goes out a very long way, meaning it is the perfect place to build a sandcastle fort, or go for a little paddle. If you are holidaying in the area, check this beach out.
And those are my three little hidden gems, just outside of Great Yarmouth.
You can find more from Mandi and her big family on twitter and facebook!