We adore books in this house, both fact and fiction. I've put together some great ideas from both categories that kids (and big kids!) will love! There is also a giveaway at the end of the post too…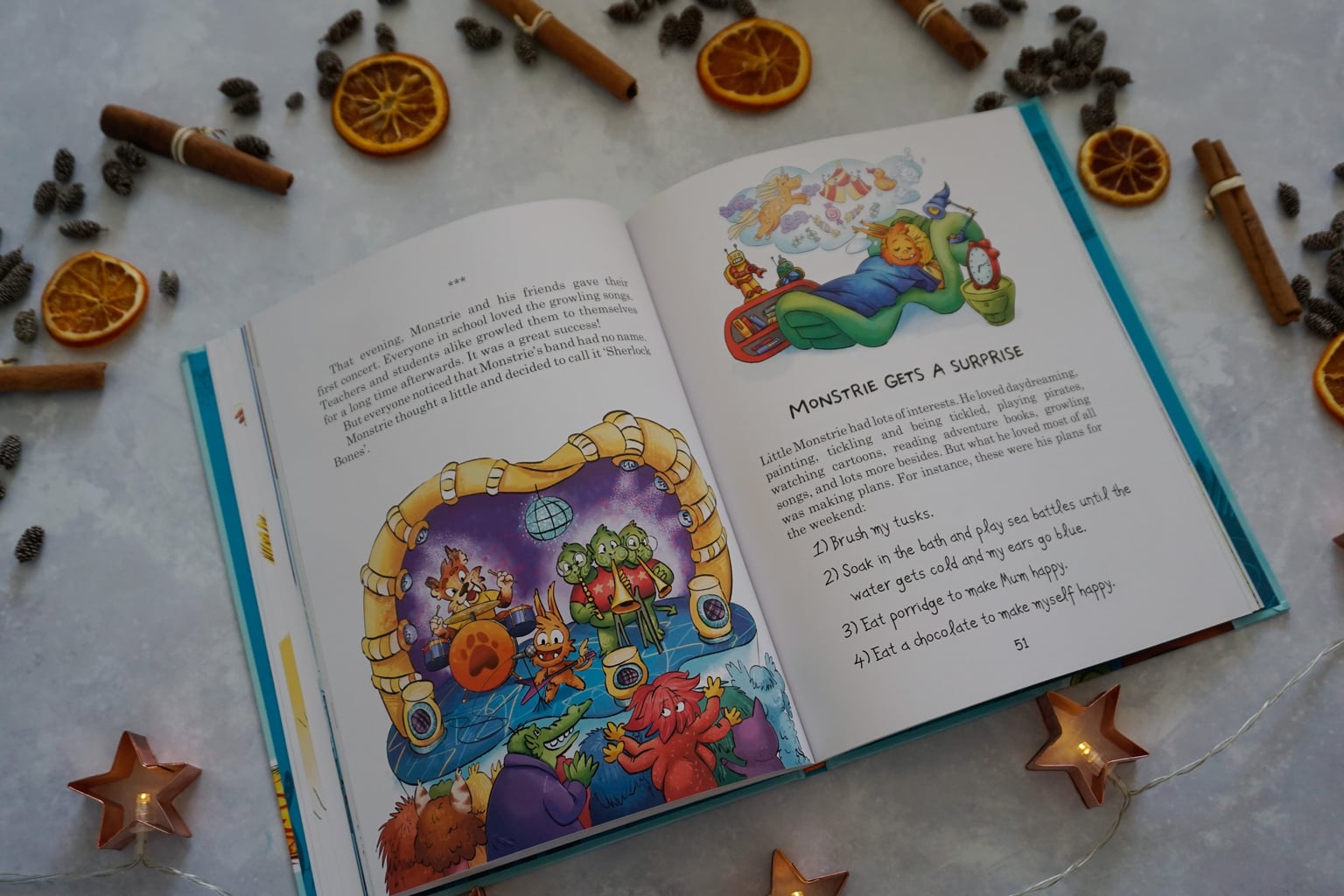 Little Monstries Big Adventures: available here. Little Monstrie is a shy student at school, and has lots of challenges to overcome, and meets lots of characters along the way. We've loved reading through these stories before bed, each has a lovely message behind it affirming that kindness is key, always. Some quite tricky subjects are covered (bullying etc) with care and can be good for opening up dialogue for kids that aren't always open with things. Gorgeous illustrations too!
Be Your Best Self, available here. "This exciting new book helps children and young people to practise these core skills and provides a survival kit for them to dip into when they need extra help or motivation. Some of the themes explored are: goal setting, growth mindset, perseverance, getting organised and learning to fail well." This is such an amazing book, I've been reading parts of it to both Athena and Arlo and love it all. With uplifting messaging throughout and easy to understand advice on all manner of potential situations it's a really good book for any child to help them achieve their dreams – even if they don't know what they are just yet! The authors: Danielle Brown MBE is a double Paralympic gold medallist, five time World Champion and the first disabled person to represent England (and win gold!) as an able-bodied athlete. Nathan is a 9 and member of MENSA and his intelligence shows. He is a prize winning linguist, grade 4 pianist, bronze UK and European title holder in Brazilian Jiu-Jitsu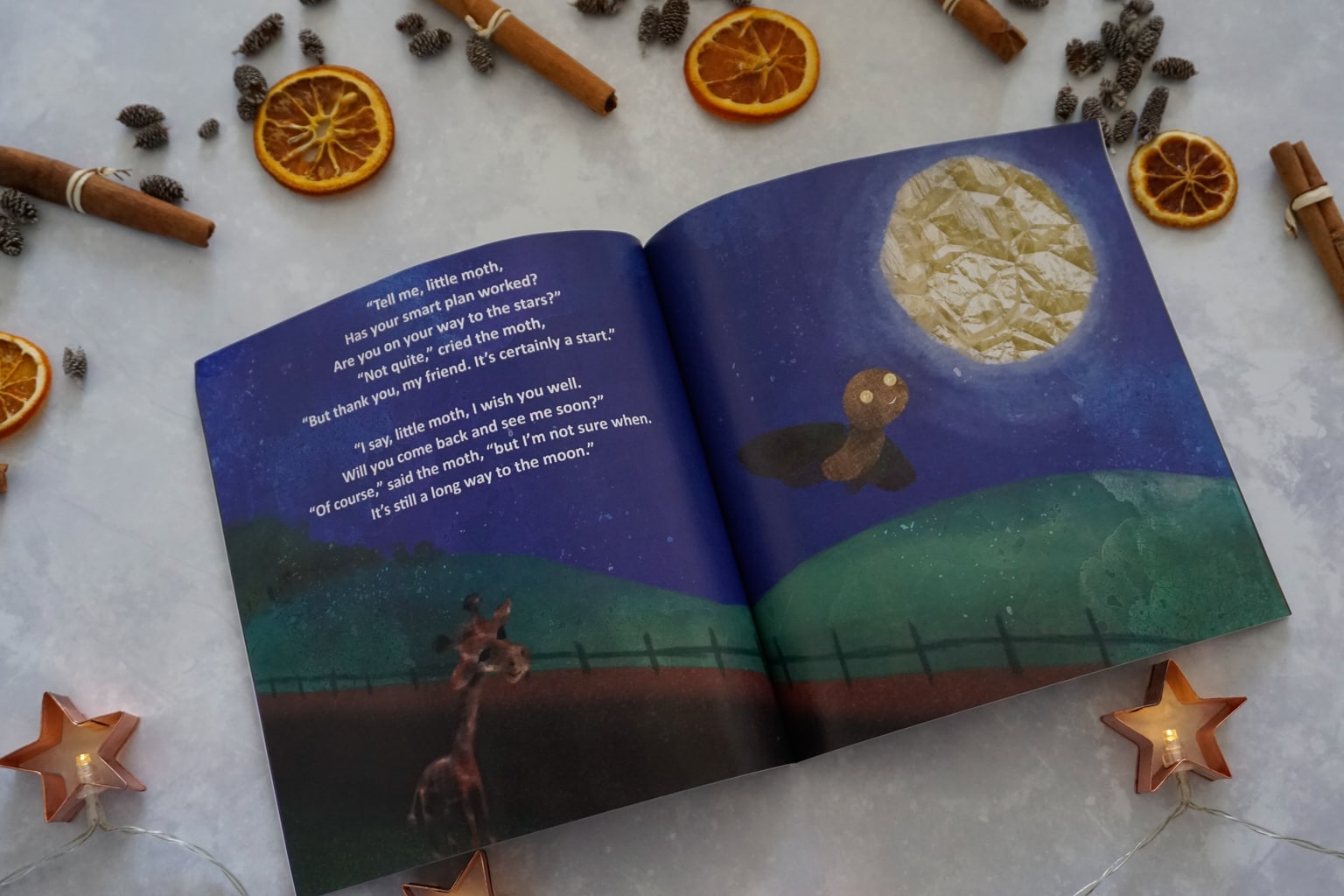 It' a Long Way to the Moon, available here. A really lovely rhyming picture book that tells the story of a little moth who wants to fly all the way to the moon! He enlists the help of some special friends to help him on his way. The pictures are simply wonderful and quite unique, lots of different textures and styles.
Personalised Horrible Histories 'Awful Egyptians' available here. After becoming obsessed with the HH tv show and then seeing the stage show earlier this year it's safe to say my kids are both big Horrible Histories fans. This book gives a lot of facts all about the Awful Egyptians along with some cartoons and illustrations too. It's personalised on the front cover and at the top of each page.
Personalised Disney Tales of Bravery, available here. This is a sweet selection of familiar stories featuring all the favourite Disney characters we know and love. With a personalised message inside the front cover this collection of stories feature brave actions and tales from some very familiar female characters! All the illustrations are the original Disney style too.
Danny's Dream, available here. This amazing book has lovely illustrations all painted by Ian Parker, who painted everything by holding pencils and brushes in his mouth, because he doesn't have the use of his limbs. In fact he has not had the use of his arms or legs since birth, due to having Arthrogryposis Multiplex Congenita but that didn't stop him from doing a fine art degree! The story is about Danny who is a little boy who loves to run, but after an accident thinks his dreams of winning a medal are over. But are they…? This book is a brilliant tale of bravery, and it's a great book to add some diversity to your bookshelves too.
My Fairy Library, available here. Now this is actually lots of little books inside a box shaped like a book – but the catch is you have to make the books yourself! You can then keep the miniature books on the shelves inside the library! All the titles are in full colour and are all fairy related. I think any fairy enthusiasts would absolutely love this, and if you have a small person at home who LOVES small things and keeping things in boxes, like Athena then even better!
The Big Book of 100 Little Activities available here. A jam packed activity book with 100 awesome child friendly activities, which are perfect for rainy days, dark afternoons and weekends when you just don't want to leave the house! The instructions are all really clear and you rarely need anything that's difficult to get hold of!
The Mermaid Craft Book & The Horrible Craft Book Two more brilliant books from Laura & Tia , one with a mermaid /under the sea theme and one that is altogether more icky! Each has a whole host of different craft projects to make, some tricker than others but all really well explained!
Pirate Adventure & Dinosaur Adventure Activity Book These two activity books are full of fun puzzles, sticker selections and more to keep little folk entertained. We love using these on long journeys, and when we're waiting for food at restaurants and so on. Arlo is doing a dinosaur topic at school so has been especially loving the Dinosaur Adventure book!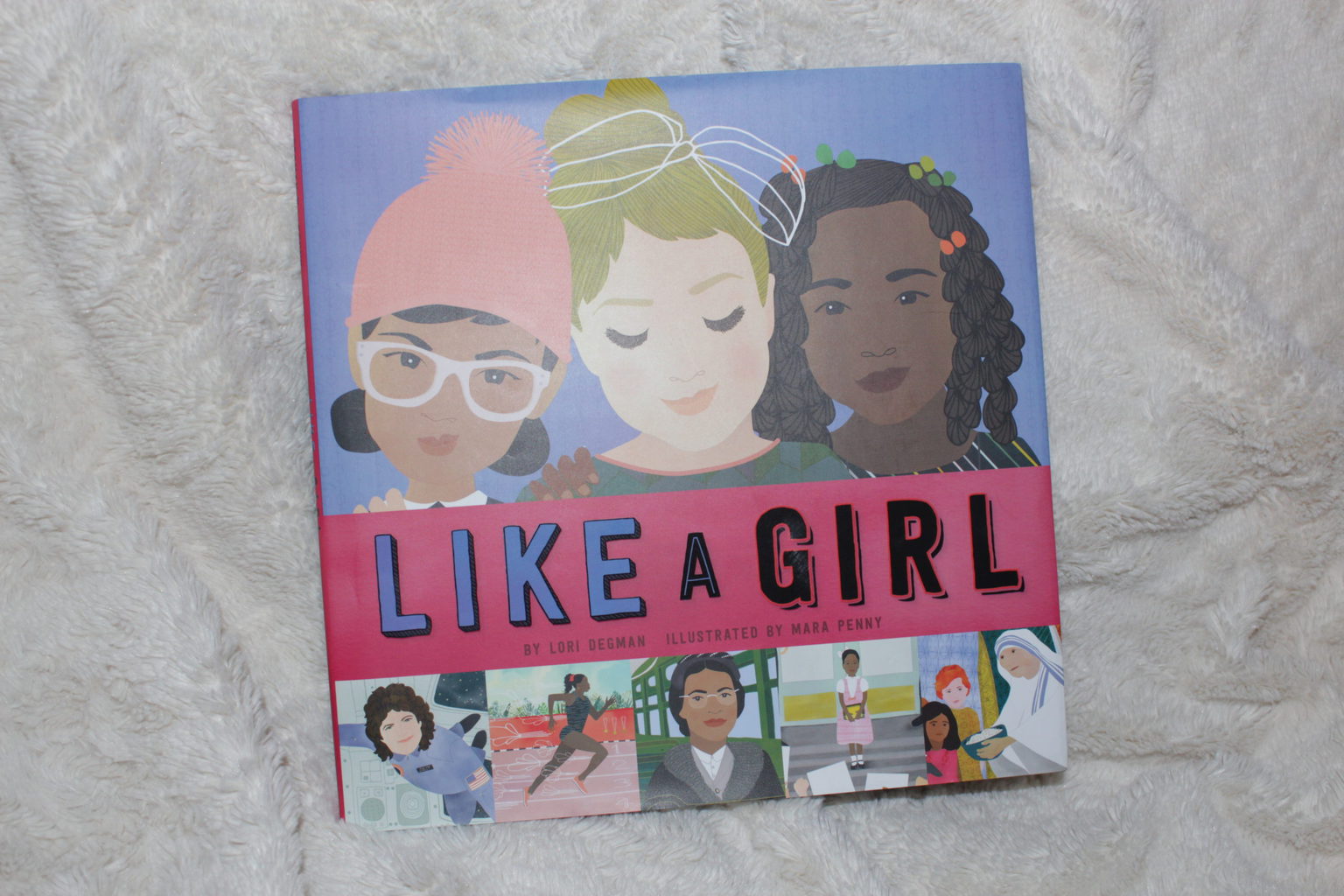 Like A Girl available soon.
This a wonderful book showing that girls can do anything they want to, and that 'like a girl' is no longer an insult!
Hopefully this post has given you some inspiration if you've got small kids to buy for this year. Books are always a favourite present in our home, plus then generally last longer than toys do!
I also have three copies of Be Your Best Self to giveaway too, to give or to keep if you win it's entirely up to you! Enter using the widget below, ends 8th December. Full T&Cs in the widget. Good Luck!
Win one of 3 copies of Be Your Best Self inspirational kids book!