Despite having access to all sorts of toys, cuddly ones, dolls, stacking things, Duplo, Little People imagination toys and loads more Arlo is always drawn to anything with wheels. I know people say cars are not just for boys (and I agree, obviously) but there really does seem to be some inherent draw to toy cars and trains for my little boy. We've always had cars and wooden trains around since before he arrived for Athena to play with, and she does love them too but nowhere near as much as Arlo does. At as early as 12 months he was pointing and shouting at toys cars when we were at car boot sales, and often left clutching fist-fulls of them. At playgroups he would always gravitate towards the trains, cars and ride-ons. And do you know what? I'm fine with it. I'm not going to force him to play with 'girl toys' and I don't need to anyway, as he's often found playing with the toy hoover (or our real one!) or bustling around with a baby and a blanket, besides I'd rather he played with what he wanted to and and what made him happy!
I love how he interacts with cars, zooming them around, chucking them in a little plastic beach bucket and lining them up in a circle around the living room. I always have a toy car or two in my coat pocket and there are lots hidden in the seat pocket in our car too for emergency distractions!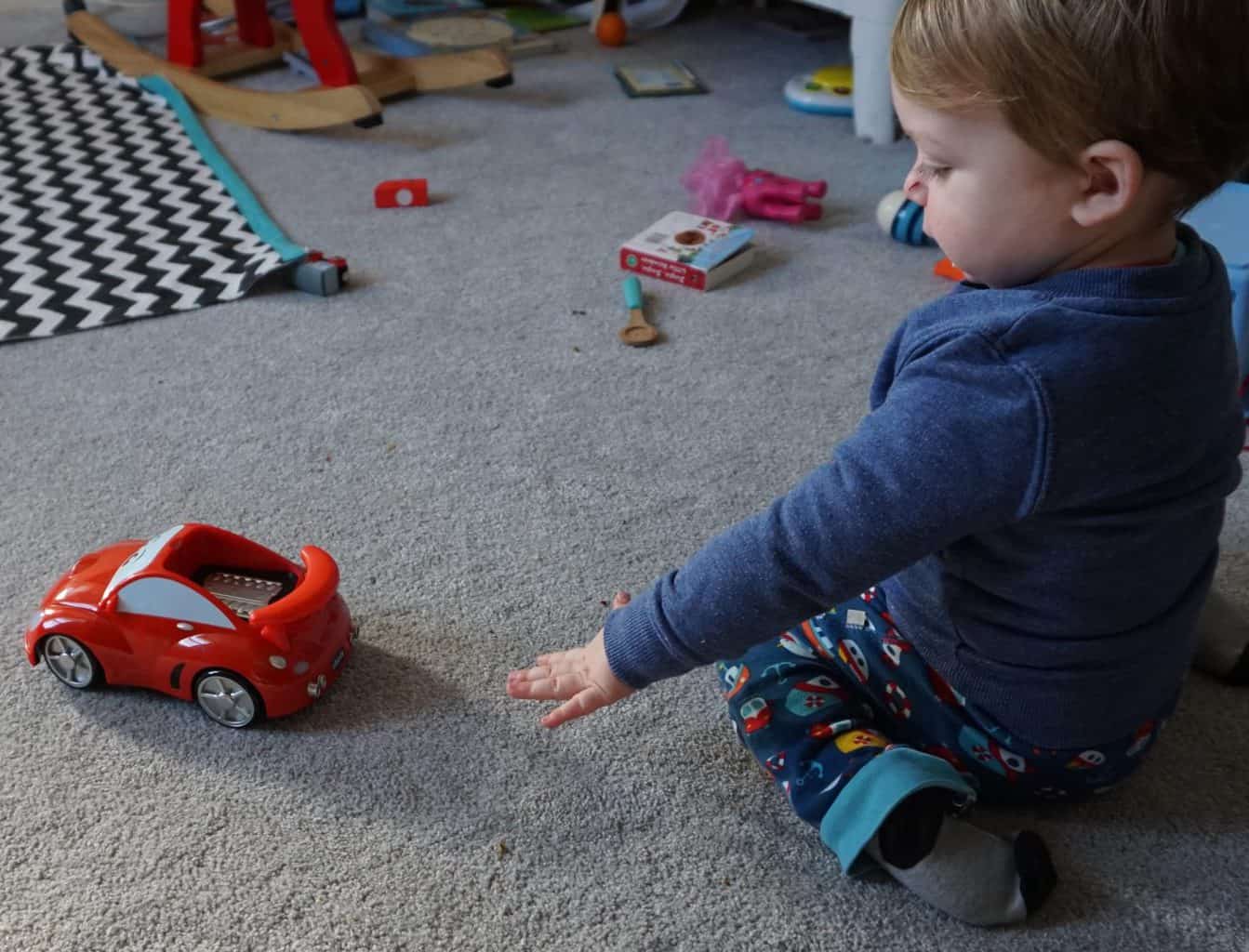 We have battery powered ones, push/pull ones and ones on strings to drag about, and Sam is really looking forward to sharing his proper remote controlled cars with Arlo when he's a bit older at the local RC track. I am NOT looking forward to this as the bits and bobs he has take up a lot of space and when he takes them apart to tinker with them it's even worse, but what can you do? In the mean time Sam has been loving playing with this kid friendly remote control car  and attempting to teach Arlo how to use it… Athena and I have had to take refuge on the sofa with our knees tucked up under us for fear of getting bruised ankles!
Do you have a boy who loves cars despite you not doing anything to encourage it? If you do, does it bother you?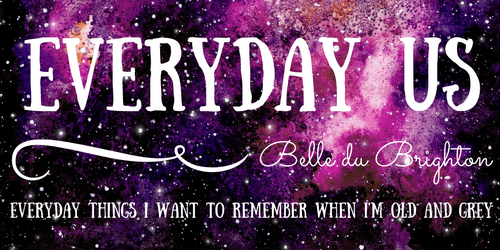 Arlo was sent the remote control car as a gift, we were under no obligation to feature it but we have because he loves it!