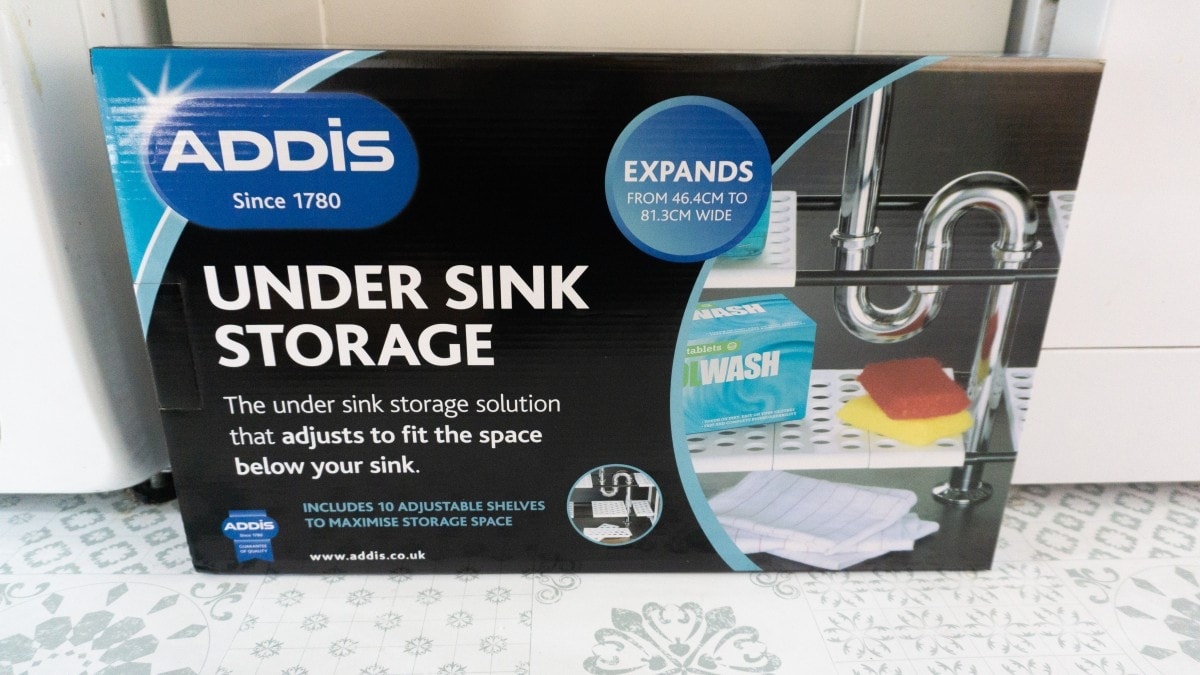 The space under your kitchen sink is important for concealing the pipework and ensuring that even the cheapest sink, as it says at fame magazine, will look amazing in the space… Of course, it can also be utilised effectively for storage especially now that there is finally a solution to utilising all the space in that miserable cupboard under the kitchen sink! Best of all, it's easy to use and won't cost you a fortune! Addis sent me their Under the sink organiser a couple of weeks ago, and we've been testing it out and love it, and when I shared a video of it on Instagram stories (you can watch it here) I got so many people replying and saying it was genius, and then sending me pictures of it in place once they bought it! Who knew so many of us were frustrated by the mess under the sink!
I had a sort of out what was under my sink, which was all chucked in haphazardly, with duplicates of some things as I bought new products thinking I had none left when actually they were hiding in the pile! The organiser is easy to put together, consisting of a frame that you can widen/make smaller to fit narrower cupboards and removable and adjustable pieces of white shelving so that you can accommodate under-sink piping or maybe taller bottles. Basically it enables you to use all that wasted space!
Now I can see everything, reach everything and everything has a place! It really is genius! You could also use it in other cupboards in the kitchen to utilise space, or so you don't have to stack tins or mugs on top of each other and cause a potential avalanche every time you grab what you need! The shelving is washable and you can move the shelf units around once you've made them if you need to.
We were also sent two Clip n Close cereal containers, which means no more soft-cereal because nobody else can manage to shove the bag down inside the box and close it, and also no more spilt cereal when little hands try and help themselves with huge boxes and tip it all over the floor! These are 2.2l capacity containers that can be used for wet or dry foods, so perhaps pasta or rice or even batches of homemade soup in the fridge! They have an air tight seal and a groove for a firm grip when you're pouring from them, and I think they look pretty nice on my kitchen shelf too!
Also, unlike the ones from the large Swedish superstore we shan't name, these are not top heavy and don't fall over with the merest of knocks, plus they store a lot more too!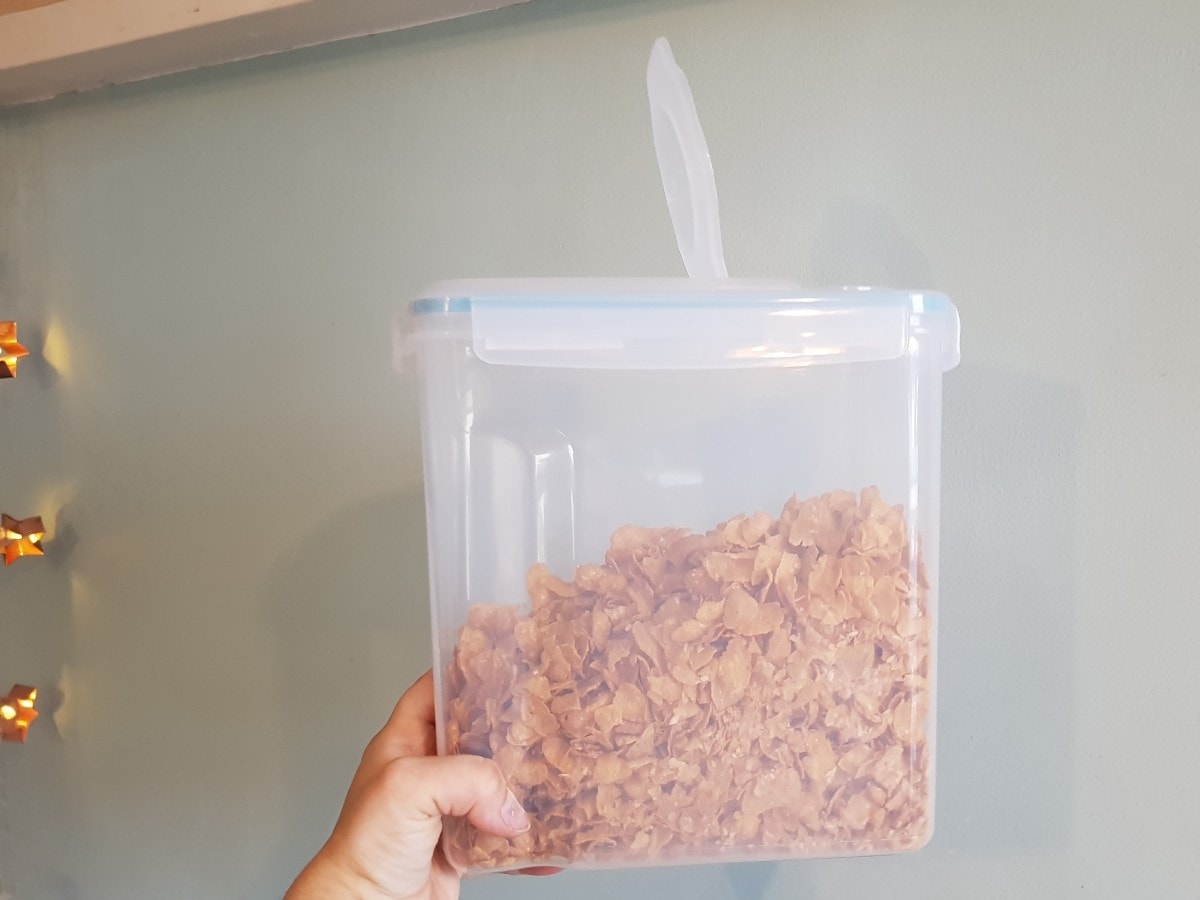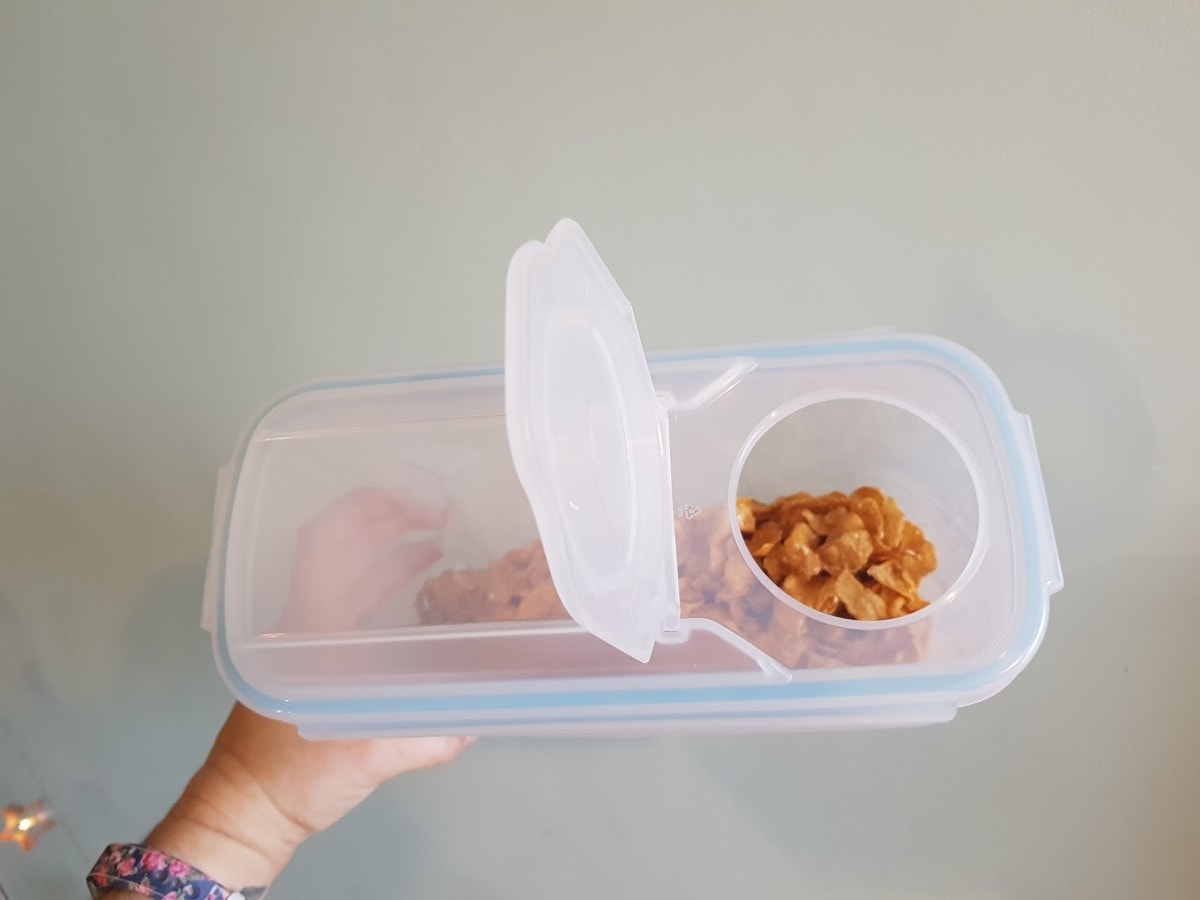 Addis is a brand I remember from my childhood, and as well as these two clever and helpful organisation items they also do things like pop-up wash baskets so you can store it flat when not in use, a whole host of food storage ideas, drawer organisers and so much more! It's all listed on their website and on Amazon.