As more lockdown restrictions are being lifted, many of us are getting ready to get out and about. Though the pandemic is not yet over, we'll soon have the opportunity to go on trips and explore beyond our local area.
That being said, the upcoming spring break is a perfect chance for us to spend time exploring some of the most beautiful UK destinations. Here are the top 4 places to visit in the UK in Spring.
London, England
If you're struggling with spring break planning the easiest answer is to visit the incredible city of London. As a top travel destination in the UK, this city is filled with historical sites and modern attractions that are perfect for your trip here. Do not forget to visit Hyde Park and Regent's Park during springtime to make the most of the seasonal blooms. Moreover, if you want to take a look at cherry blossoms bursting into life, make sure you go to Holland Park's Kyoto Gardens.
London is also famous for its historic buildings. No matter what time of the year it is, stopping by Buckingham Palace for a visit is always recommended! Apart from admiring the stunning architecture, you can also look at the colourful gardens, classic statues, monuments, and lakes inside the palace. As a remarkable part of history, Buckingham Palace also has a ceremony of the changing of guards as its tradition, and it's always fun to witness the parade.
Cotswolds Area of Outstanding Natural Beauty (AONB)
If you want to experience something different, this nature preserve would be a perfect destination. With its honey-coloured stone villages, historical towns, and gorgeous gardens, the Cotswolds AONB is beautiful at any time of year. The place also provides great services for relaxation such as pubs and tearooms.
If you want to stop by and visit one specific village in the Cotswolds AONB, Bourton-on-the-Water is one of the loveliest villages you can find. During springtime, the village transforms itself into a colourful painting of nature. Daffodils, snowdrops, and primroses are seen everywhere, along with baby lambs playing in the fields nearby.
The area surrounding Bourton is a paradise for walkers because of its numerous footpaths crisscrossing the countryside. Believe me, you would not want to forget about the spectacular scenery here, so make sure to take as much as photos on your phone as possible.
The Scottish Highlands
From early spring to summer, the astonishing landscapes of the Scottish Highlands burst into life. This is the perfect time for you to enjoy great outdoors and breathe in the clean, fresh air that Scotland's lochs and mountains have to offer. The grand Caledonian Sleeper Train is the best way for you to get to this remote part of Scotland.
With such a vast area, you can do so many things in the Highlands. Going to Fort William, you are greeted by fields of daffodils and cherry blossoms under the beautiful sunshine. For adventurous travellers, exploring the mysterious Loch Ness or walking up to England's highest peak – Ben Nevis would leave you speechless at the iconic landscapes of this place. An action camera is a perfect companion for capturing your unique experience here in the Scottish Highlands.
Brighton
There aren't many places that look as good in the sunshine as East Sussex's favourite coastline, Brighton. About 1.5 hours away from London, Brighton is a favourite getaway destination for travellers. You'll see the city spring back to life after a long and quiet winter season.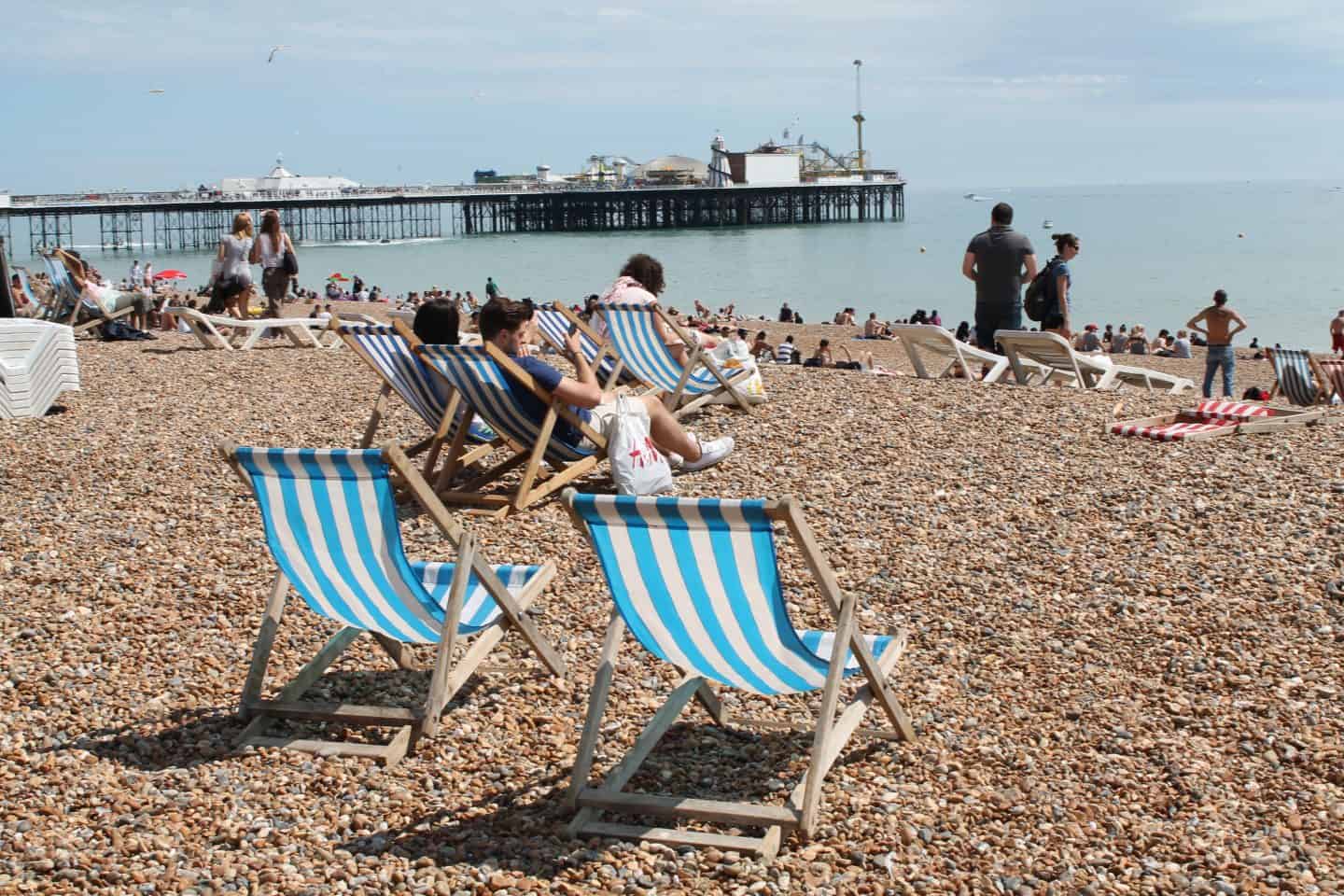 Once a place of residence to King George IV, the Royal Pavilion is a perfect place to go back to the past and glimpse through the historical times. The palace now functions as a museum, where it displays the history revolving the King's life. There are so many things to enjoy, from the exotic Indian architecture to the stunning interior details. Here you can take a free audio guide and spend time visiting the tearoom for a unique experience.
Probably the most sought-after attraction in Brighton, Brighton Beach is a perfect place for you to escape the city crowds. Not only you'll be enjoying yourself on the beach, but you will also be pampered by fun activities such as the famous Brighton pier, arcade rides, and various water sports. Brighton Beach is also completed with the best restaurants and shops. It's definitely a charming place to go and spend time with your family and friends.
Conclusion
The pleasant weather of the spring season is the chance for you to kickstart your spring break travels. A weekend away in the UK is the best way to recharge your energy levels. It's not just a break your ordinary lives, but a chance to explore the UK and enjoy all that it has to offer. I hope the suggestions above help you find a perfect spring break destination.
This is a collaborative post.