For those who don't live in countries that are warm all year around especially, they may be desperate to soak in some sun at different points during the year. The good news is that there are sunny destinations all around the globe giving such individuals a number of countries to choose from. These can vary in what they offer visitors in terms of culture, experience, and attractions. If you happen to be looking for some sun this time of the year, here are six sunny destinations that may spark your interest.
Marrakech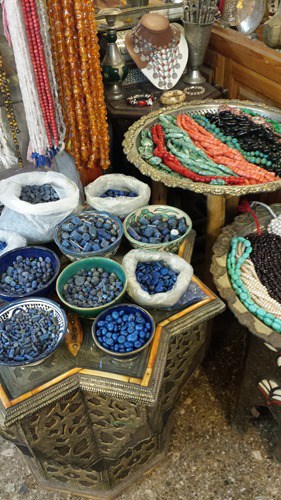 One of the first destinations to put on your list of sunny places to go is Marrakech. This is a very exotic destination and one that many people are attracted to. One of the things you'll like about Marrakech, especially if you love history, is their historical sites. Some examples are the tombs of the Saadian sultans or the Ali Ben Youssef Medersa. Aside from this, you could shop in the souks which are also known as traditional markets.
One of the most popular destinations in Morocco is the Jardin Majorelle so see if you can go there as well. This magical garden has streams, over 300 species of plants as well as tons of lanes. It's a great place to go if you are a nature lover and want to take a break from city life.
Kenya
If you've ever wanted to go to Africa, now would be the perfect chance to do so. Many countries on this continent are likely to offer you all the sunshine that you need. In terms of what you can do in Kenya, one of the best things is going to see the wildlife. You could either visit the David Sheldrick Wildlife Trust or visit Nairobi National Park instead. They also have a vibrant nightlife that you may enjoy. It is generally safe to travel to Kenya, but make sure you learn about your destination and take necessary precautions.
Portugal
For those who are keen on going to a Spanish country, you should undoubtedly add Portugal to the list. There are endless things that you can do which include soaking up the local culture and seeing some of the most famous building in Portugal such as the church, the Mosteiro dos.
Additionally, why not go and see the Oceanarium where you'll be able to get up close and personal with a variety of creatures like sharks, penguins, and otters. This would be a great place to visit if you have kids with you. You will find a number of Portugal holidays if you look online and avoid peak seasons.
Florida
For those who want to see some of the most popular beaches in the world, you should consider going to Florida. Known as the sunshine state, you're likely to find relatively warm weather most of the year. In case you're curious about more specific things that you can do in Florida, try going to Key West and staying at the Marquesa hotel.
There is a range of activities you can engage in, such as visiting the Hemingway Home and Museum or going on the Wind & Wine Sunset Sail. You may also want to go to the renowned Miami beach and get a tan while you sip on cocktails. One last suggestion would be going to Disney World in Orlando which could bring out your inner child, especially if you haven't been before.
Dubai
One of the hottest destinations to go to is the phenomenal Dubai. If you enjoy tall buildings and luxury, it's a destination that you would find attractive. Dubai has a mix of activities and something for everyone. One thing that you can do in Dubai is going to see the Burj Khalifa which happens to be a 160-story skyscraper and observation deck. You can also choose from a range of luxury restaurants to dine at.
It's important to note that Dubai has strict rules, so you want to learn about them before travelling. Some things you should avoid doing are showing too much public display of affection, dancing in public places, as well as being in possession of any types of drugs. Knowing the rules as well as cultural norms should keep you out of trouble and ensure you enjoy your time away.
Beyond this list, there are many more sunny destinations around the world that you could go to. The above should give you all of the inspiration you need to make your final choice.