Trolls World Tour, the sequel to the first Trolls movie has been released to watch now, skipping the cinema release so that we can all watch at home! My kids, Athena especially, have been waiting for this for ages, and we would have seen it at the cinema during the Easter holidays. But due to lockdown we're really pleased it went straight to streaming. You can find out how to watch it at the end of this post.
To celebrate the release we were sent two cuddly plushy soft toys from the range, which we whipped out just before surprising the kids with the film to watch and it made them so happy! You can see the range on Amazon, and they're also available at Tesco, Sainsburys, Selfridges and Smyths, amongst other retailers.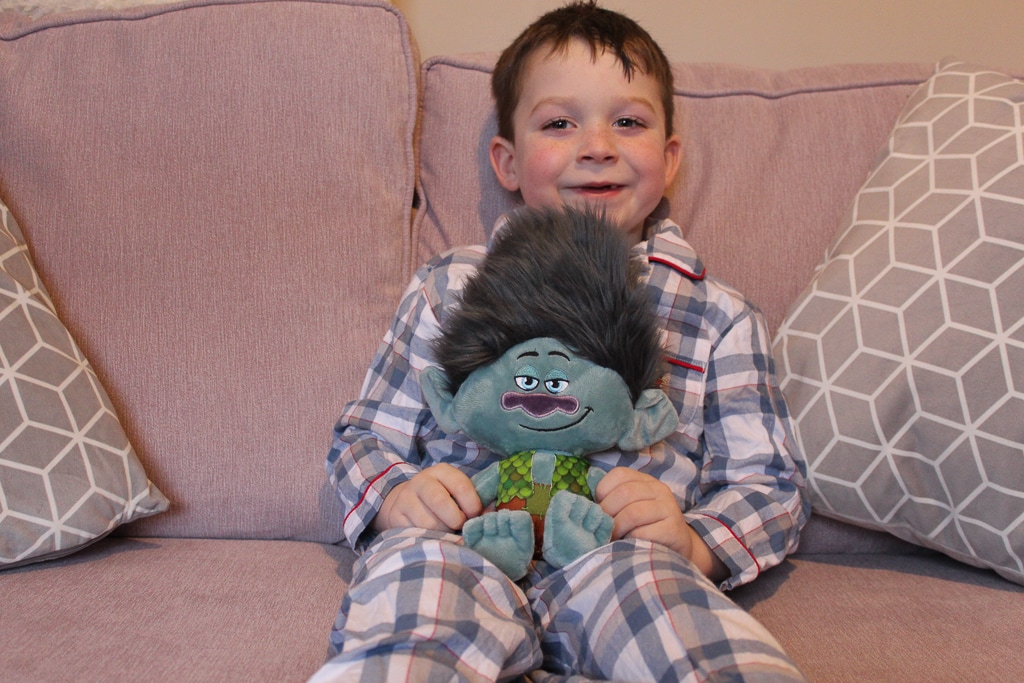 Branch is Poppy's grumpy side-kick and comes complete with his iconic hair and his cheeky smirk. He's an over-cautious, good-hearted survivalist Troll.
Queen Barb aka Queen of the rock trolls is smokey eyed,fish net wearing, mohawked rocker and is new to the cast in the new movie.
Trolls World Tour features our favourites Poppy (Anna Kendrick) and Branch (Justin Timberlake) and takes them on a worldwide adventure to discover the six different types of music that exist in other Troll lands around the globe. Funk, Country, Techno, Classical, Pop and Rock are all featured, along with a huge host of celebrity voices, from Ozzy Osbourne to James Corden. I won't spoil it by giving away too much of the storyline but you can expect sing along favourites and lots of colour, naturally!
Here's the trailer for the film and click here to see a list of all streaming options.
I'm also giving away a cuddly Trolls toy over on my instagram page too!