We travelled to and from Jersey last week on the Liberation, one of the Condor Ferries [we were provided with our tickets in exchange for this review]. We left from Poole and sailed to St Helier in Jersey which took about four and a half hours. There is a discount code at the end of the post if you're looking to book your own channel islands trip!
Our outward journey left at about half past 7 in the morning, and the night before I was sent a text explaining that there was increased traffic in the port area and that boarding would be open 90 minutes departure rather than the normal hour. When we arrived at the terminal we had to show our boarding passes (which had been emailed to me prior) and some photo ID, and in exchange were given a sign to dangle from our rear view mirror with our destination on and a barcode to stick in the corner of the windscreen. These help the stewards on board to put the cars in the right place, as some get off at Guernsey not Jersey!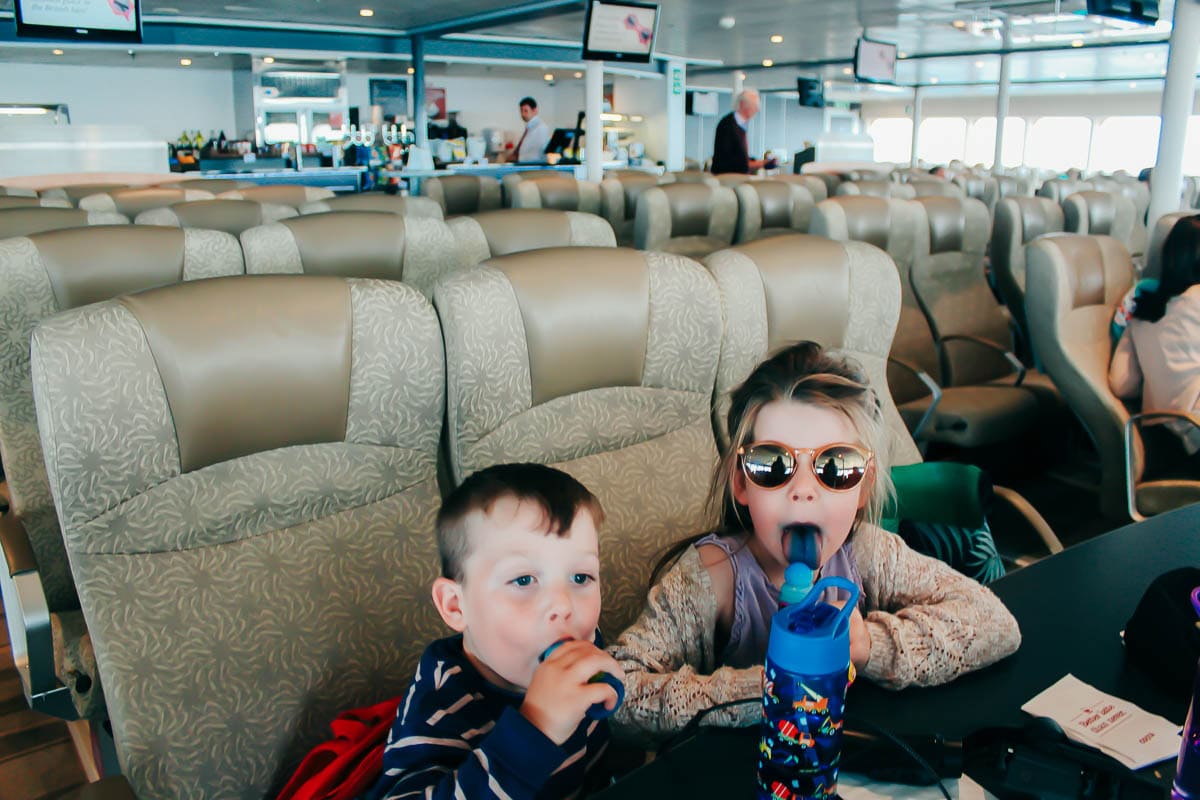 Then we were queued in neat rows waiting to be waved onto the ferry! We drove onto the ferry, up a ramp and were directed into our parking space. Then we grabbed our bags and headed up to the passenger area, you need to make sure to take things you need for the journey with you as there is no access to your vehicles during the voyage.
We had been given access to the Horizon Lounge, which is a paid for upgrade starting from £6.99. The Horizon lounge is situated at the front of the ship so it has amazing views throughout the journey, as well as a private bar serving drinks and snacks – we enjoyed pastries and tea as we left Poole, and then a cooked breakfast later on in the journey from the on board restaurant.
Each seat has access to a plug socket and a table, which means you an charge your devices, play cards, watch a film on your laptop and have a meal in comfort. There is plenty of space for bags and the toilets are close by too. There are other seating areas on the ferry too, and whichever seating option you choose you're guaranteed a seat as they're pre-assigned. There is also a kids room on board with a few bean bags and other seats which was playing a selection of older Disney movies throughout the trip, we watched Peter Pan on the way over!
The other great thing I loved was the viewing area, accessed at the back of the ship, with two levels, the top one giving you panoramic views that are just amazing! Sailing out of Poole past the Dorset cost was stunning, and then on the way back in the sun was setting and it was gorgeous, despite being a little chilly that late at night but it was about half past 9 at night!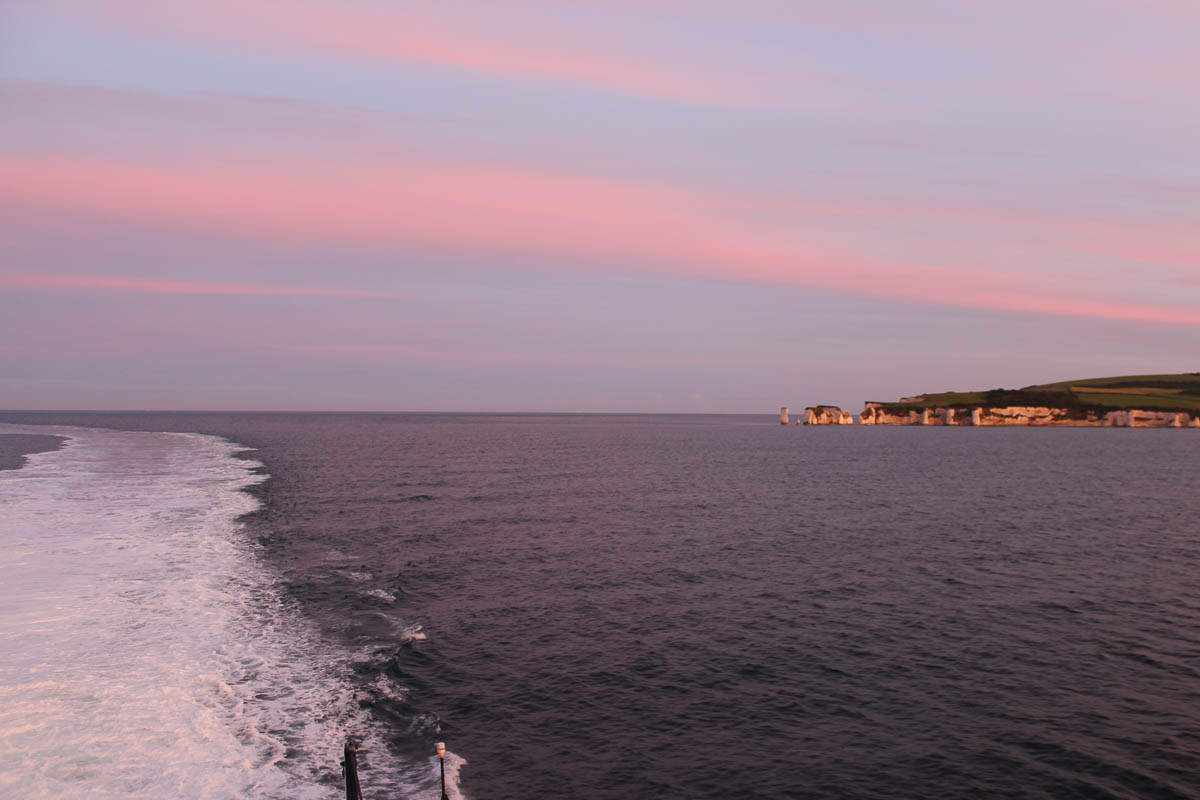 During the journey the captain pops on the tanoy with updates about the sailing times and any other information, and gives you notice when it's time to head back to the car!
Driving off is just as easy as driving on, and within 25 minutes of driving off the ferry in St Helier we were pulling up to a pub car park for lunch, it honestly couldn't have been easier having everything we needed in the car and not needing to worry about squashing things into tiny suitcase on a plane, or paying for excess baggage!
Condor Ferries operates a year-round service to the Channel Islands from Poole with its fast ferry Condor Liberation, alongside a conventional ferry service from Portsmouth. To book and check current prices, visit condorferries.com or call 0345 609 1024.
We have teamed up with Condor Ferries to offer our readers a special discount for travel this summer.
Book a return trip with your car to Jersey or Guernsey on any Condor sailing from Portsmouth or Poole and receive a 10% reduction off published fares.
The offer applies to all bookings made between 08 and 22 June and for travel from 01 July to 30 September 2019.
Simply log onto www.condorferries.co.uk and enter promotion code BLOGOFFER in the 'Your details' section when booking to receive the discount.
Our ferry crossings were provided for us in exchange for this review.