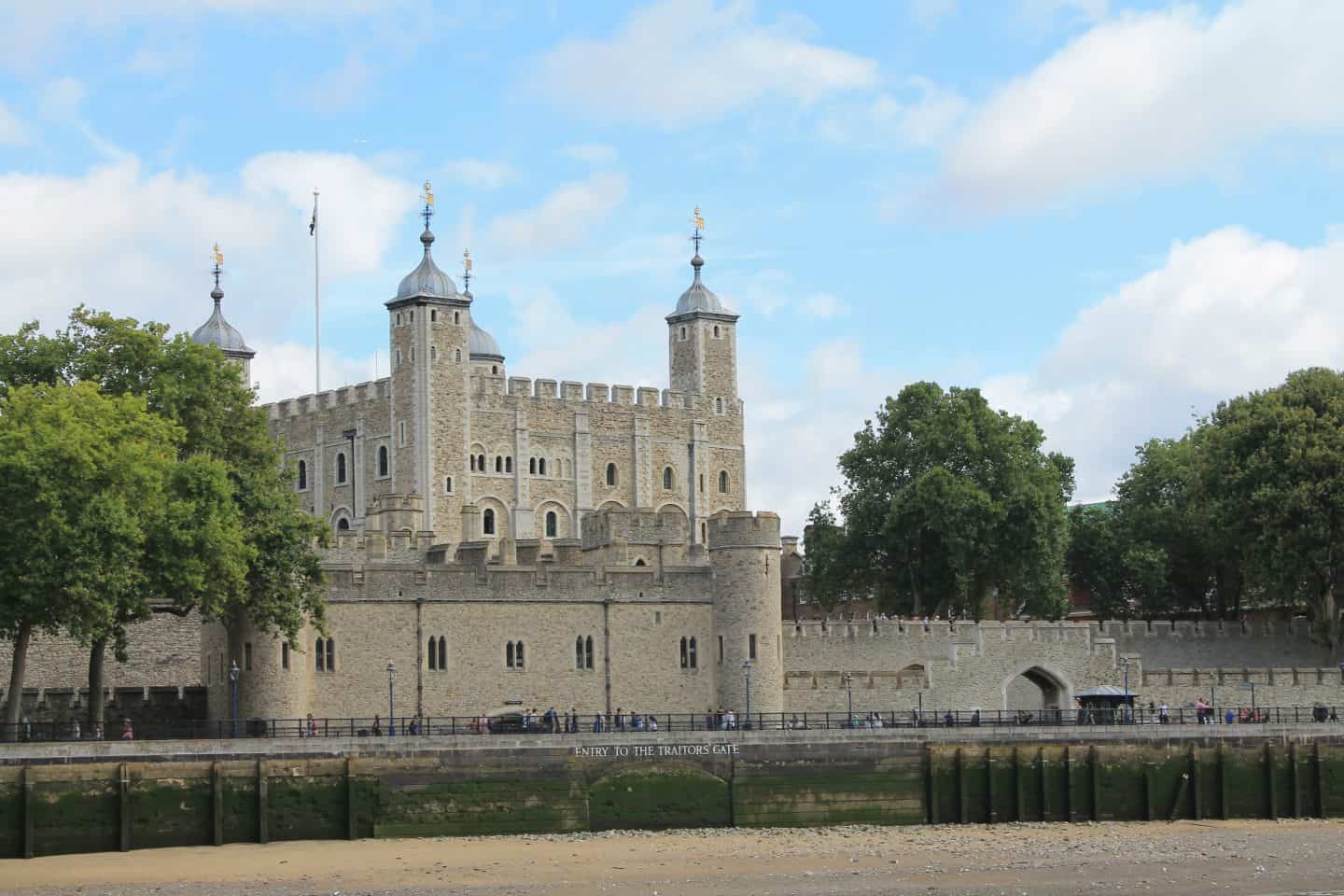 We threw ourselves at the mercy of Southern Fail at the weekend and headed up to London for the day as a family. I adore London, though would never want to live there unless I could afford a very expensive riverside penthouse and a chauffeur. A day or two spent in our capital is perfect, and at the weekend the sun shone and we had a great time on the river and at the National Theatre's Latitude festival. 

We'd been invited to try out the City Cruises river tour which is a brilliant way to explore the river Thames. You can buy a rover ticket which gives you unlimited travel on the City Cruise boats for a whole day, and you can go from the city all the way to Greenwich! We got on at Westminster Bridge, the first port of call and stayed on all the way to the end! The boats have an upstairs deck which is uncovered so perfect for photos, there was also a lower deck which was enclosed and had a snack bar and a toilet, but as it was such a nice day almost everyone was upstairs. There was plenty of space for the buggy to be left on the lower deck which meant we didn't have to fold it and lug it about, and means that the boat is wheelchair friendly too. What I wasn't expecting was a live commentary from a guy who clearly knew the river and London really well. He pointed out major buildings and attractions for the duration of the trip, giving us snippets of history and little anecdotes (Did you know that Tower Bridge has a captain, as it is classed as a ship as it is over water and has moving parts!) He had everyone chuckling away and pointing their cameras at things. Despite knowing what's along the Thames fairly well I still snapped away at things and we enjoyed pointing things out to the kids. You can purchase tickets online in advance or at the kiosk on Westminster pier. Cruises start from around 10am and run all day.
After our cruise we headed along to take a tour of the National Theatre Bookshop which sells an astonishing variety of things, some you would expect and some you wouldn't! There are of course a lot of books and theatre related items; on top of that there is a glorious corner full of goodies for kids, including masks, toys and books about the theatre, one of which we were really kindly given! The National Theatre 'All About Theatre' is an amazing book full of facts, snippets and colourful pictures giving a history of acting and theatre right from day dot! Covering how plays make it from the initial idea to the end production it really makes for fascinating reading. It is the perfect coffee table book and I find myself flicking through it in the evenings or on the rare occasions that both kids are napping at the same time in the day. One day they will be old enough to appreciate it and read through it with me! Also in the bookshop is a special selection of items all based around the current run of The Threepenny Opera, so lots of kitsch retro things, including beard oil and some cinnamon toothpaste, which Sam couldn't resist and bought a tube of!
We were also given a few other bits, including a gorgeous Baby's first book in the shape of a badger which is super soft and absolutely perfect for tiny little hands to explore. Also in our little bag of loveliness were two colour in maps of London, one smaller that is perfect for long weekends or trips and another larger one that I really, REALLY want to colour in perfectly and put on the wall in a frame. It's an amazingly detailed sketched map of all the main attractions and bridges in London, and I am loathe to let Athena (or even Sam!) help me colour it in as I want it to be perfect! We also received a coloured paper notebook and crayons which I am going to keep to one side for a 'travel fun bag' for the kids for our next train trips as we always try and take bits with us and it's nice to have something new and special in there.

Once we'd had a good look around the shop we headed out into the sunshine to see the Michael Rosen perform, who is a character I remember from my childhood and it was amazing to see him live and introduce my children to his poems! We found some deckchairs, bought some sandwiches, cake and ice cream from 'The Kitchen' which is part of The National Gallery and thoroughly enjoyed his performance. He was the children's laureate from '07 to '09 and he really got the audience involved and joining in. Afterwards he kindly sat and posed for photographs, and you can see what an expressive face he has! His performance was just that too, and all the kids were enthralled, and most of the adults too! The show was free to attend and there were other things going on over the weekend so I'd recommend signing up to the National Theatres mailing list to keep up to date, as free things to entertain kids during the holidays are always appreciated! 
We received complimentary tickets for our river cruise, and a lovely goody bag in exchange for writing about the NT Bookshop.