Next up in my gift guide series is toddler gifts and toys. Other gift guides already published: gifts for babies, gifts for guys & gifts for foodies, gifts for older children, children's clothes & personalised gifts.
First up is this gorgeous wooden advent calendar from Born Gifted, so that you can pop whatever you like in for each box (sweets, lego, notes etc!) and a nicer, more environmentally friendly one that a chocolate version!

Baby T Rex
 & Clemmy Plus Farm Playset
 are both gifts that give hours of play for learning toddlers. The soft building blocks of the farm set are perfect for toddlers that throw things around (especially ones with little siblings like mine!) and has really encouraged imaginative play with Athena. The dinosaur is also interactive but in a direct way, and Athena loves setting him off 'walking' in her brother's direction, he crawls away and she squeals in delight! Actually though he's educational too and sings lots of favourite nursery rhymes. Clemmy is a new brand to me but I'll be keeping an eye out for more, and have added the Clemmy Plus soft building blocks bag
 to the kids wishlist!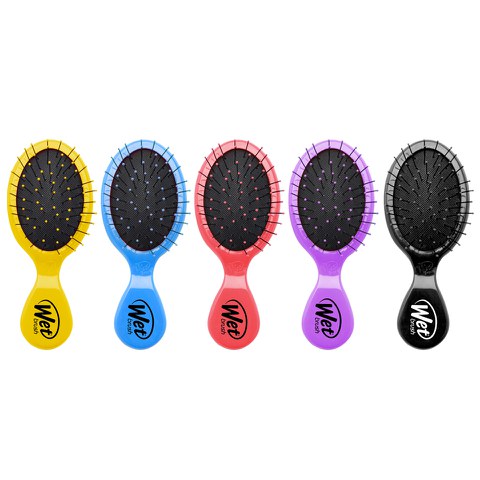 My toddler loves baths and would spend all day in one if she could, so I've picked out two toddler approved items to help with a bit of toddler pampering! The Wet Brush Squirt is available here & The Anatomicals bath set is available here at Asos. I've just started using the brush with Athena, and she now prefers to do it herself 'my brush hair mummy' she says, though she's not too gentle yet but i'm sure it'll come! A great gift for a little girl (or boy!) with longer hair that knots easily!
My toddler is obsessed with puzzles at the moment, and ones that contain characters that she's aware of already make it more fun for her too. Pieces big enough to not let her get too frustrated but still a bit of a challenge! There is also a Bing Bunny puzzle
 from Ravensburger on her christmas list too!
In The Night Garden Puzzle & Twirlywoos Puzzle
Little Passports is a monthly subscription plan designed to inspire kids to learn about the world through fun and engaging activities. Helping to explore geography, history, culture, and language in memorable ways this is a monthly subscription package that is perfect for rainy days and darker evenings! We were sent a couple of packs, and with each there are stickers to collect in your childs 'passport'. The Early explorers kit is designed for ages 3+, but Athena and I had a nice afternoon of exploring the activities and stickers, and she was asking about fish so we then watched a few Youtube videos afterwards about ocean creatures, so definitely something to get little people learning without realising it!

Another item from Athenas wish list (though this one I added!) is the Improv 'Boogie Board' eWriter. I've seen a few people on instagram and facebook talk about these and they look like a brilliant way to introduce drawing and writing to toddlers, especially when out and about as you wouldn't have to cart paper and pencils all over the place! 
Another toy perfect for toddlers and is proving popular in all the 'top 10 christmas lists' from retailers is the Fisher-Price Dance and Move BeatBo
 which sings, dances and repeats things your little one says (here's my full review) and the 'Laugh and Learn Counting Colors Clock
' would make a great addition too, it's helped Athena with her colours and numbers, plus it teaches them in French too!  (review here)
We received some of the items in this gift guide for consideration, all words and opinions are my own.