First dates can be a nerve wracking experience. You can be so obsessed with making a good impression that you can across completely different from your normal, charming self. What you've probably forgotten is that dating should be fun, and that goes for your first date too! Of course, there's nothing wrong with asking them if they would like to go for a coffee or a drink at a bar, but let's face it – it's not exactly inspired. Why not make your first date memorable? At the very worst it will be an interesting story to tell, and your creativity might just totally impress the person of your dreams.
Whether you head to the great outdoors for an adventure, get your adrenaline pumping with waters-ports or choose an experience day activity with a high quality provider like Into the Blue, there are plenty of different things you can try. Here are seven quirky ideas for an unforgettable first date.
Ballroom dancing lessons
Dancing makes for a fantastic first date, but don't settle for throwing drunken shapes on the dance floor of a sweaty club. Ballroom dancing is a much better idea. It's fun, it's energetic and there is physical contact, so you've got no choice but get over the awkwardness of the first date straight away. Your date doesn't have to be a Strictly Come Dancing fan to enjoy it – they'll have a great time honing their dance skills. And remember that your level of experience doesn't matter, you just need to be open-minded and ready to have a good time.
Cooking class
Combine your first date with the chance to develop your talents in the kitchen. Cooking and food is very romantic as you can learn about your dates favourite tastes and flavours. Once again, you've got to get stuck in so it's a real icebreaker. There are plenty of different cuisines available but make sure you've learned a few details before you rush into booking – you don't want to sign up for a steak cooking evening only for your date to reveal that they are a vegetarian; it might get a little awkward.
Bowling
Retro-bowling alleys have made a comeback in recent years and there are some charming places that you can visit for your date. You might think of bowling as a game for children, but if you or your date haven't been for many years it can be a chance to enjoy some nostalgia and let out your inner-child. It's a relaxed and low-stress environment meaning your date will feel comfortable being themselves.
Visit a museum
Museums and art galleries can make for a fantastic, if unconventional place to take a first date. It's not for everyone but if your date enjoys a little culture this can be a great way to spend a few hours. Museums are quiet so there is plenty of chance to chat, and a range of conversation starters all around you. And remember that many museums are free of charge so you don't need to spend a fortune.
Mini golf
Just like bowling, mini golf offers the opportunity to have some real fun on your date. A little healthy competition can be an ideal way to spark the romance. As mini golf runs at a fairly slow place there is ample chance to have a chat and get to know your date too.
Wine tasting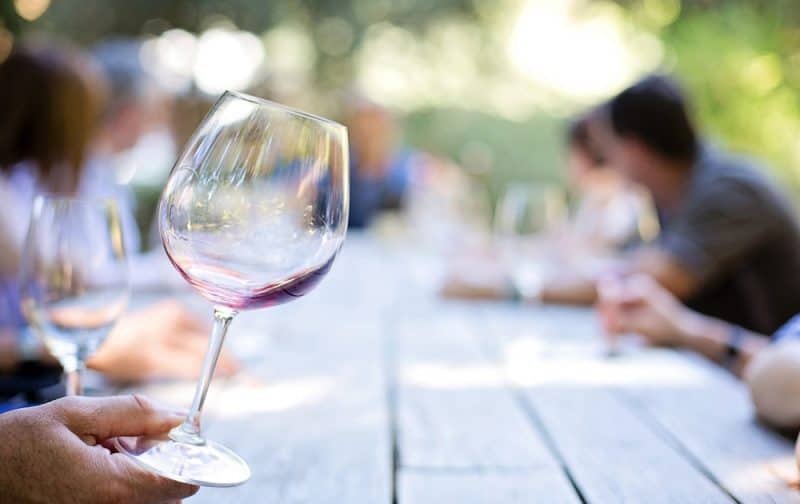 Going for a drink is one of the all-time classic dates, so why not mix it up by trying out some wine tasting instead? Once again, it's best to ensure that your date actually enjoys wine (or drinks alcohol at all) before you surprise them by announcing that you've booked it. Oh, and try to make sure you don't drink too much during the tasting – you've won't make a good impression if you're drunk.
Theme park
Finally, why not get your date's adrenaline racing with a roller coaster or two? A theme park is another date that's going to be packed with fun. You can even make good use of the queues for the rides by having a chat and getting know each other better. It's also another relaxed and low-stress environment.