I love cheese, and thankfully so does Sam, plus the kids are always happy to eat cheese despite being picky with almost any other food going! I used to be a boring cheddar-only sort of person till my mid 20's where I learnt to love cheese of all varieties. Auricchio Cheeses from the brand Ciao Gusto include some delicious types of cheese and I've been putting a few to the test over the last week or so!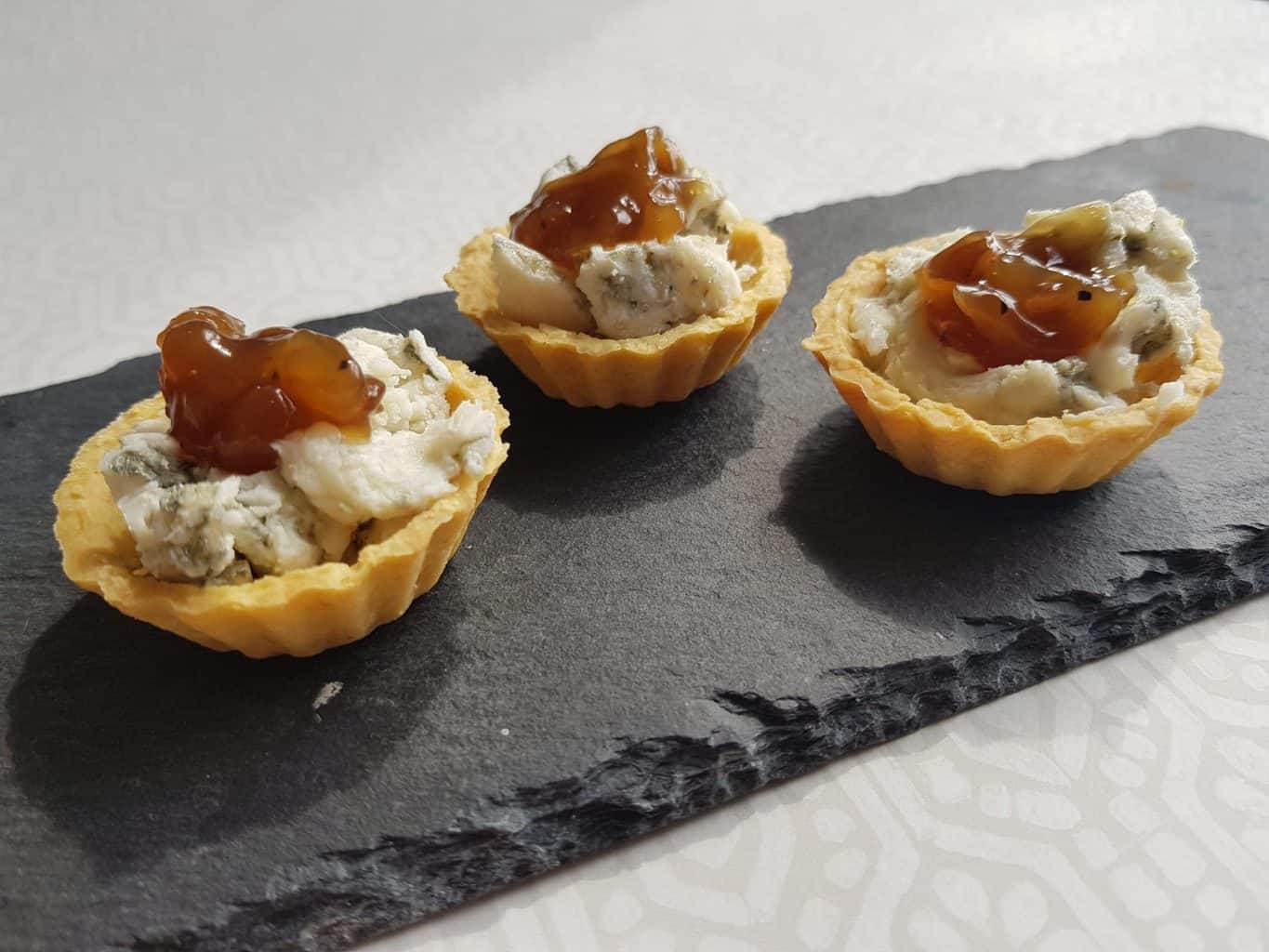 Gorgonzola Bites:
Perfect for a canape or as a snack whilst you're preparing the main course. I bought the pastry bases but they're not too tricky to make yourself, I'm just a bit lazy! Spoon a little heap of Gorgonzola in the centre and then with the end of a teaspoon make a little indent and pop some chutney on and voila! You could also add prosciutto, a halved olive or perhaps use pesto instead of chutney.
Baked Provolone
This dish is the simplest of all, the cheese arrives in a terracotta dish so you just unwrap the Provolone and either bake it in the oven or a quick zap in the microwave and ta da! Gorgeously melty cheese! We dipped fresh french baguette and mini roast potatoes in but you could use all sorts of things; crudites, crackers, cooked meat on skewers, the possibilities are endless! Provolone is amazingly stringy and flavoursome cheese and we had great fun, with only a slight argument at the end over who got the last bite! This would be great for entertaining, though we had it as a starter before a main of salad (you know, for balance!)
Mozzerella topped pasta bake:
This is such an easy go to recipe that's just that bit better than pasta and sauce in a bowl. I always cook my paste on the hob first, then drain  and pop in a baking dish. Cover with a carton of passata, a generous sprinkling of herbs, a few handfuls of cooked cubed bacon and some friend onions. You could also add in sweetcorn, peppers, chicken – anything really! Preheat your oven to 200 degrees, cover the top of the dish with sliced Mozzarella then bake for 20 minutes. The result is an awesome mix of flavours with a layering of stringy cheese that helps to keep everything together! I also tried this with Auricchietto cheese- less stringy and  more chewy but just as delicious!
I also used the Smoked Provolone slices in cheese sandwiches for the kids and I this last week at lunch time, but I'm afraid my cheese sandwiches won't be winning any awards for 'best looking sarnie' anytime soon! But it got the seal of approval with the kids, and I added chutney and crumbed ham to my own sandwiches and loved it!
There is a lot of recipe inspiration to be found here but I often find experimenting is a lot more fun! Using the Ciao Gusto Ocado tab – picking up all your favourite authentic Italian food and drink has become even easier with the arrival of Ciao Gusto at Ocado.  Now, for the first time, a simple tab brings together over 30 of Italy's most popular brands, so you can find exactly what you're looking for – and discover new and exciting ingredients – in just one click. Keep an eye on facebook and instagram for the latest ideas and food photos!