Brunch is not something I partake in regularly, as I have two small children who wake up at the crack of dawn, so I am always hungry by 8am if not earlier. However when I do get the opportunity to enjoy brunch I will always try and make it work! So for that reason this morning I packed the kids off to the childminder for her to do School drop off and then headed to Chichester to for a stroll round town before meeting Donna for an early Mother's Day Brunch at Cóte Brasserie, on South Street.

The restaurant is a less than two minutes walk from the famous clock tower in Chichester, and under ten minutes from the station if you're coming from that direction. Cóte has a light and open fronting with lots of windows for people-watching, and a larger area of more intimate tables to the rear, but we're a bit nosy so we chose to sit in the window and watch the world go by as we caught up, sipped our drinks and browsed the brunch menu. It was also a real treat to sip a glass of bubbly, something I don't do very much of these days!

The Mother's Day Brunch menu gives you a choice of dishes, along with a hot drink, a glass of fresh fruit juice and (best of all) a glass of Baron de Marck Champagne. I chose the Eggs Benedict and Donna had the Crêpe Compléte.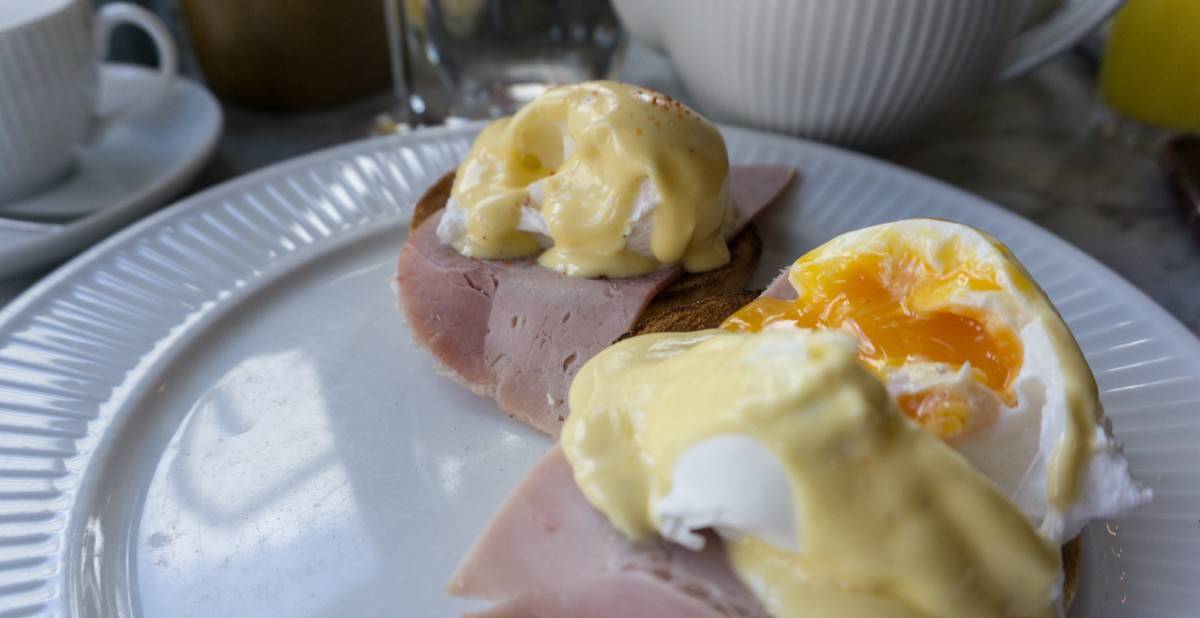 My eggs were perfectly poached, and sat on top of toasted muffins with plenty of hollandaise sauce, with a sprinkling of paprika.  Donna's Crêpes looked amazing, a warm folded crepe with fried eggs and bacon all topped with Gruyere Cheese.
Other meals we could have picked were Smoked Salmon & Scrambled Eggs, French Toast or a Full English Breakfast to name but a few. The Mother's day brunch menu is priced at £15.95 per head and you can book online and view the full Mother's Day Menu at Cóte here. All the team serving us were polite and helpful but without bothering us.  The restaurant was quite busy with other brunchers and early lunch dates too, but our meals arrived quickly and plates and empty glasses were cleared in good time too. And although the toilets are a bit of a trek from the front of the restaurant they were really clean and well supplied – something I always look out for!