I love reading books to the kids, and Athena is now starting to try to read books herself- she's definitely way more interested in the actual story-line these days rather than just looking at the pictures. I've put together a bumper selection of amazing books you can add to your kid's Christmas lists, each one is either inspirational, a bit educational or just really special. Books that you'll enjoy reading too hopefully!
First up is the 'Little Box of Books' selection, which is a subscription service offering diverse and inclusive children's books. One's that smash gender stereotypes and with non-typical family set ups, and more! I loved that each book came with a 'thinking pad', activities and puzzles connected to the storylines from the books, and three beautifully wrapped and presented books In our box we had: 'How to be a Lion' – what happens when you don't act how people expect you to? 'Mixed' a gorgeous and thought provoking tale about colour and how the Reds and the Blues, along with the Yellows can really get along! 'Errol's Garden' is a lovely story about perseverance and community. I really love the idea of a book subscription service with
We adore Alain Gree books, Arlo especially. There's something about the illustrations that are really endearing, very retro and hugely kid-friendly. These three are Arlo's favourites and we have to look through them lots! I also love the Illustrated Encyclopedia and hope that the kids can keep it in good condition so we can pass it on down the generations!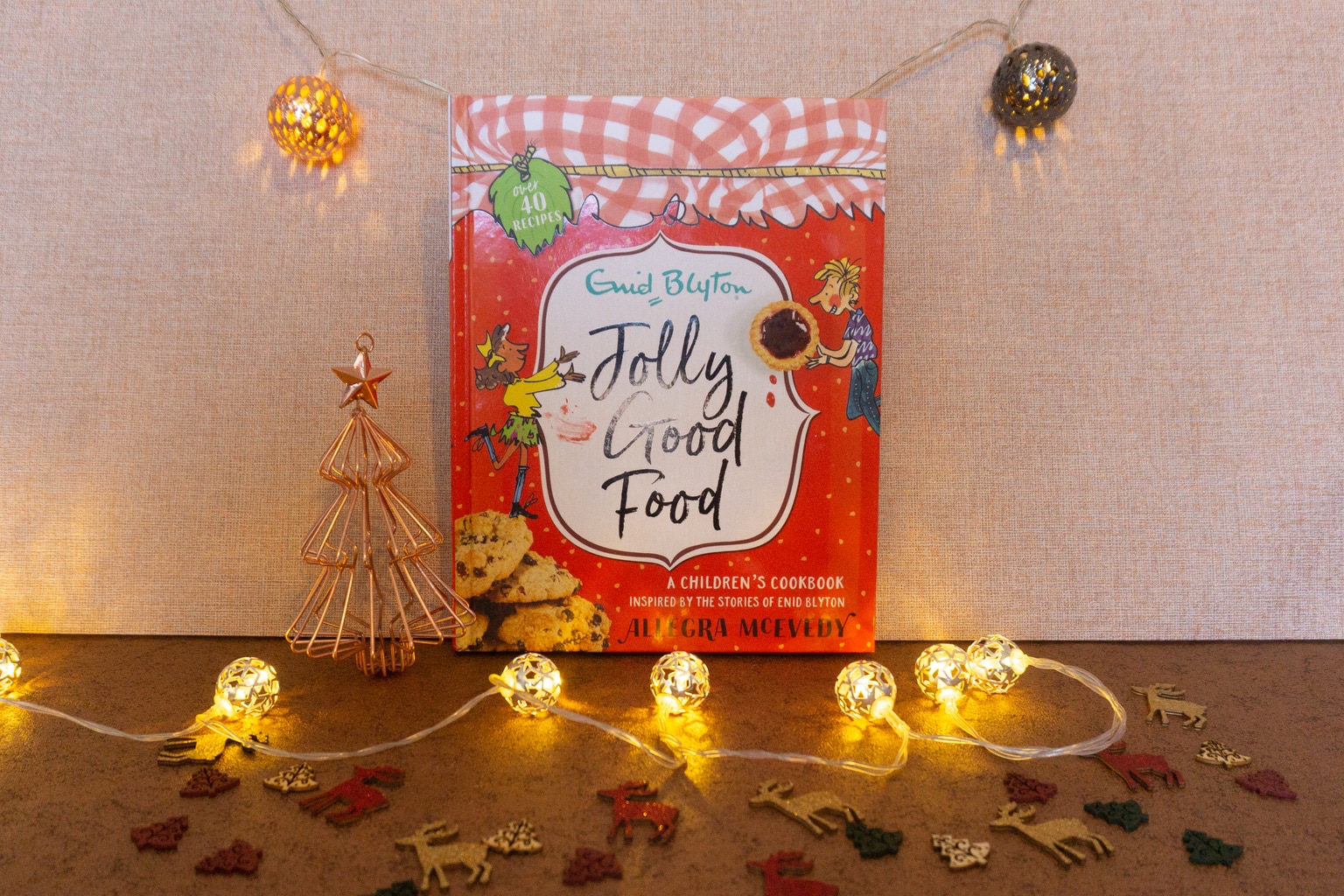 Athena was given this book for her birthday by a school friend and it's so much fun! Jolly Good Food, based on the food and drink from Blyton's classic stories, so I got as much out of this as Athena did, as I remembered a lot of the stories! Ginger beer (lashings of, in fact) Jam tarts and ginger bread are all featured, along with some much more modern food, like fruit skewers and smoothies – but it's a great book for getting kids involved in the kitchen and everything is nice and child-friendly to make!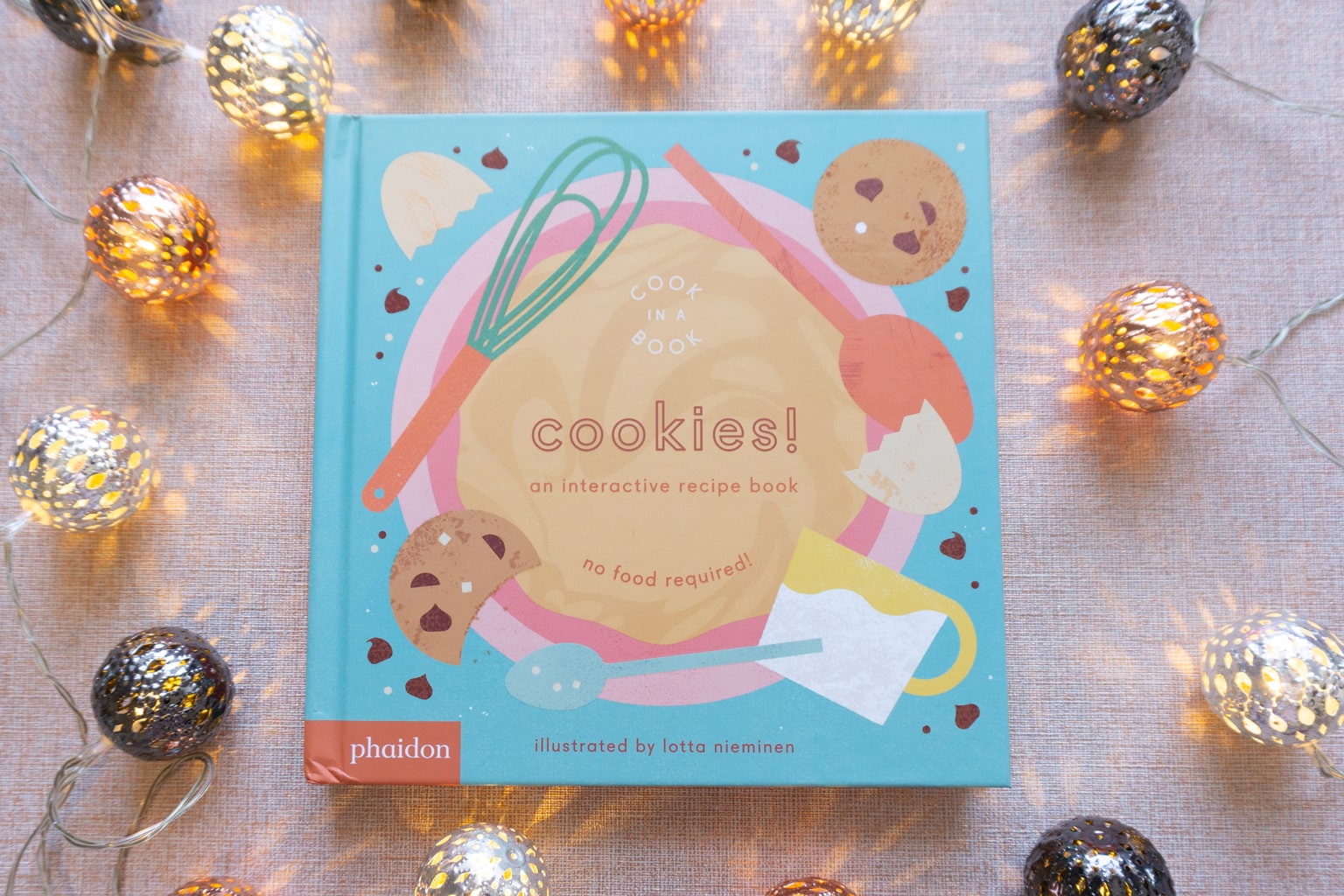 Still on the foodie theme but this time with a recipe book with a difference: you can follow the recipe with real ingredients to bake delicious cookies OR you can make pretend cookies with the interactive pages, mixing, sieving and popping the cookies out of the tray! Cookies – An Interactive recipe book is such a good idea, especially for days when you really don't want to make a mess in the kitchen, and for smaller kids who aren't quite big enough to help out yet!
This is such a lovely idea for a book, with an underpinning message of how one 'little brick' can turn into something much bigger. It also has the most impressively detailed drawings of some amazing structures from around the world – Brick: Who found herself in Architecture is a really great book to read to little people who might need a nudge to know that they can be a part of something much bigger! Visit Castles and temples and more throughout the story and then find out more about the architecture of each structure at the end of the book.
Aimed at kids aged 1-4 this is a lovely tale of opposites featuring Polar Bears! It's perfect if you're doing a book advent this year with a Christmas theme though you could of course read Little Bear Dreams all year round to start a conversation about what is opposite to what! 
I love this idea, it's a monochrome book all about colours! Perfect for introducing toddlers to the world of colour around them, getting them to look through the cut out shape to see where they can find the colours. Each shape is traditionally what the colour would be, so grapes for purple for example. Find Colours was created with the Whitney Museum of American Art there are twelve different cut outs to find colours through- this would be an ideal book for train journeys I think!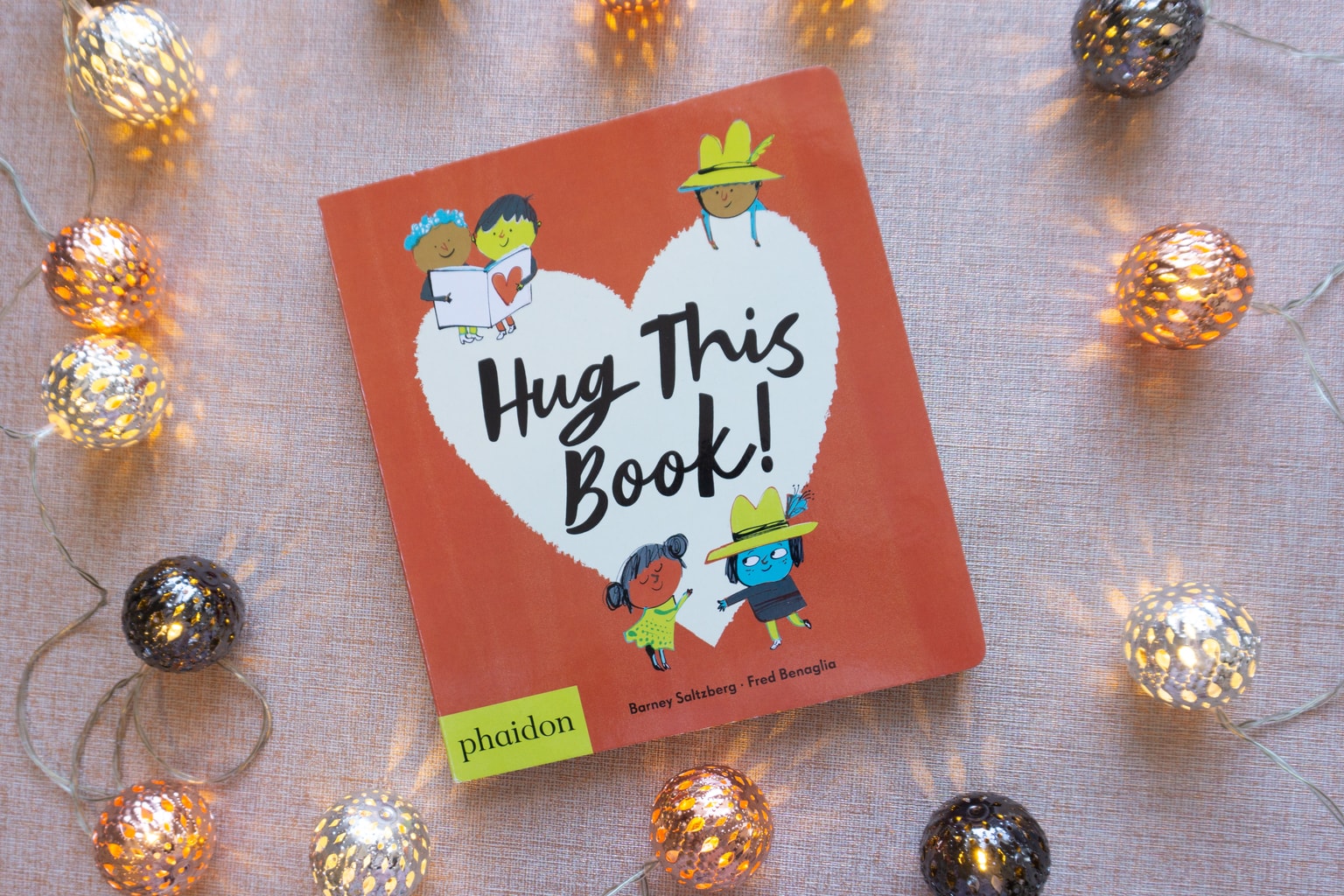 Hug This Book is a really adorable way to introduce kids to the way a book can make you feel, with stunning and unique primary coloured illustrations and lots of actions your kids can do- all with the book!
You can spin and twirl and dance with this book.
You can listen while someone else reads it.
You can take your book to lunch…
My Art Book of Love actually shouldn't just be for kids, I think it would make the perfect coffee table book for adults too! I've definitely loved flicking through it. Over thirty pieces of art that nudge the reader into thinking more about love. A secret, kisses, cuddles, love is for everyone! You could pick a few pages and discuss the pictures, and how they make you and your kids feel, or just get them to find their favourites. It's not too wordy at all, and Athena has been enjoying reading the words to me as we look through it.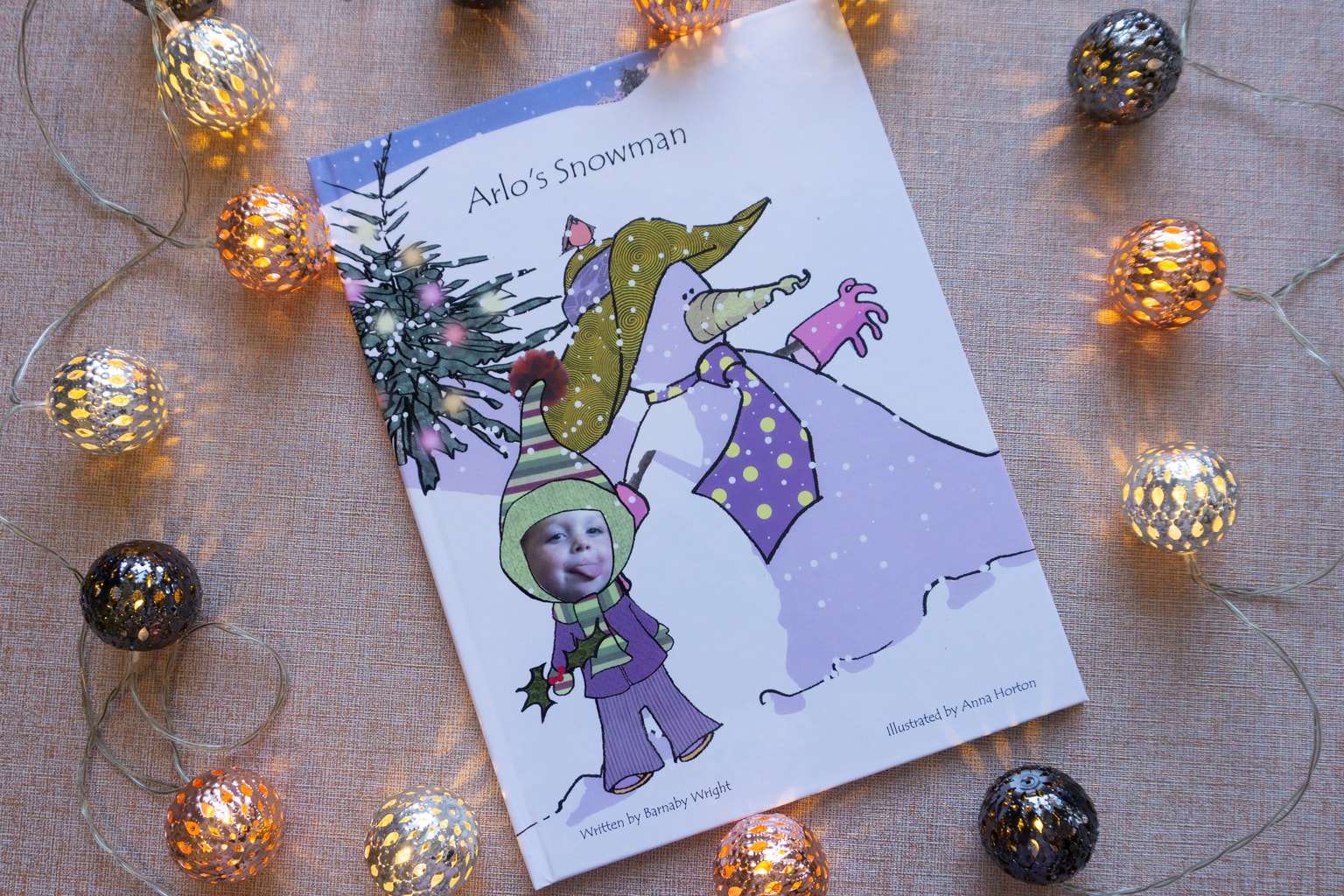 There's nothing more exciting to a child than seeing their own name in a book, and we've had a fair few personalised books over the years but this one from It's Your Story actually includes his face! Using their simple to use website I uploaded a photo of Arlo, moved it around to make sure it would show it off well and uploaded it, after choosing the story I wanted in the book, which includes a best friends name and where you live too, which really makes it a personal book and one to keep forever! There are a selection of Christmas themed books, as well as Birthday books, learning books and general story books, as well as some non-book gifts like mugs and T shirts. Definitely a site to bookmark for future use!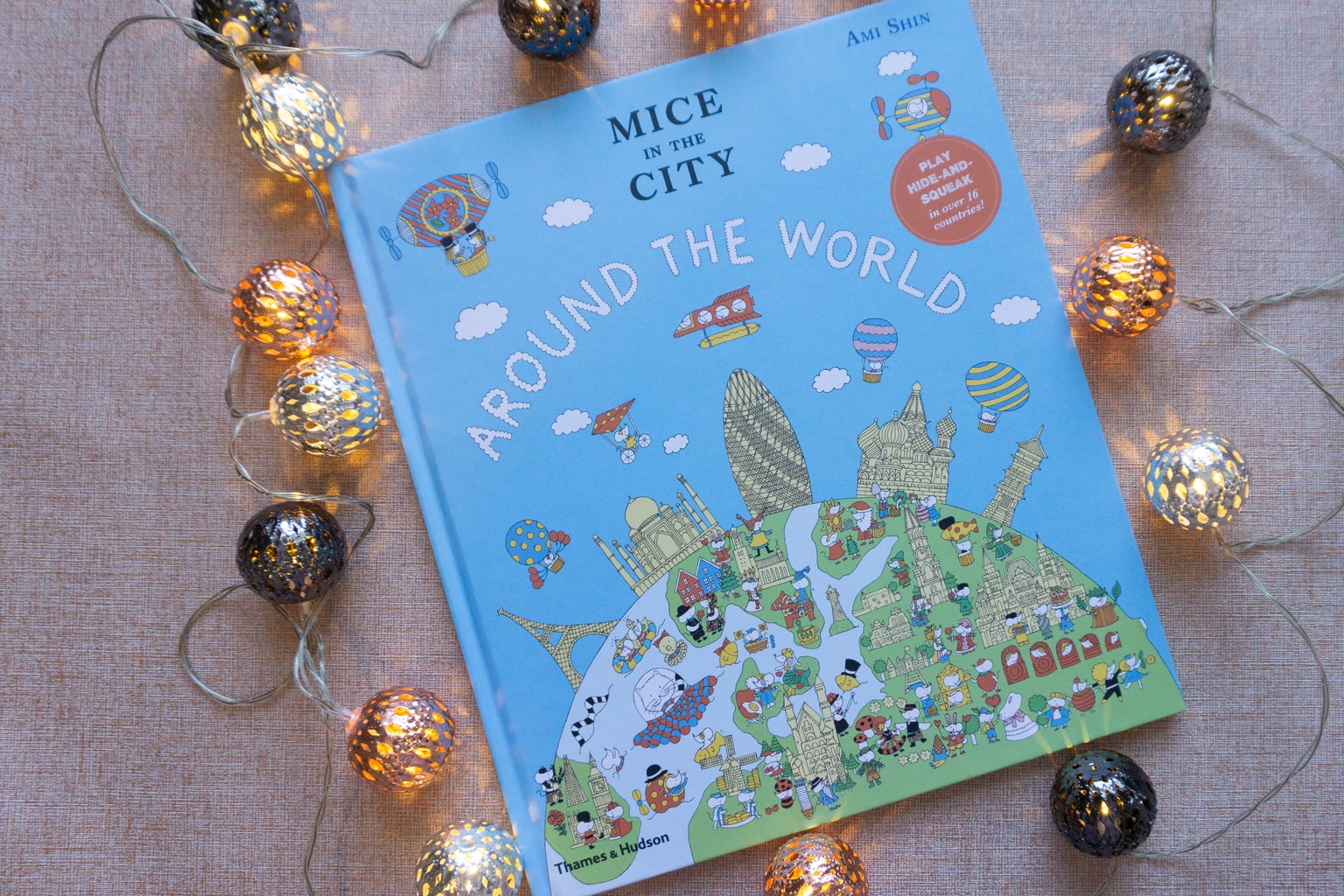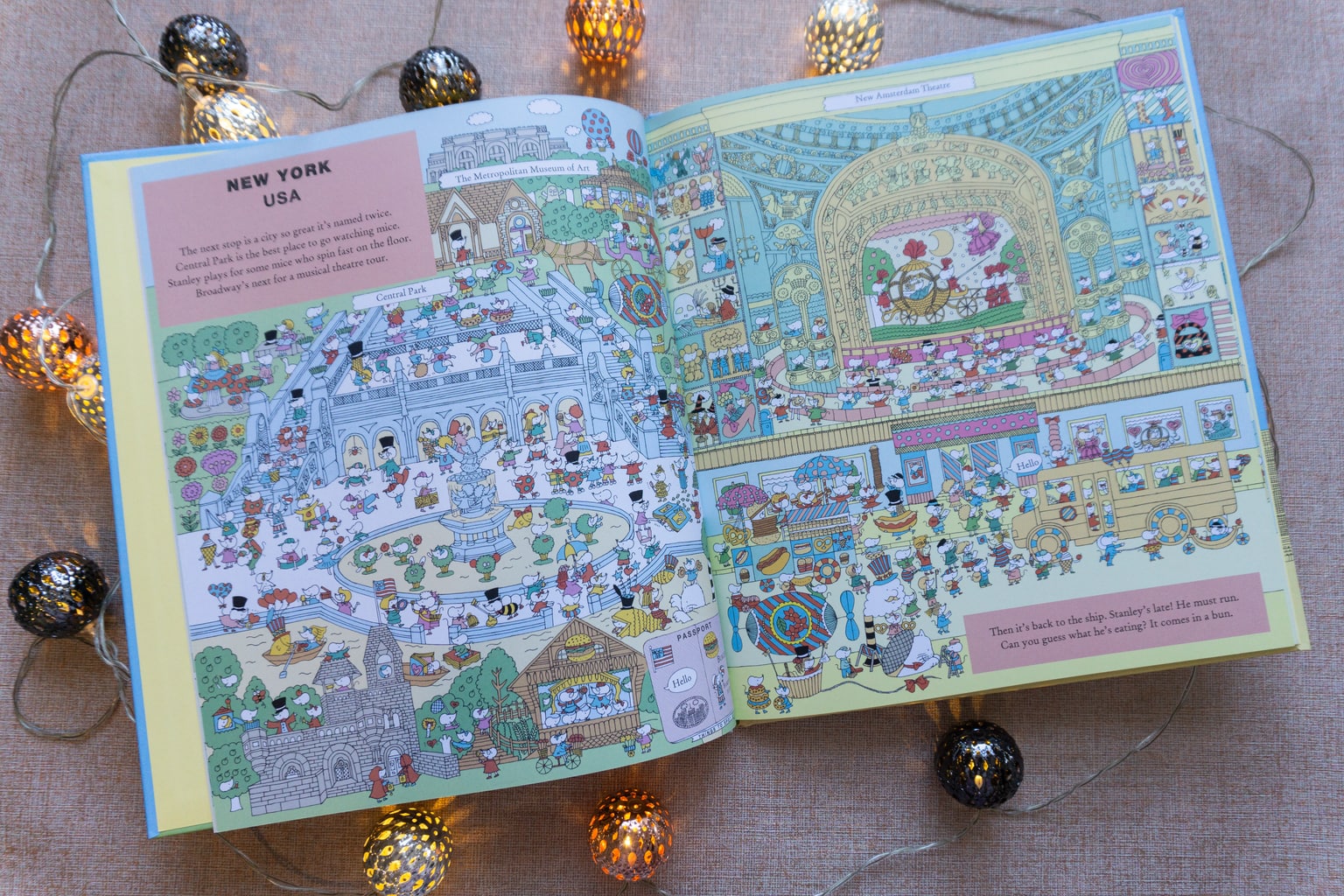 Like Where's Wally but with mice and a lot of new cities to explore! I think all children love books like Mice in the City: Around the World; where they need to find things on the page. In this case each new city has the flag, the national dress, food and more to find on each page. This keeps my two (and myself!) entertained for absolutely ages, and whilst we're searching we're finding out more about places from around the world like Moscow to the Great Barrier Reef!
Another book with an arty theme, this one, A History of Pictures for Children from David Hockney & Martin Gayford is packed full of information but so fun to read at the same time. The artwork and illustration throughout is colourful and eye catching and it's a great book for starting conversations with kids about how they see the world around us and how art can be used in so many ways.
Brighton authors (and mums!) Tia Williams & Laura Minter have written a whole host of activity books for children, and they are all well thought out and full of things to keep you and kids busy and entertained with things that you will either have around the home already or that aren't too expensive to buy. From Superheroes to space, from Princess to Knights there's sure to be something that you and your kids will love. If you were throwing a themed party then these books are an amazing way to keep the kids busy, and provide you with some decor too all with the chosen theme. There is also the excellent 'The Big book of 100 Little Activities' and one for outdoor activities too and these are great books to turn to in the school holidays, and for after school too when you don't want to just stick the telly on! You can view all their books here.
Another great book which is more technical and aimed entirely at outdoor activities is Forest School Adventure which is full of information about survival, woodland skills, fire making, shelter building and so many more outdoor activities. We're keen campers and like to spend time outdoors when we can and both Sam and I have loved reading through this book in preparation for our trips and adventures next year! Lots of photos showing you what to do as well as some really lovely illustrations too.
So I'd love to know which if these you like the look off, and happy reading!