For me sleep has become a vital part of my day (or two parts, as I have gone from frequent to prolific napper since getting to 8 months pregnant!) I remember when I first did a 'blogger Q&A' type post for someone else's blog way back when I started blogging, one of the questions was 'where is your favourite place in the world?' and my answer was 'bed'.  Well that still hasn't changed! And according to the BBC science website we spend around a third of our lives asleep, we might as well do it in a comfortable place!
As we're still unsure if we're moving (either pre or post baby!) but being well aware that I will be spending more time at home, I've been attempting to neaten and tidy our living space in preparation for all the baby paraphernalia that will undoubtedly creep in from all angles, but still keep the place as homely as one can make rented accommodation that you might be out of in a few months! (Ours is fairly spacious, right in the middle of Brighton, but not in great decorative condition and is a bit damp in places, so needs a fair amount of TLC)
I have tried to make our room as calming as possible to aid a good nights sleep, which will be really important when the baby arrives, as he/she will be in with us for the first few months at least! I now very rarely use my laptop in bed and as I found that I just wasn't mentally switching off and getting decent sleep, and it's definitely off at least half an hour before I aim to be asleep if it is in the room! The other thing I found to be a benefit (but hard to keep up with) was not leaving piles of clean clothes lying around waiting to be put away. This is my worst habit, and it often gets to the stage where I am pulling clothes to wear off the clean pile because it just never got put in the wardrobe/drawer! It annoys me that I don't do it, so if it isn't there it's not an annoyance or a distraction! Something that I've stopped doing since having a baby lying on my bladder is a warm milky drink before bed, and that's one of the things I'm looking forward to doing again post baby!
I read a lot before drifting off to sleep, sometimes proper books but more frequently on my Kindle (when they came out I was adamant I'd never use one, but when we were given one as a wedding present I fell in love with the ease and simplicity of it and it's been a firm bedside companion ever since!) I also keep an array of hand cream/lip balm/moisturiser next to my bed, for pre sleep pampering.
Even sitting upright comfortably to read is a bit of a struggle at the moment with the bump, so all the cushions and pillows on the bed are a godsend. I tend to shove two pillows together to form a V to lean against, and use the lovely 'Sleep' cushion as a head rest. I was sent it by The White Company and its become a godsend, as it's the perfect size! Candles and lavender oil are also an important part of my bedtime routine, although If I know Sam isn't due back from work till the early hours to blow it out I'll skip the candle in case of something drastic happening!
The quilt was a wedding present, and the mum of the person who gave it to us made it from scratch with material she bought when she lived in Singapore, and the best bit is it's actually a QR code, and it links to my blog! How amazing?!
Now onto the most important thing in any bedroom, the bed itself! Mine is king size (because my husband is a giant) and sits in the bay window. I sleep on top of a fleecy blanket for extra comfort, and underneath a duvet, with a furry blanket on top of that (plus the quilt above when it's really chilly!) Then I use three pillows and a weird shaped pregnancy pillow most nights too! Having a large baby-bump means it's near impossible to find a comfy position, but at least I've done everything I can to aid a peaceful nights sleep! It's really important to find a mattress that you're comfortable with, and you can extend the life of a mattress with a good mattress topper too, and don't forget to turn it every couple of months for even wear!
Right opposite the end of our bed is Sam's desk/PC (I wont show you a picture as it's a typical boys desk, messy and unorganised!) and it has 2 screens, (this is so he can game and watch things at the same time) so doesn't exactly ooze 'relaxation' BUT when I want to watch films in bed it's useful! On the other wall I've put a collection of pictures and memorabilia, like our fingerprint tree from the wedding, a photo of my nan and granddad (I never met him, and she died when I was little) plus other various memories captured on film! I like having these on display as a reminder of times I loved.
If we do move I'd love to have our new room as a sleep haven only, ideally his computer would be in a different room, along with a lot of the other clutter that has somehow made it into the bedroom, but after having a look on The White Company's website I fell in love with the idea of an Ottoman at the end of the bed, as well as the 'baby' and 'dream' cushion covers like the sleep one that I already have. THEN I stumbled upon 'the little white company' part of their website and am now dreaming of an elephant themed nursery, with an elephant cot bumper and this amazing elephant lamp!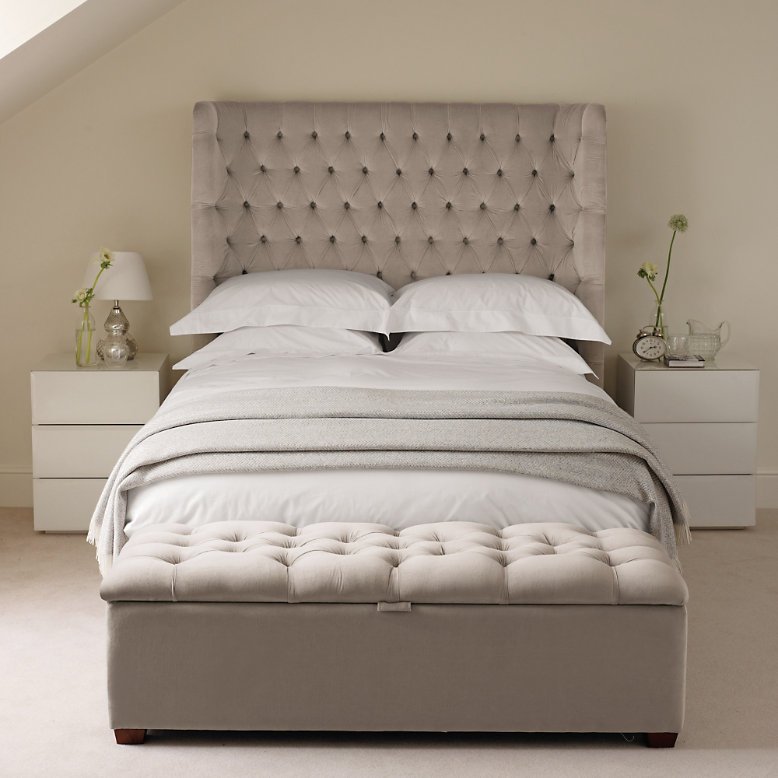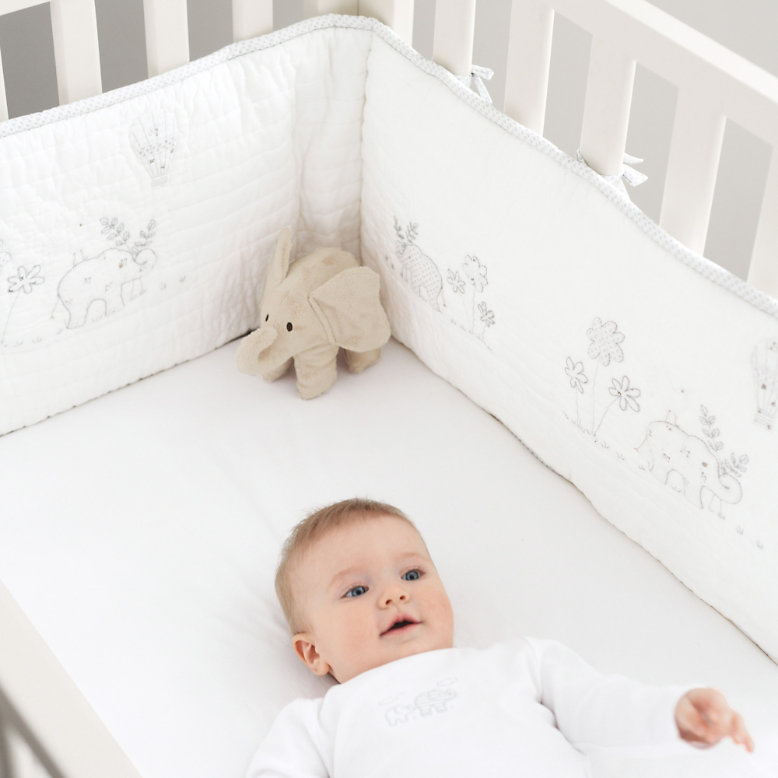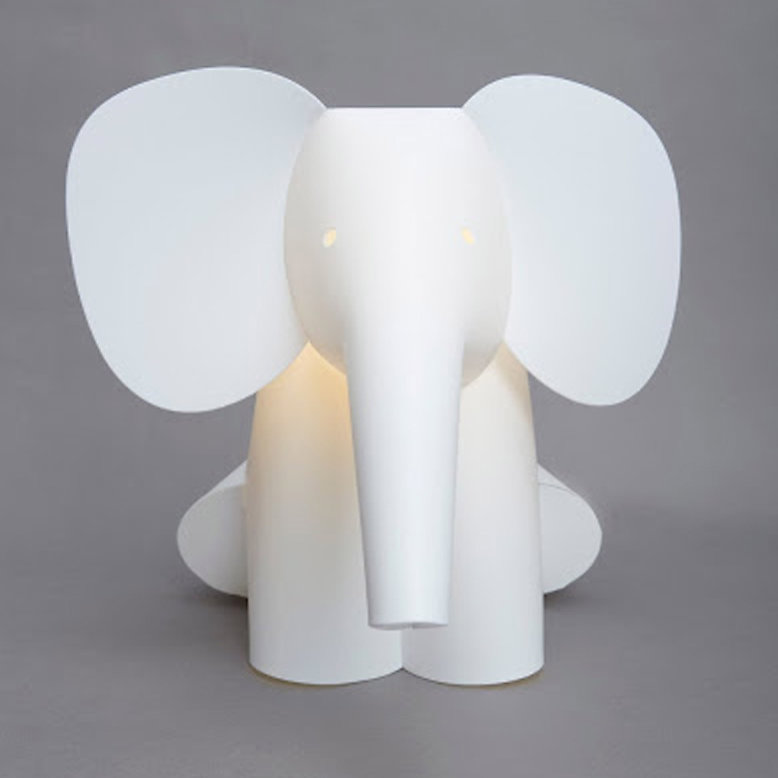 Please share any tips you have for getting a good nights sleep, and any bedroom decor posts you've done, everyone loves a nose into other peoples boudoirs, right?!
The White Company sent me the 'sleep' cushion for review, but all views/words are my own and I was under no obligation to link to their website, but chose to because I love their products.