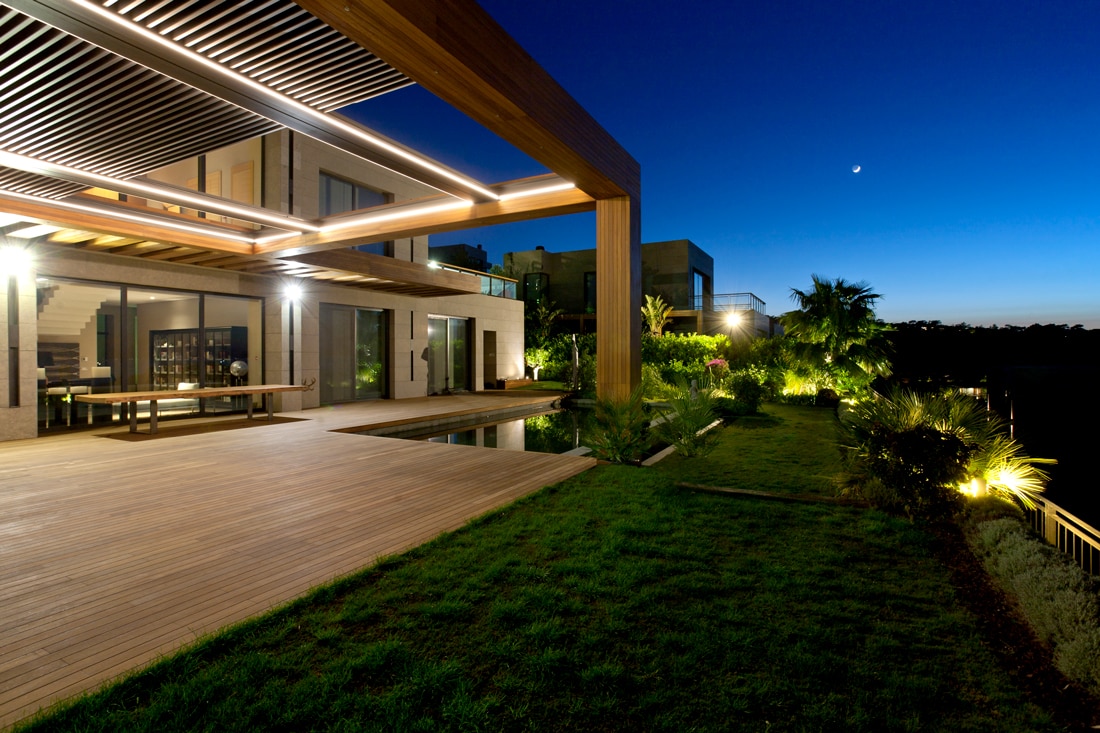 Sunny days are my favourite – spending time outside with the kids, barbecuing in the garden, enjoying home-made fruit-flavoured ice lollies and perhaps a cocktail or two… what else do you need? Probably good weather for most of the year, I guess. Unfortunately, that's out of our control, right?
Actually, there might a solution for spending more time outdoors no matter the weather, a retractable roof.  Retractable roof manufacturer Designer Shade Solutions has created a modern-styled pergola which features a retractable roof that gives you the flexibility to open or close, depending on the weather, and I love that idea.
I've always thought that traditional pergolas looked beautiful and elegant in any garden but the fact that it is an open structure makes it simply not functional in the changing British weather. I wanted something that gave me some shade protection whilst still being able to enjoy the sunny weather and at the same time, I also wanted something that could give me protection against rain and wind so my family and I could enjoy the outdoors, no matter the weather. I know, I know …. wanting and needing are two very different things, but when I found out about these modern pergolas, my dream could come true. And if you are like me, your dream can also come true!
This article on Lylia Rose also adds that this type of retractable roofs can be used as an addition to your current space or as a standalone structure in your garden space to create the perfect outdoor/indoor retreat by combining this structure with side glass screens, heating and lighting.
Victoria Sully, the name behind Lylia Rose, has the same opinion as me when it comes to these retractable roofs. She mentioned how it has been a challenge of theirs (her and her husband) in spring to create an outdoor living space that is perfect to use not only in good weather but in bad weather too. As a solution, they created a covered veranda, not knowing that retractable roofs could be a solution. Now, she comments that they will definitely be eyeing these up a much more practical solution for the roof of their garden veranda.
This article was written by lead copywriter at AD Lab, Magento eCommerce website design agency in London.