So, you've been thinking about renovating your spare room and transforming it into a family games room for everyone to enjoy? That's a great idea and now it's the right time to start.
A games room is a great way to spend some quality time with your loved ones, plus a little bit of healthy competition never hurt anyone! To help you create the perfect games room, I've put together some ideas and tips below.
Planning is key.
Before you start moving furniture around and painting walls, start by brainstorming some ideas and writing down your favourite patterns, colours, games that you'd like to include in the room. This article on Mummy Fever also adds that it is important to "ask your kids and partner about their ideas too, after all, it's a place for all of you to enjoy."
Think about the games.
The games are what it is all about. From board games to games consoles and traditional games, the choices are endless. Snooker table manufacturer Hamilton Billiards believes that a snooker table is the perfect centrepiece of any games room and I think so too! Snooker improves concentration and focus and as many other traditional games brought me many good memories growing up.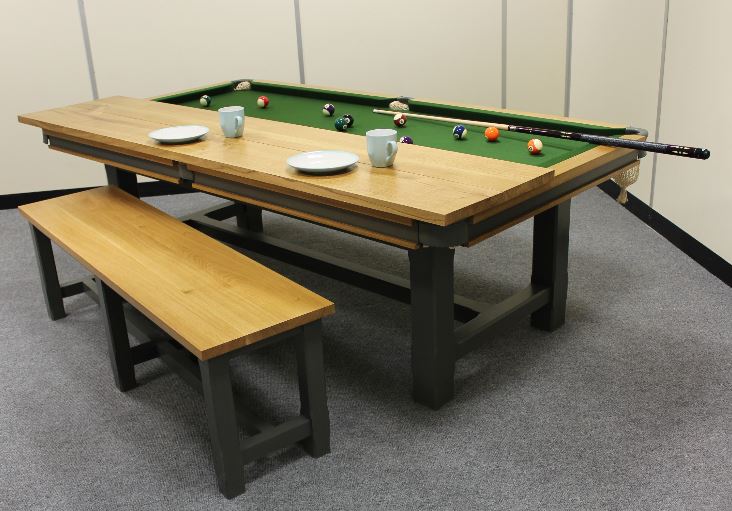 Maximise your room.
Handy Squad, handyman in London, published an article on how to make your small room look bigger and their tips can be very useful for anyone struggling to imagine their small room as a games room – it can be done! They recommend being ruthless at decluttering the room, using multi-functional furniture and using light and colour to give the illusion of a bigger space.
Decoration time.
Once you've chosen the games, furniture, lighting and accessories, it's time to give the room a new colour and start putting everything together. Then, it's time to see who's the most competitive person in your family!
What else would you do to create the perfect family games room?
This article was written by Carolina Neves, lead copywriter at Magento ecommerce website design agency in London AD Lab.