With autumn just about upon us, many of us will be looking at ways to make our homes a little cosier for the cooler months. Where better to start than in the bedroom? There's plenty of great resources about bedroom decor on the internet that are giving us all plenty of ways to add a touch of homely charm to our bedrooms. So, here's a look at how we can bring our bedrooms up to date…
White simplicity
There's no better way to make a small bedroom feel much bigger than by using plenty of white in everything from the walls to the soft furnishings on the bed. It's a minimal look that's been pioneered by those stylish Scandinavians, and it is incredibly simple to implement.
Expose the Brick (easily)
Having an all white bedroom might be up your street, but some people love different texture in their bedroom too. A tiled brick wall is a lot easier to install that you'd think and there are a lot of different colour options too. They're light weight and far easier to install than regular bricks – and of course they're a lot thinner so won't eat into the space in your room! UK Feature Walls stock a huge range of brick slips to choose from.
Wooden charm
Another fashionable look that's proving endlessly popular in 2017 is one that uses plenty of wood. Whether it's turning your home into a Highlands cabin for winter, or striving for a touch of Scandinavian chic, there's nothing like some pine and oak for adding warmth and homeliness to your bedroom. Whether it's a shabby chic wooden bedside cabinet, or even a nice antique dresser, using wood in the bedroom is a perfect way to bring some 'hygge' to your home.
Metallic style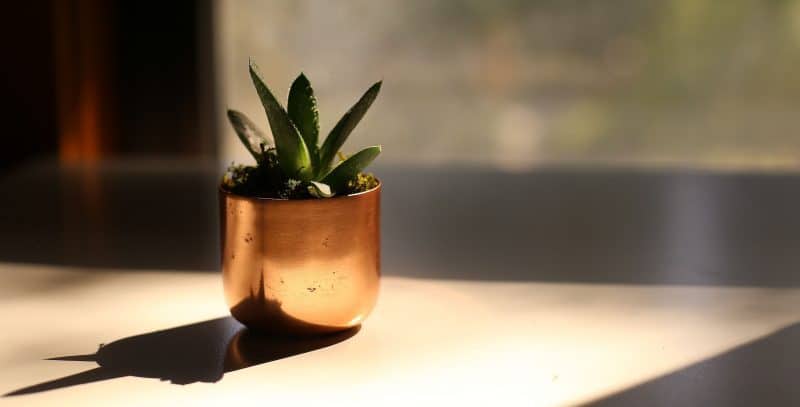 And finally, if all of the whites and wooden themes are proving to be a little too safe, then why not think about incorporating some of the bold metallic themes that have been a big hit in design in 2017? Copper has been one of the defining metallic options in the past few years, but it looks like everything from bronze to brass is starting to gain a foothold in our bedrooms too. A vertical floor to ceiling radiator, or perhaps a more traditional looking column radiator from trade radiators would fit the decor better? Either way painting a radiator in a metallic hue is a great way to add interest to the room and make something that can be a bit boring much more exciting!
Again, the key to implementing this look is to contrast it with plenty of comforting textures and warming colours. So that if you've just got a new wrought iron bed frame, you can still have a cosy bedroom that's all the more inviting for the arrival of the cooler months.