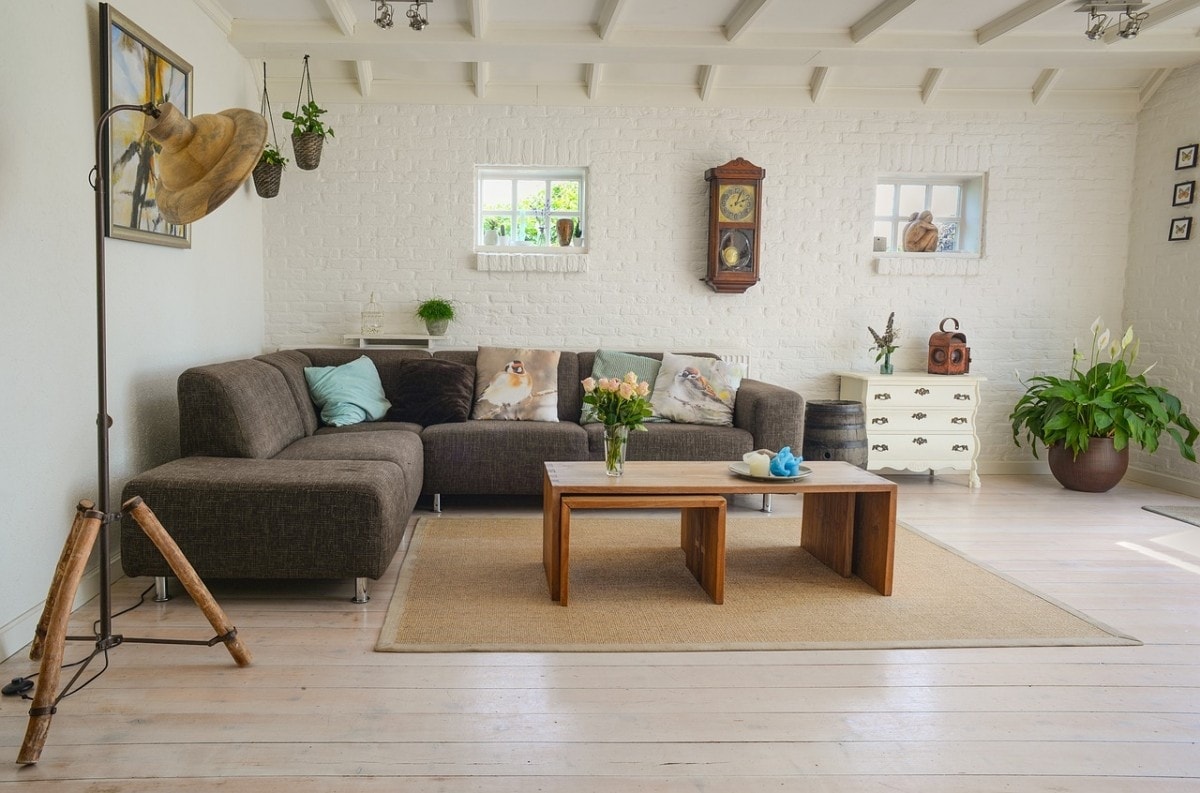 With Summer now here, we're all likely to be basking in the wave of optimism the warmer weather brings with it.  Whilst now is a great time to be focused on your garden and conservatory in order to prepare for all those exciting garden parties, water fights, picnics, and even cuddling up under under the night sky to watch the stars on a hot night when it's simply too hot to remain indoors. However, whilst a lot of the focus is now on al fresco living, many of us will feel similarly inspired to brighten up our interiors for summer in order to keep a congruent flow of energy throughout our home. Here are three ways you can freshen up your interior this summer:
PASTEL COLOURS
If you're wanting to brighten up your home this summer, there's no better way than to reach for your paintbrush and paint the walls a different colour.  This season, pastel shades of gelato inspired colours are very much on trend so expect to see a lot of ice cream themes in regard to new paints hitting the shelves this season. Now, picking out your favourite paint colour is a lot like picking your favourite ice cream or gelato flavour, in the sense that you often want more than one scoop, as otherwise, it can get a bit boring – yet this flavour combination must be complementary rather than provide so much contrast it clashes and becomes in-congruent.  
The great news, this season, is that the trend is to utilise a palette of colours rather than just one means you can select your favourite colour combinations just like you can select your favourite gelato, on the condition the colours compliment each other rather than clash.
POPS OF COLOUR
At the moment, big bright bold pops of colour are a common favourite.  For instance, you could utilise a deep indigo bedspread (indigo being of the most fashionable colours at the moment) which could then be set against a light pastel wall, or you could utilise bright ready made curtains to inject some vibrancy into the room.
You'll want to ensure the contrast compliments as opposed to clashes with the other colours in your home, yet with some careful consideration, these bold injections of bright colours can be a great way to add vibrancy and aliveness to your home.
FOLIAGE
Indoor plants are very much on trend at the moment; particularly in terms of leafy plants with deep green foliage.  In addition to brightening up your interiors, there are a number of health benefits associated with bringing the garden indoors, as plants help purify the air as well as adding moisture to the air which is particularly important if there's anyone in your family that suffers with respiratory conditions such as asthma.
From an interior design perspective one of the main reasons for this trend in bringing in plants with dark green leafy foliage is to provide contrast, and an injection of colour, to complement the subtle hues of pastel coloured walls.