I'm pretty pleased that last weeks few days of warm sunshine were a bit of a blip and that we're back to the normal late winter weather of showers and overcast skies because it feels right for this time of year! As a family we get out and about whatever the weather, pretty much because if we waited for warm dry weather we'd be stuck inside a lot of the year! We've recently been sent some fantastic outdoor clothing from Lighthouse to put to test on our outdoor adventures too, so we're even more prepared for the drizzle and wetness forecast to come our way! Of course the day we headed out with the camera was bright and sunny but ce la vie! There's also a giveaway for £100 to spend at Lighthouse at the end of the post.
I am always so glad when it's time to pack away thick winter coats in exchange for lighter jackets – it always feels so much nicer to grab a jacket and go, and know that if does get warm you can just roll it up and pop it in your bag! A jacket that keeps the chill away and keeps you dry when it inevitably rains on the school run is a vital part of my wardrobe and the new waterproof Emily Parka is the perfect solution.  It has a dipped rear hem with poppers at the back, an adjustable waist for a flattering fit, sleeves that roll up and an adjustable hood! The amount of 'rain coats' I've looked at that don't have an adjustable hood is silly, it will just blow off with the slightest gust! But not this one, the rainy weather at the end of this week has definitely let me put that to the test!
I also love the amount of pockets the raincoat has, two outside zipped pockets, plus an inside zipped pocket in the lapel, then a handy phone pocket too, which fits my s8+ phone in easily! As for the design I love the simplicity of the block colours that this jacket comes in with the contrasting pinstripe lining, including the hood and sleeves, so that you can see it when you have the sleeves pinned back with the popper.  It's also available in a light grey and a dusky pink as well as the teal colour I chose, with the Lighthouse logo subtly placed on the chest and at the bottom hem. I'm a standard size fourteen, and the jacket is definitely true to size – loose enough to wear a jumper underneath if you need to though.
I was also sent the gorgeous navy printed Riviera scarf which goes so well with the jacket I think! I'm a huge fan of flowy scarves and always think an outfit looks much more 'finished' with one than without. As well as keeping the chilly weather at bay I think they are great for distracting away from my mum tum too!
I let Athena choose the jacket she liked the best, as she's starting to get a lot more vocal about her dress sense, but she knew which colour coat I had picked and wanted to match! Her coat is the Olivia Jacket in Seashell print, a gorgeous turquoise with hand drawn fish and sea creatures printed all over. It has a bright zip and poppers on the pockets (which are deep enough for Athena to fill with pebbles as I've found it) and a lovely soft jersey lining including the hood.
Little Lighthouse sizing is is 3/4, 5/6, 7/8 etc but there is a clear sizing guide so I measured Athenas height before deciding to go for age 7/8 for her even though she's only a (tall!) 5, and the sleeves are a little long but it fits really well with plenty of growing room. This coat is waterproof to 3000mm and is windproof too.
Despite my urging Arlo decided that he wanted a new hoodie rather than a rain coat like us, and when he spotted the Whale print on this one there was no changing his mind! It has two front pockets (which also ended up collecting pebbles on our last day out – these two love to pick up shiny stones!) and a really cosy hood for him to snuggle into. Arlo has a thing about hoods and loves to wear them up when he's relaxing, either at home or in the car, I think it helps him block sounds out a bit and switch off, which I am all for as this kid is always on the go! The cuffs and hood lining are in a contrasting blue, and there is also a green version with a nautical striped lining and some more long sleeved tops with a fishy theme too!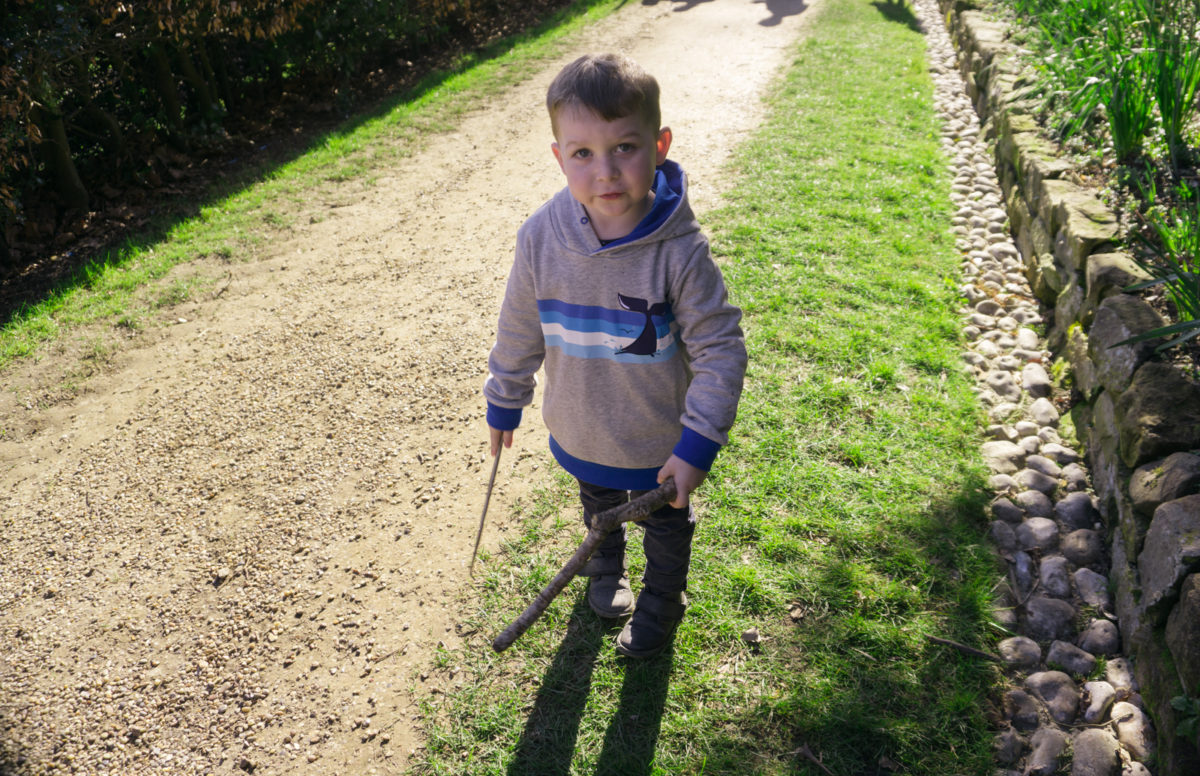 As you can see my little explorers headed off on their adventure collecting rocks, making marks in the mud with their sticks and having a really lovely time! I'm not too fussed about things getting dirty anyway, but everything is machine washable. The hoodie has been washed and come up looking like new, but I've not had to wash the rain coats yet. When I do I'll be using Nikwax on them so the waterproof fabric isn't affected (like you would have to for any raincoat) and we always have a stock of this for Sam to use on his Snowboarding gear!
As well as outdoor clothing Lighthouse do a really nice range of everyday clothes for both adults and children. Simple styles with fun colours and patterns made from great quality materials.
If you fancy a chance to win £100 to spend at Lighthouse then enter using the from below, good luck!
Win £100 to spend on Lighthouse Clothing

T&Cs:
One winner will be picked from all correct entries at random, and has 14 days to respond to the winning notification, after this another winner will be drawn.
The winner will be able to order £100 from the Lighthouse clothing website.
Winners must be based in the Uk, be 18+ and not affiliated with Scrapbook Blog or Lighthouse Clothing.
Giveaway ends Sunday 17/3/19 at midnight.