Another month has hurtled by but it's been a good one for us, lots of time together for various reasons and some memories made. We took our family photos in the rapeseed field behind Granny's house and in fact Digby (which is what the kids call her!) took the photos for us! We were on a dog walk trying to wear both the dog and the kids out and I think it worked! These were taken at the start of the walk when they were a lot less whingy, but we saw some Donkeys and some nice flowers so they didn't hate strolling around the countryside as much as I'm making out of course!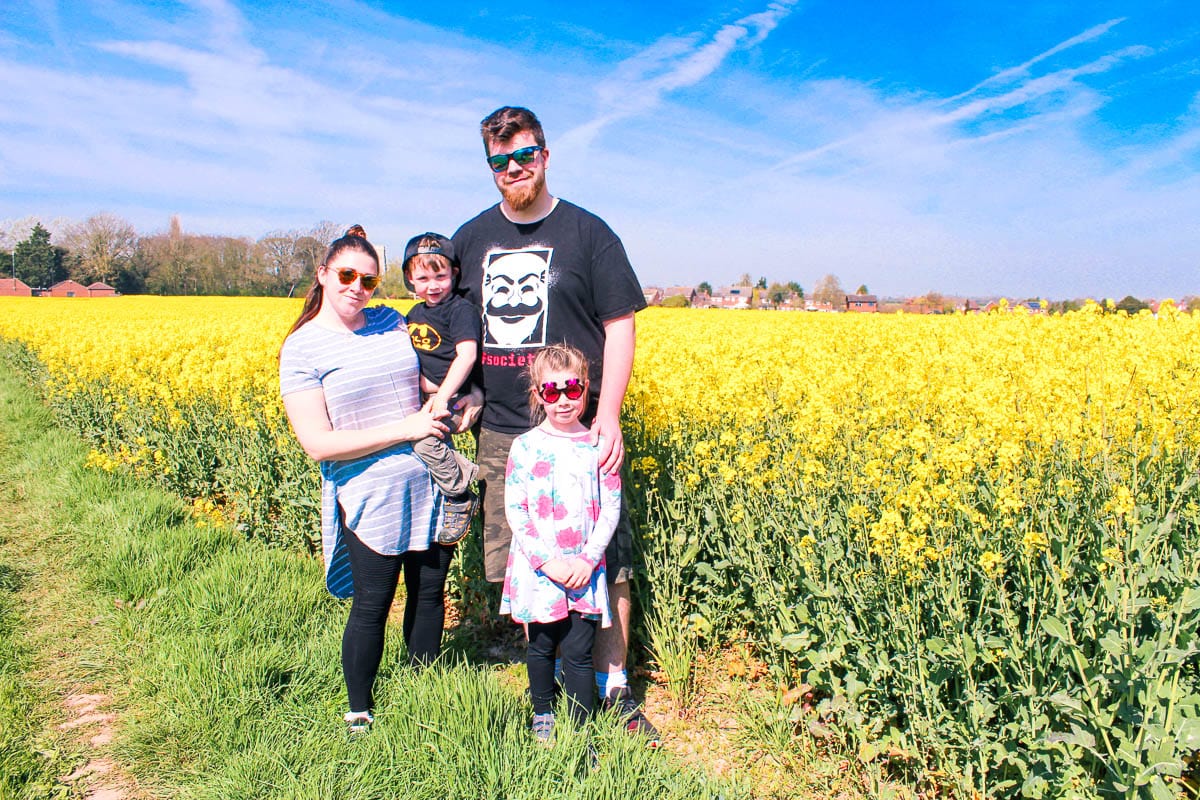 Every few months I try and print out our family photos, and the 'Athena and Arlo' photos I take each month too, but I've not done it so far this year but am so conscious that I don't have a 'house style' for our photos. I edit each months different depending on my mood, the location, what takes my fancy at the time. I've been worrying that this is an 'issue' when really I know it is a complete non issue… who else but me would even care what 'style' the photos I capture, edit and share are in? Probably nobody! But this month are so modern looking and comic-y because I thought they suited the bright background they really do stand out from the others… but I've told myself it doesn't matter
This month Sam has been offered a new job, which he starts next month. I have a few new clients in work which are keeping me very busy meaning that I'm up writing this at 6am because otherwise it won't get published… and why it's such a non-detailed post of our activities and current loves as I need to crack on with other things before the kids wake up!
Athena and Arlo are still their happy little selves, they had a wonderful Easter break but both seem to be happy to be in the routine of school/preschool and clubs and seeing all their friends again. The countdown is on to Arlo starting school in September and he has a place at the same school as Athena which is great, the main issue is now after-school care as we'll both need to be working more! Swings and roundabouts eh!
Hoping everyone had a lovely Easter break too!