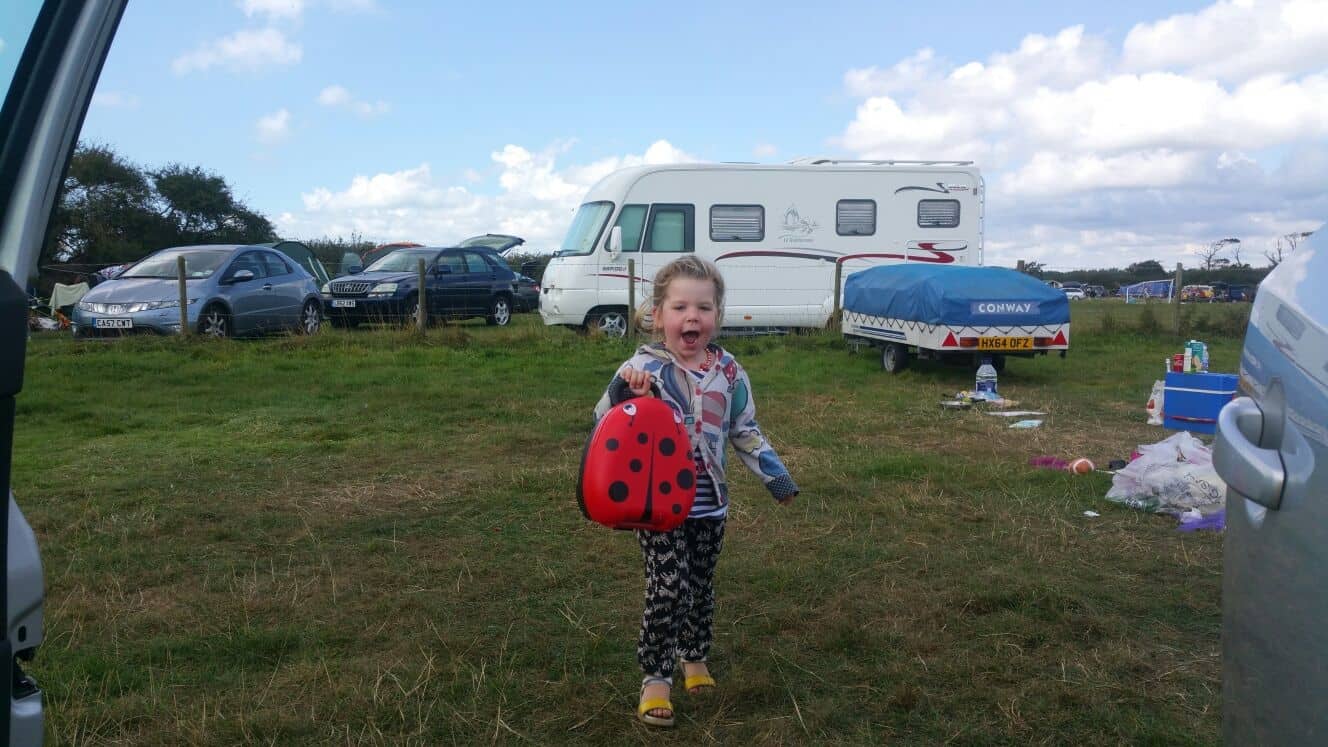 Athena is now fully potty trained, and has had very few accidents since she's been using the loo but we are about to go on a road trip for a week, and will be exploring various parts of the country before we head up to the Lake District, where we have some long walks planned and some fun days out. The last thing I want to do is set Athena back by putting her in a situation where she can't get to a loo in time so a portable potty is the answer! She refuses to go outside in the great outdoors, even if I hold her behind a well concealed bush, and also has a big reluctance to use some public loos; ones with horrible thin loo seats make her do an about turn, maybe she thinks she will fall in? Either way having a potty with us that she is comfortable using is a godsend and we've been keeping the My Travel Potty in the car with us for the last couple of weeks as it is perfect for taking on our family days out where we head off into the woods for a ramble!
It had the ultimate test on a recent camping trip, because nobody wants to be trekking across the campsite in the dark with a head torch on to a distinctly grotty campsite loo at 9pm! Or at 6am when she wakes up for that matter! Having the My Carry Potty with us meant we could just leave it in the porch of our tent for Athena to use whenever she needed and then whichever of us was next going to the main toilets could take it with us and empty it. Despite what was in it once sealed we had no leaks whatsoever. The seal is really strong, it actually takes a bit of strength to open but closes with a soft push, which I think it pretty clever! I wiped it out after emptying each time and then cleaned with a sanitising spray when we got home, and I reckon it will still be in great condition for when Arlo starts the toilet journey! I'm still dreading the first 'wee in the car' accident but so far so good, though I know you can get washable seat pads to help protect the seat and your car interior, click here for more ideas.
It's designed to be light and easy to carry and Athena was perfectly happy to cart it about! There are a few different animal designs plus a plain yellow and prices start from 19.99. You can find the full range from My Carry Potty on Cheeky Rascals, who were my awesome Britmums Live sponsor in 2015, and you can read more about them and the products they stock in my post here.
We were sent a potty for the purpose of this review. All words and opinions are my own.