The weekend before last we packed our camping gear and drove off to Rye on Friday one Sam had finished work. The Monday before we'd decided we should make the most of Sam having a weekend off work, plus it was Fathers Day that Sunday! We roped in our friends to come with us and met them half way there to head off together.
Sam had found a reasonably priced campsite (it was just under £100 for two pitches for two nights) on Pitchup, called the Hare and Hounds. We arrived at about 6pm, and started to pitch up, whilst the kids got busy kicking a football around and getting used to the place. The tents are pitched around the edges of a field with an area in the middle perfect for games, plus it had a goal there too.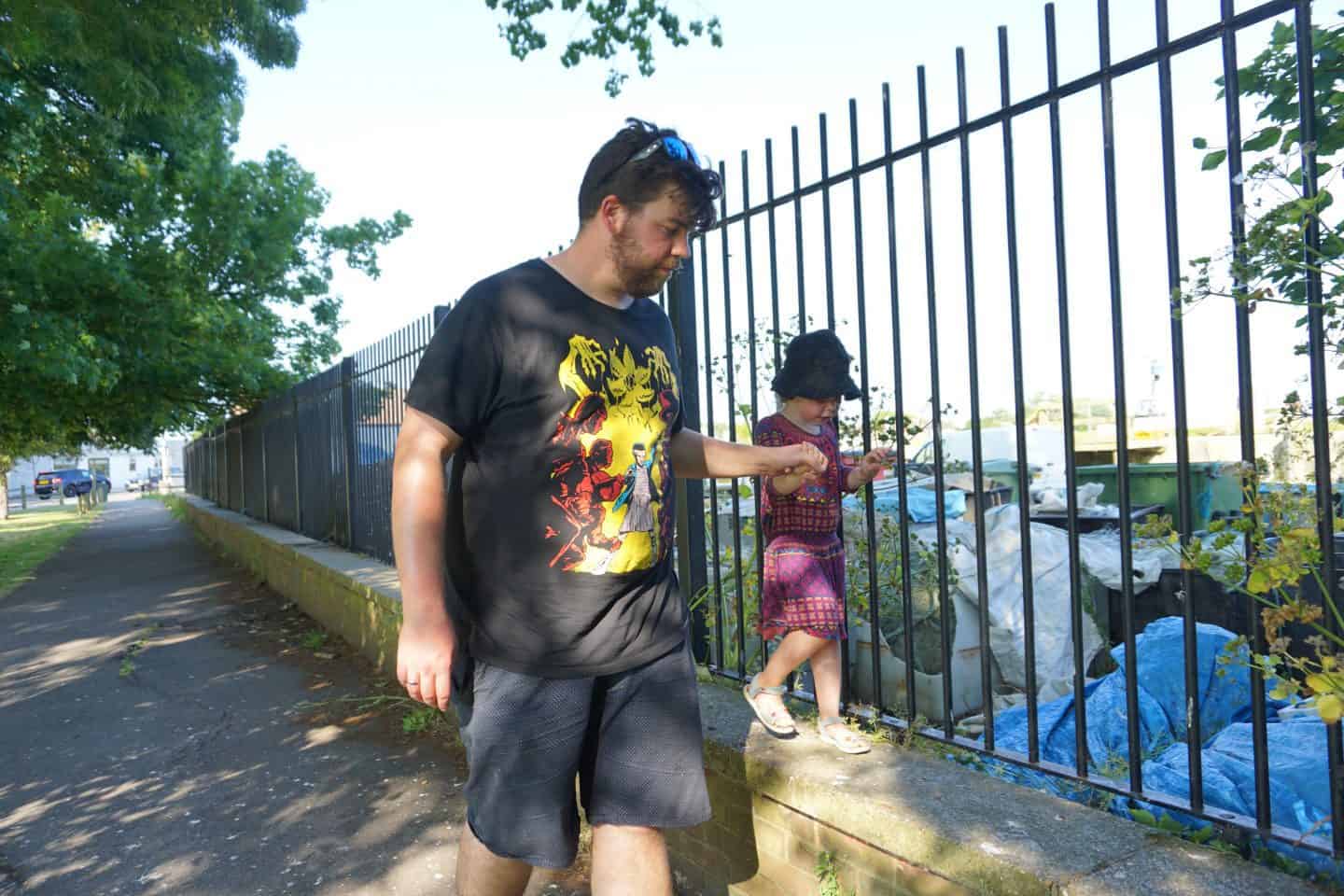 There was a washing up area, four showers and toilets and a secure car park, so no roughing it required! It was a quiet location, apart from the second night when there was a little music festival up the road, but actually, it was quite nice listening to the music floating over the campsite and the fireworks were fun to watch too! There was also a little shop on site selling hot drinks, bacon and eggs and other bits you might need, though I think it was only open in the mornings. Being the hottest weekend of the year so far meant that the tent heated up really early in the morning, waking me up and sending me bursting out into the fresh air as I felt like I might suffocate, but the kids slept until gone 8am, which is pretty rare for them!
On Saturday we briefly visited the town of Tenterden (because neither me of my friend had packed swimming costumes for the kids!) and it's a typical old town, all the shops along the pretty high street. We then joined the masses heading to the beach at Camber Sands. We had a dog with our group so were restricted to either end and chose the sandy end. A small tip: take as little as possible as it's quite a trek up and over the dunes from the car park/road to the actual beach, but when you get there it's worth the walk as the sand stretches out for what seems like miles. The tide was out, but thankfully there were lots of little leftover pools of water, so the girls were happy to sit and play with their buckets and spades there, though Arlo did decide to go running off out towards the sea a few times! It really made a nice change from our pebbly beaches at home though!
That evening we took a stroll around the town of Rye, which is really picturesque and reminded me a bit of Lewes. It has a Castle and lots of old shops and businesses, with the river running through it too, so nice to stroll alongside, and a small supermarket to get any essentials, which is where we got our BBQ food!
It was such a nice weekend, and there is so much more in the area we didn't explore, so we'll definitely be back in the area soon! Happy Camping!