Although Arlo has been cruising along the furniture for a few months now he's not walking on his own yet (which I am kind of pleased about as at least I know he can only go as far as the end of the sofa at the moment!) We've been using the Fisher Price Zebra Walker to help him take his first supported steps though, and to help to keep him occupied and learning whilst I manically pack up the house!
It doubles up as an educational activity centre as well as a baby walker, so for younger babies it's still really useful until they get to the cruising stage as it can be used from sitting.There are buttons to push, wheels to turn, a little book with the alphabet printed on and lots more to keep little brains busy.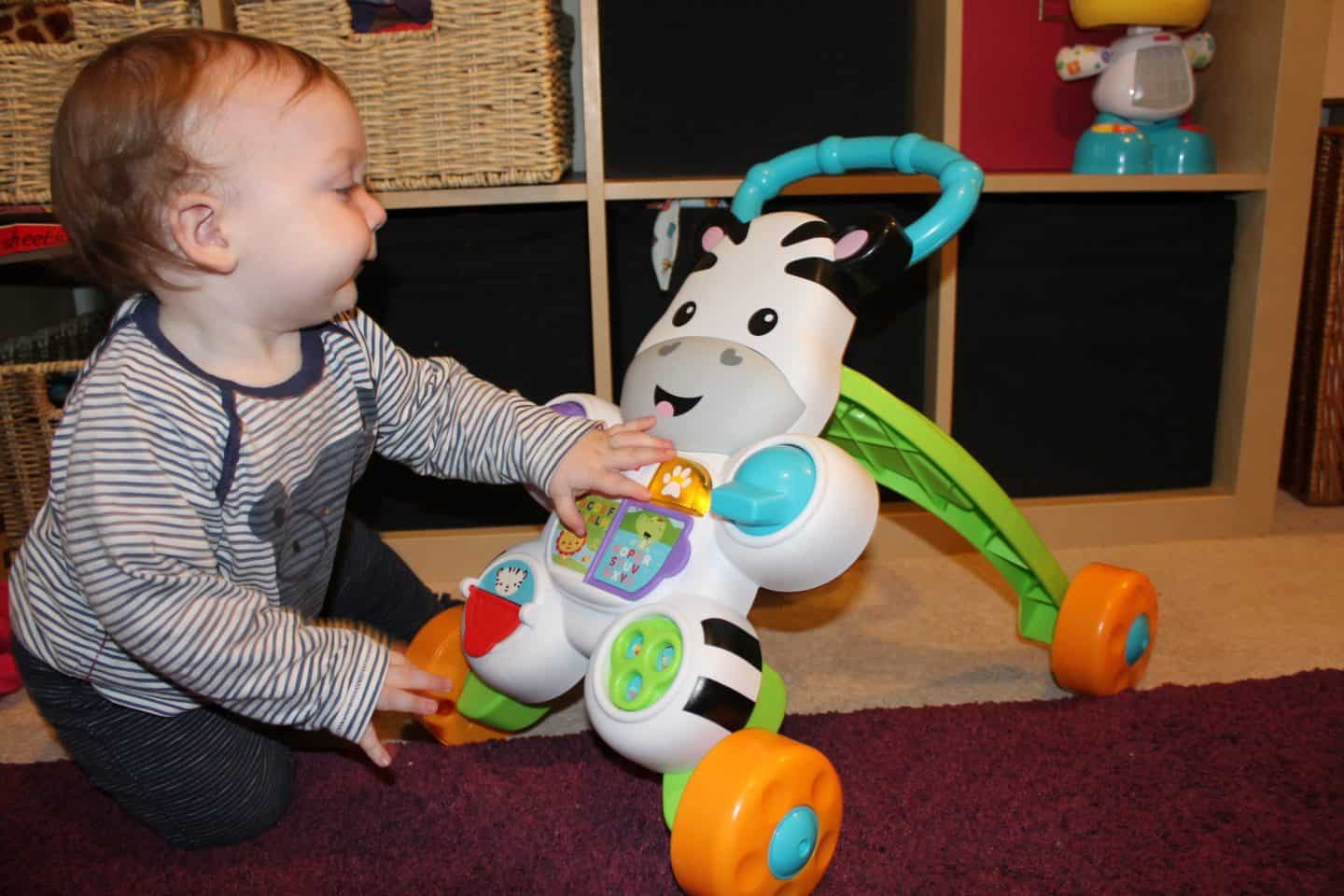 The Fisher Price Zebra Walker has the signature two volume settings, my ears thank you Fisher Price! It needed 2 AA batteries and these power the sounds and the lights too. You'll hear familiar tunes and songs teaching the alphabet and colours, and encouraging phrases.
Assembling the Walker was no problem, I did it in about 5 minutes and just needed a phillips head screwdriver. The Walker doesn't fold once assembled but is fairly light weight so can be moved easily for storage. The wheels are wide and ensure that the it can't topple over when used, and to give plenty of room for little tottering feet!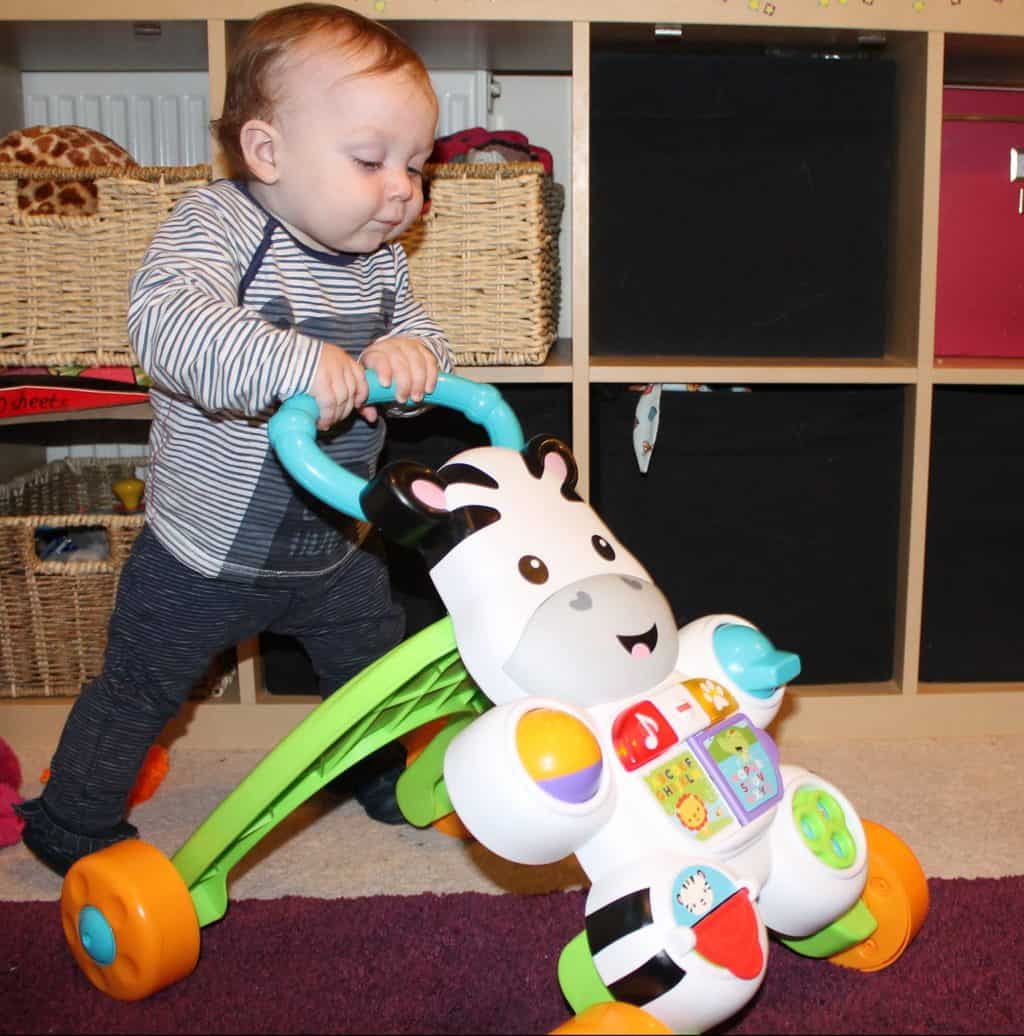 Arlo is slowly getting the hang of walking using his new toy, his feet naturally still turn inwards so hopefully with enough practise he'll learn to put his feet flat and straight forwards, then he'll really be off! It's funny comparing him and Athena when she was his age as she had been using walkers for a couple of months by this point I think!
The Fisher Price Zebra Walker retails at around £29 but is currently on offer at Argos for £23!
We were sent this walker for the purpose of this review, all words and opinions are my own.