[Items in this post are gifted for the purpose of this review]
We still have a fairly long list of things to do in our home to make it more appealing to buyers when the time comes to sell it, but a lot of the changes we want to make will obviously benefit us too for however long we live here! Our hallway had a great big tall ceiling with a lot of empty space, and for months I've wanted to get a shelf put there to store seasonal things (like winter boots and hats in summer, and sandals and and beach stuff in the winter, for example) It doesn't matter if the shelf is pretty high as we'd only need to access it on rare occasions – plus Sam is tall enough to reach it even if I'm not! So a couple of weeks ago Sam and a friend installed this wide shelf, and then posterstore.co.uk got in touch and asked if we'd like to pick some of their prints and frames to brighten up our home. It was perfect timing as I was itching to sort out the the hallway as it was pretty dark and boring; some artwork is the perfect way to bring a dull corner of any home to life
Ordering from Posterstore is easy, but you can spend ages on there as there are so many different styles and sizes of prints to browse – not a bad thing! What I found really helpful was the 'inspiration' section of the site where you can view different rooms with various styles and colour palettes. The prints are also categorised by nature, typography, maps, black and white and so many more. Once you've picked your print you can see the sized that it is available in and then also choose a frame type to fit it as you order – which makes it really easy to ensure you know the frame will fit the print when they arrive!
Prints range from 13x18cm up to 70x100cm, and frames are available in white, black and wooden coloured frames as well as gold, silver and copper. You can also choose magnetic poster hangers which make it really easy to change the artwork on your walls without the need to remove the backs of frames and so on.
The prints I chose for the hall are all fairly nature inspired, some botanical leafy prints and other more mysterious looking natural outdoor prints. As soon as we put them up the hallway looked brighter, and helps to hide the hideous artex walls that we can't replace until the roof is replaced later this year!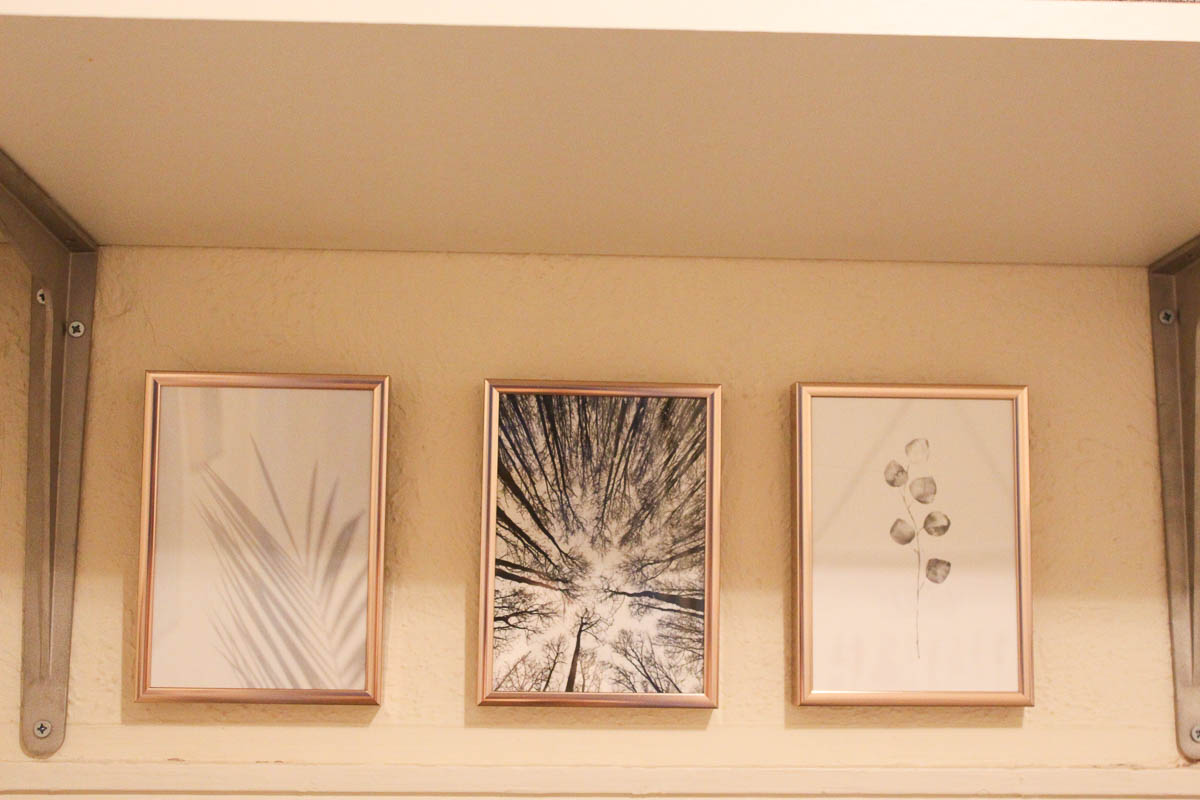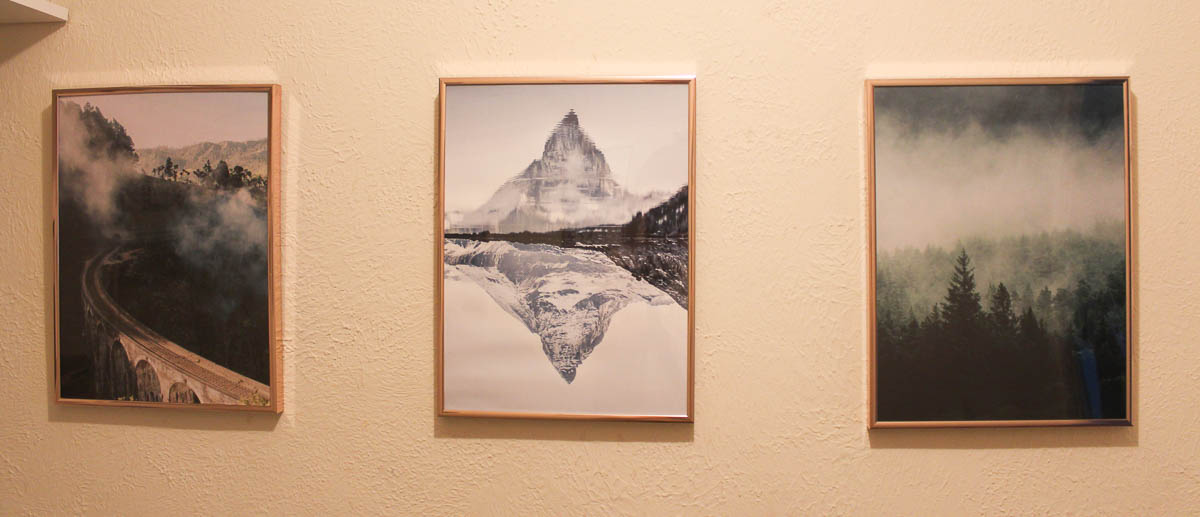 This was the hallway before… a big unused space and a lot of clutter…
Now it looks so much more welcoming, the prints really stand out, as we grouped them in trios by size, and the shelf gives us a lot of extra storage options too.
I chose copper frames for the hallway prints and white ones would stand out to much against the old walls. We also have some similar coloured frames in the living room so there is a sense of continuity as you walk through the house.
For the two prints I chose for my bedside table I picked white wooden frames, as the bedroom has white walls and mostly white furniture. I chose Frida Khalo with a glorious crown of flowers, and a smaller Monsterra leaf print purely because I liked it! I love the splash of colour they bring to the bedside table, and along with my essential oil diffuser I have a calm and uncluttered area.
Delivery is free on orders over £39, and packaging was impressively secure- each frame was in perfect condition when it arrived. If you'd like to try out posterstore.co.uk then you can use code: scrapbook30 until 10th July 2019. (excludes 'selection' prints)