The year is half over, I repeat: we are half way through the year! How did this happen? Here's what I read, listened to and watched (plus a few other things) in June.
Read
I finished five books this month, and enjoyed most of them! Trust me I'm a Junior Doctor was really insightful, and shocking in a few places. I'd read 'This is Going to Hurt' before and this was similar but not as entertaining. The Vanishing Season is the fourth in a series which was meant only to be a trilogy, and it shows as it wasn't as good as the other three!
Valencia and Valentine was recommended as similar to Eleanor Oliphant, which it sort of was, but nowhere near as page-turnery! The Dollhouse was a really nice read, lots of history of the building it was based in and and of New York in the 50's.
Watched
This month I finished Veep and Dead to Me, and Sam and I have made our way through two full seasons of Greys Anatomy – which is really addictive even if there is some terrible acting at times! We also watched the Netflix film Murder Mystery with Jennifer Aniston and Adam Sandler, and a few cameos from other stars. It was cheesy and funny and easy to watch, sometimes you need something to just 'switch off' with!
I'm currently watching The Handmaids Tale season 3 and Big Little Lies season 2 as they come out.
Heard
This can be music, a talk or podcast or even some thing funny that your child (if you have one!).
Made
Yet again almost zero on the creative front from me, I didn't even make Athena's birthday cake!
Wore
Nothing new,  I did fish out my summer clothes from the attic though so a few dresses have been making an appearance, though my legs are still pasty white! I have started getting acrylic nail extensions again recently, because although my nails grow super fast they also break really easily, but having 'nice' nails is one of the things that makes me feel a bit more put together. I am justifying the cost (£16 every 3 weeks so not major anyway) because I very rarely buy makeup or clothes or much for me at all, and not having to redo my own gel nails once a week is a glorious time saver – if they ever lasted that long! Also: sparkles.
And Lastly…
We've been spending a lot of time at the beach, and we renewed our National Trust membership this month too, so we have lots of options for days out- so hopefully the kids won't get bored stiff in the summer hols!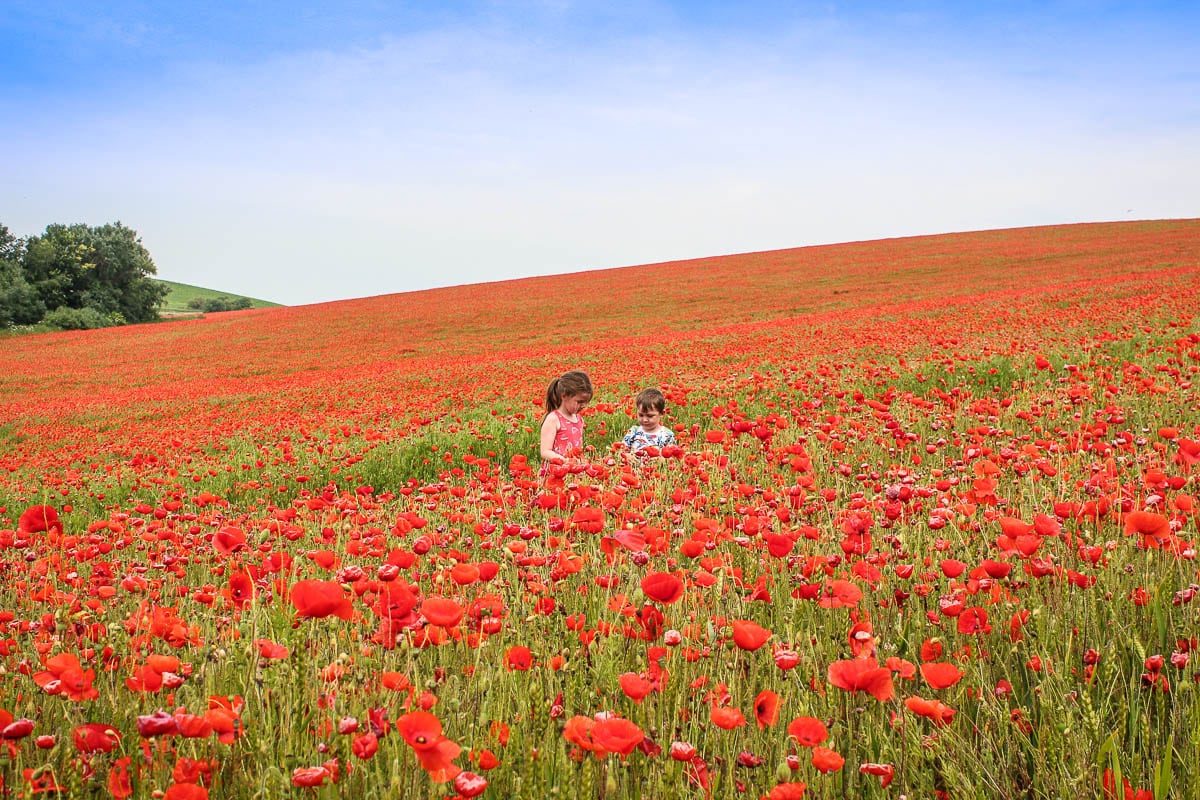 I also loved taking pictures in the poppy fields!