Are you trying to encourage the whole family to get fit? These days, kids seem to spend the majority of their time in front of a screen. Whether it's the latest smartphone, the TV, or computer; many kids today spend very little time keeping active, and encouraging them to do so can be tough!
If you want to incorporate exercise into yours and your kid's lives, the good news is there are plenty of fun, family-friendly activities you can take part in. Here, we'll look at just some of the fun ways you and the kiddos can stay fit.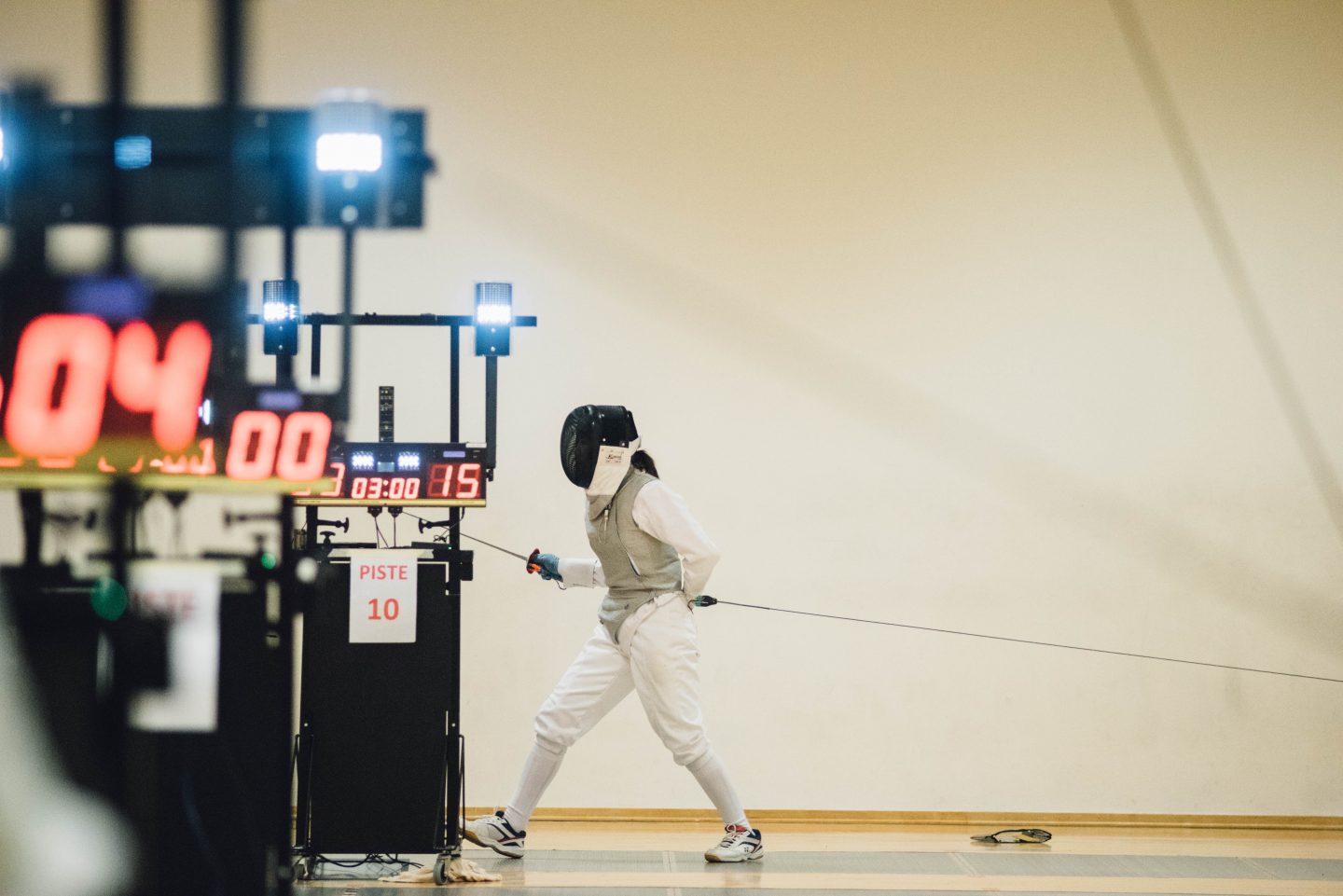 Fencing – Challenging but extremely fun!
When you think of fitness activities, fencing is something that probably doesn't even enter your radar. However, this challenging activity can be a great way for you and the kids to keep fit.
As it's basically two people jabbing at each other with swords, you wouldn't automatically associate it as a kid-friendly sport. However, fencing can be really beneficial for children. It works out the brain as well as the body, helps your kids to develop good timing and it will improve their concentration and self-control. You also get to dress up with this activity so it's great fun for everyone.
Skateboarding
When was the last time you got on a skateboard? Most commonly associated with teenagers, skateboarding is actually a great activity for all ages. It's especially great for toning up the body; especially the legs and most importantly – the kids will love it!
While it may not seem like it, skateboarding can also help you to burn a generous number of calories. Depending upon how intense the skateboarding session is, you could potentially burn over 300 calories in an hour. It's also a great stress relieving exercise, which makes it especially good for adults! Another benefit of skateboarding is you need very little to get started. Even high-quality skateboarding equipment can be really affordable if you buy from a company like Skate Hut.
Dancing
Really want to have fun? Dancing is an excellent activity that everyone is sure to enjoy. It's also one of the easiest ways to get started. You could even host your own dance parties, or disco nights. You won't just burn off a good number of calories; you'll also have plenty of laughs too! So, if you're looking for an activity that's going to help you build lots of great memories, this is definitely it.
Trampolining
Trampolines are a firm family favourite and they can be found in the garden of many homes across the UK. However, the home-based trampolines aren't necessarily the safest to use; especially for adults. So, if you're looking to seriously get fit and enjoy trampolining as a hobby, you'll want to head to a specialist centre.
Overall, there's so many unique keep-fit activities the whole family can enjoy. The above are just some ideas to give you a little inspiration.
Why not look to see what's available in your local area?