Yet another week of the holidays has flown by. The days seem longer than normal but the weeks shorter, which is a little odd right? Anyway we're entering the final full week of the summer holidays, hurrah! Last week was a fairly quiet one for us, with a lot of dull life/house admin on the to do list. We now have a fancy ladder that pulls down out of the loft so we don't need two people to get up there any more (though that means I have no excuse for not sorting it all out now) and we have also booked a new front door and a very boring valve replacement on our radiators. I also printed off monthly calendars till the end of the year with all the school dates and and holidays and so on, so feel little more prepared now! I've also been playing around with my new phone, it's a Samsung s8 plus, and it's blimming huge! Love the camera on it though!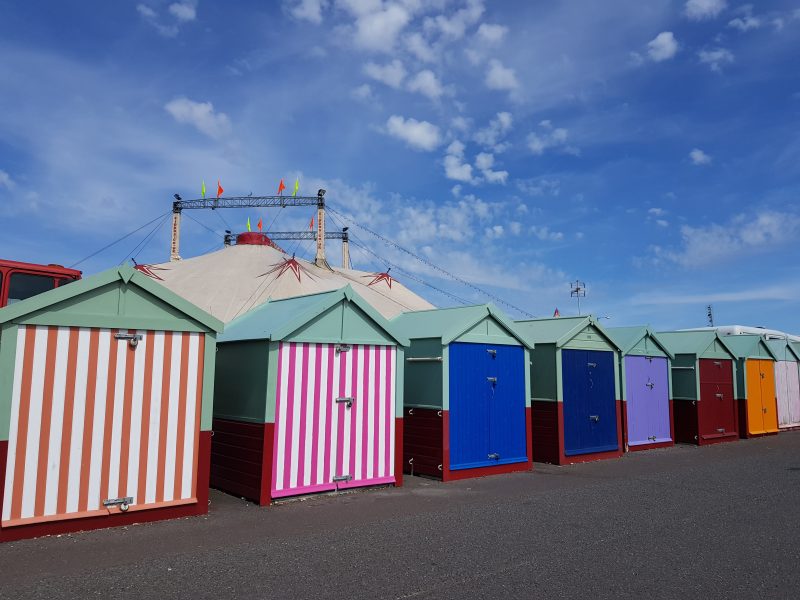 We've been to into Brighton quite a lot to meet up with people this past week too, Steph and her son D on Friday, and then we met up with friends purely by accident in McDonalds (no shame!) and spent more time at the park with them in the afternoon too. We then visited Zippos Circus on Saturday afternoon with Lyndsay and her family. It was immense. You absolutely cannot beat the atmosphere of a live circus show! The smells of the sawdust, and popcorn mingling in the air and the air buzzing with excitement… plus Zippos is the first Circus I was taken too as a child so it was extra special for me to be able to take my kids there for their first Circus experience!
I can't even begin to pick a favourite act, they were all breathtaking and awe inspiring! I've put together a little video with some clips, but I've made sure to to include all the most amazing bits as you really should go and experience it for yourselves! Jigit (meaning skillful and brave) is the perfect name for the show, with knife and fire throwing, an amazing Trapeze artist (with no net, and at one point dangling from just her heels!) plus foot juggling, regular juggling with a gazillion hoops at the same time, and some crazy contortionists! OH, and lets not forget the absolute nutters driving FIVE motorbikes around inside a large metal orb… with the lights out!
The Circus is on Hove Lawns (just next to the King Alfred centre) until September 3rd, and it really is such an amazing show! Also no 'scary' clowns, Emilio is a bit of a clown but he definitely doesn't look like one, he just looks like a goofy boy and the kids loved him! We'll definitely be back next year, though we'd quite like to see this show again as Sam was working, he feels like he missed out so hopefully we can squeeze it in again before they go!
We're not doing a whole lot with our day today, as we were at a friends house till almost 10pm last night, and despite the kids going to bed four hours past their bedtime we only got an extra hour of sleep this morning… roll on nap time!  Happy Bank Holiday weekend folks!