Autumn has finally arrived, bringing with it full justification for dressing up in snazzy knitwear and curling up with a blanket, coffee, and a great novel. If you're a homeowner, now is the opportunity to take advantage of the milder weather before winter arrives to make any necessary adjustments or additions to your heating and water supplies. If you're not sure where to begin, here's a quick checklist to cover all the essentials.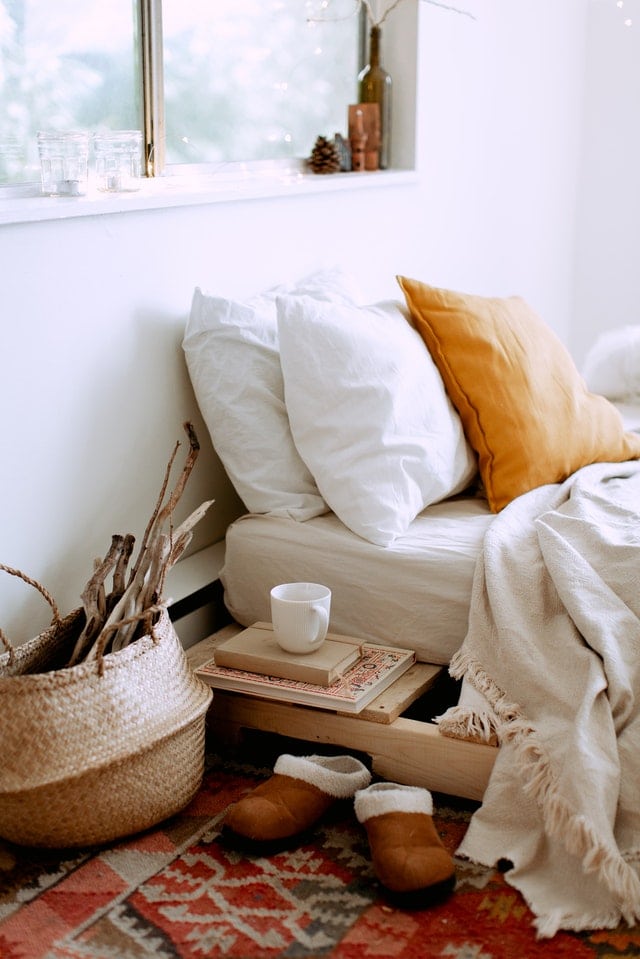 Photo by Tatiana Syrikova from Pexels
Clean-Up This Autumn
We're all accustomed to the spring cleaning tradition, but the winter season is also a good time to do a fast declutter. Spiders are looking for new homes at this time of year, so dust and vacuum any especially dusty areas to keep them out, and keep them away by putting a horse chestnut (conkers) in the corners of each room, as these naturally repel them. Clear any foliage from your gutters to avoid clogged drains, and look for any stray paper or fabric near radiators and heaters to reduce the risk of flames once your heating is turned on. You will also want to start planning a wetroom deep clean ready for any guests staying over the holiday. 
Update Your Windows And Doors
One of the best autumn home improvements is to replace or upgrade your doors and windows so your home isn't draughty during the winter. Learn about glass hardware fixings to help ensure your windows and sliding doors are properly sealed before the colder, wetter weather arrives. If you don't yet have double glazing, now is the time to get it because it will help you save money on your gas bill by retaining heat.
Install Insulation
Now that your doors and windows have been plugged, it's time to tackle the rest of your property. Many homeowners now have loft and wall cavity insulation, but if you don't, now would be the time to get it installed while the weather is still warm enough to do construction work. To keep your boiler and radiators from wasting energy, install a boiler jacket and thermal-lined window treatments, which add an extra layer and keep everything running smoothly.
Do Some Redecorating 
You can make your house look and feel extra cosy with a few minor décor changes. Small details, such as fluffy rugs and knitted blankets, can make a big difference in making your sofa look more appealing while keeping you warm and cosy. Bursts of colour can also make a big difference and make the days seem longer – choose earthy colours like red, greens, and purples to complement creams and mustard hues. If your furniture is mostly metal or plastic, add some organic freshness with some pot plants, which will also help to liven your space.
Hopefully, this post has helped you get some ideas for house projects you can start during the autumn and winter months to make your home feel cosier. Have you started any projects this year? What are you planning? Please share some of your ideas in the comments below. 
This is a collaborative post.