Whether you've just bought your first home or you're planning a large-scale project, deciding how your house remodel will look is one of the most important steps. 
If you're not sure where to begin, here are some ideas that you can use to transform your house from a humble abode into a luxurious home. 
Expand your rooms 
According to recent data,  63% of households in England are homeowners. If you fall under this bracket, then one thing you can consider is knocking down walls to expand your rooms. 
In past decades, keeping your living eating, and working areas separate was encouraged to conserve energy. However, nowadays most buyers are looking for homes with open plan spaces to give the illusion of more room. 
Although they cost more to heat due to energy prices soaring, open plan is favoured by families and couples across the country. 
If you don't want to opt for a fully open-plan layout, you can create a 'broken plan' home using half walls, pillars, or islands to zone the space and add some privacy.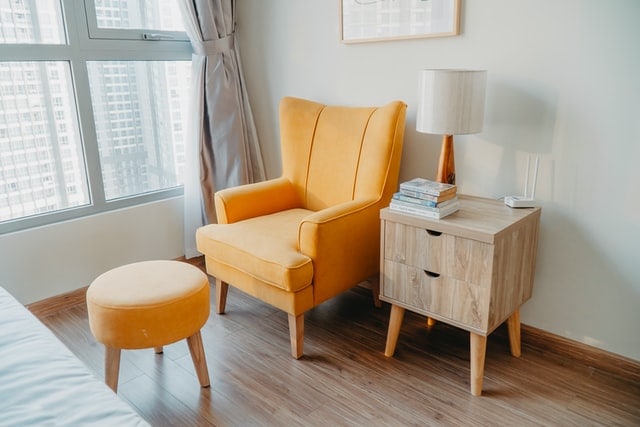 Add a pop of colour 
If your home feels clinical or dull, one way to renovate your home is by adding a splash of colour. Although you won't be expected to give pattern clashing a go (although you could), adding colour can help make your home feel warm, cosy, and exciting. 
You can add some colour to your home by:
Painting the walls or wallpapering

– If your walls are brilliantly white, now could be a great time to start experimenting with coloured feature walls to add warmth to your room. If you're feeling daring, why not experiment with mosaic-style patterns on the walls and floor?

Invest in some accessories–

Colourful lampshades can brighten up the room

, as can colourful candles, alarm clocks, plant pots, and even cushions. If you're on a budget, doing this can really transform the room in question. 

Add some artificial lighting

– Rather than sticking with spotlights, why not invest in some more lighting? By adding some softer lamps or even some fairy lights to your room, you can create an ambient glow that you'll love coming home to. 
Think about natural light 
Nobody wants to live in a cave.  If your living room feels more dark than delightful, consider investing in some more windows. Windows will brighten up your home and elevate what you already have. What's more, newer windows are more energy efficient, so can save you money in the long run! 
Final thoughts…
Knowing where to begin your home renovation can be tricky at the best of times. However, the good news is that there are a few things you can do that'll really transform your home. From changing the layout to expanding your rooms to adding colour and natural light, there's so much you can do to transform your home into one you've always dreamed of. 
Collaborative post.