On Sunday we went for a little stroll in the countryside in the direction of the poppy field that I had seen on my way into Brighton last week. The weather suddenly got really warm and muggy, so the trek up the hill to the top was a bit slower than our usual pace but the views from the top out over the sea of red and over the countryside was worth it!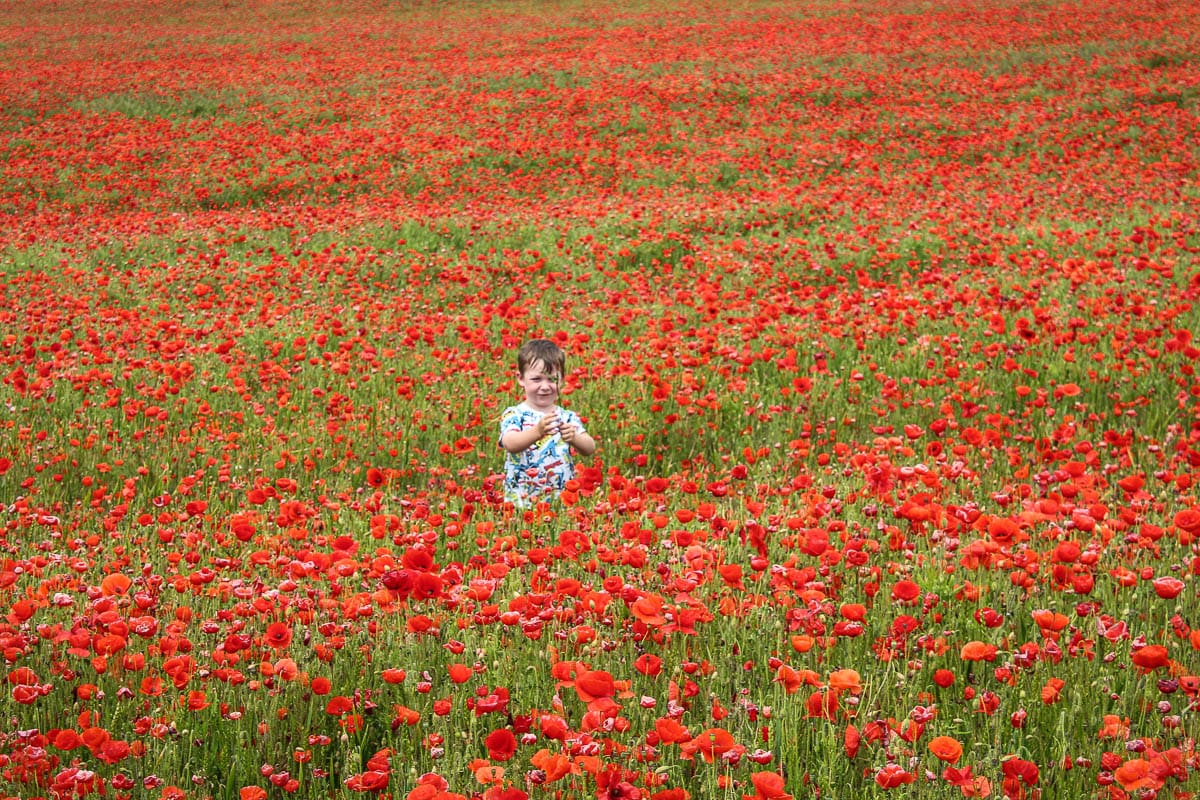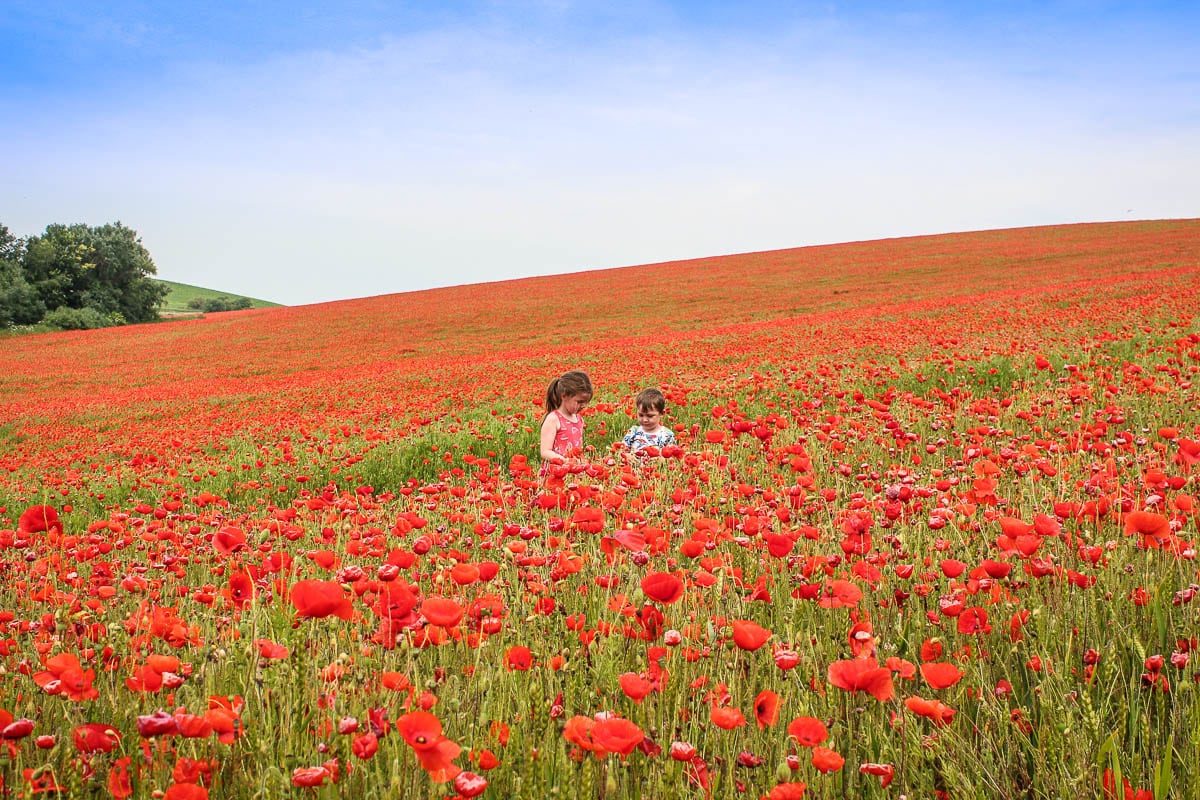 I do want to point out though the the kids only walked in the tractor tracks where the crop wasn't growing, I'm well aware of the rise of 'instagrammers trampling flowers for shots' and would never let that happen – stick to the tracks folks!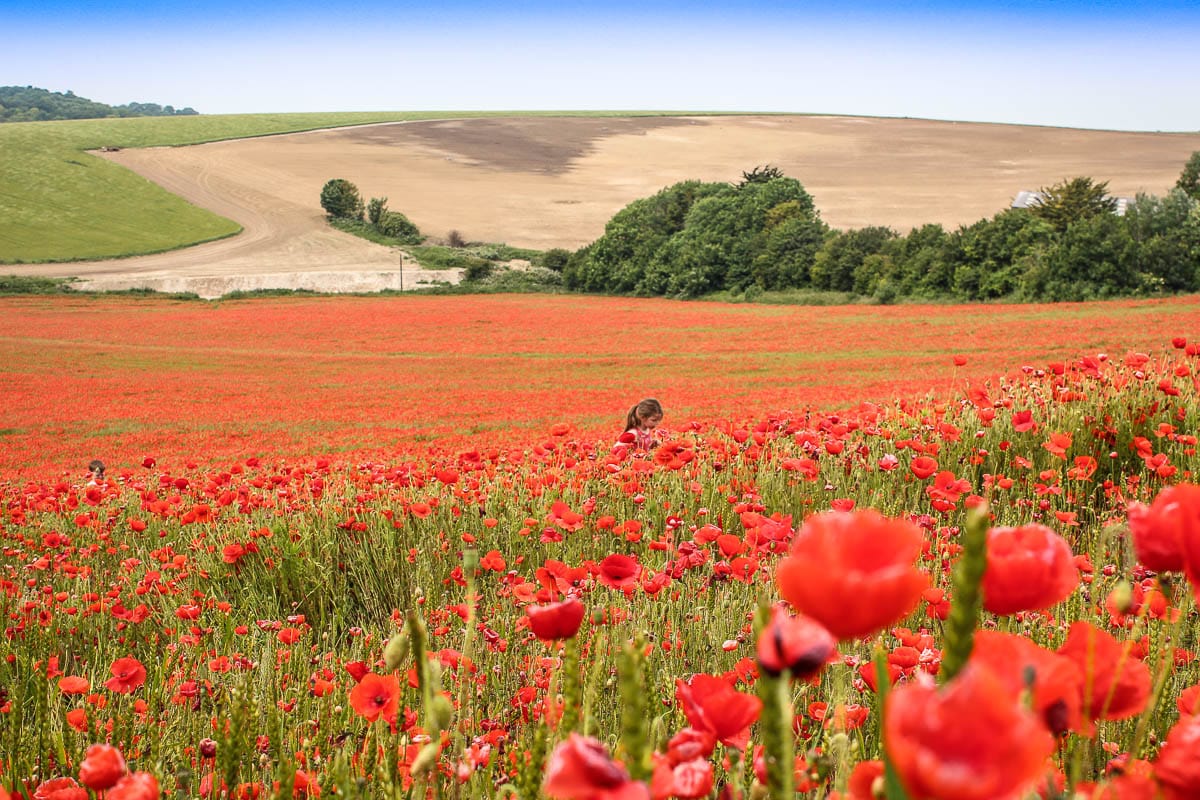 Athena also wanted to have a go taking some photos, so she took these next two!
She's really enjoying playing around with taking photos either on my phone or with my 'big camera' when I let her.  Arlo just takes a lot of pictures of his shoes when he gets his hands on a camera!
Poppies are so beautiful aren't they, even if you're not usually a fan of red like I am!