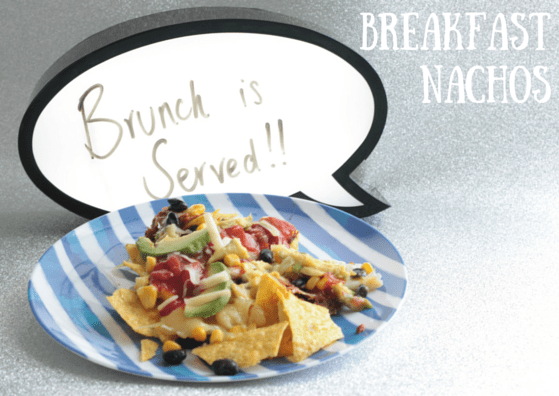 I love brunch, always have and always will.In my opinion a proper brunch should be enjoyed no earlier than ten thirty in the morning after a long lie in and a big mug of tea. Ideally with friends. Sadly since having kids I can't remember the last time I slept past half seven in the morning, so those extra three hours in bed seem like a distant dream to me. Even if I can't have the extra sleep I can definitely enjoy the awesomeness that is 'Breakfast Nachos' for brunch! I've always loved Nachos, the melted cheese, the crispy corn chips and the variety of toppings… I thought hey, lets add eggs and avocado; two traditional breakfast ingredients and call it breakfast! The great thing with Nachos is that you can add pretty much whatever you want to on top. We had had pulled pork a couple of nights ago that I'd done in the slow cooker and had some left over so that was the meat topping, but you could easily use mince beef or shredded chicken, or skip the meat completely! So for my final recipe in Arla's Choose Goodness challenge let's tuck in to Breakfast Nachos!
Breakfast Nachos
Ingredients: (serves 2 generously, double up for more!)
200g tortilla chips
150g Lactofree Cheddar Cheese, grated
a bowl full of Shredded Pork (or chicken, or chilli beef, this is a great way to use up leftovers!)
1/2 tin Black Beans
1/2 tin Sweetcorn
Salsa
Sliced ripe avocado
2 eggs
Method:
Heat your oven 190c, find a baking tray or oven proof dish and line it with baking paper for easy clean up later.
Empty your nachos into your dish, empty the meat, beans, sweetcorn on top and then sprinkle cheese liberally! Pop into the oven for 6-10 minutes.
Whilst that's cooking fry two eggs however you prefer them (I love runny yolks) and slice your avocado.
When your cheese looks perfectly melted top the nachos with salsa, avocado slices and salsa, sprinkle on a little more cheese and Enjoy!
The glory of this recipe is that you don't really need specific measurements, you can add things you prefer or take things away. I don't like jalapenos so leave them off, but I do love olives so when i'm making this when the kids aren't about I slice olives on. Sam loves pepperoni so when he makes it he adds handfuls of that, or cubed bacon too!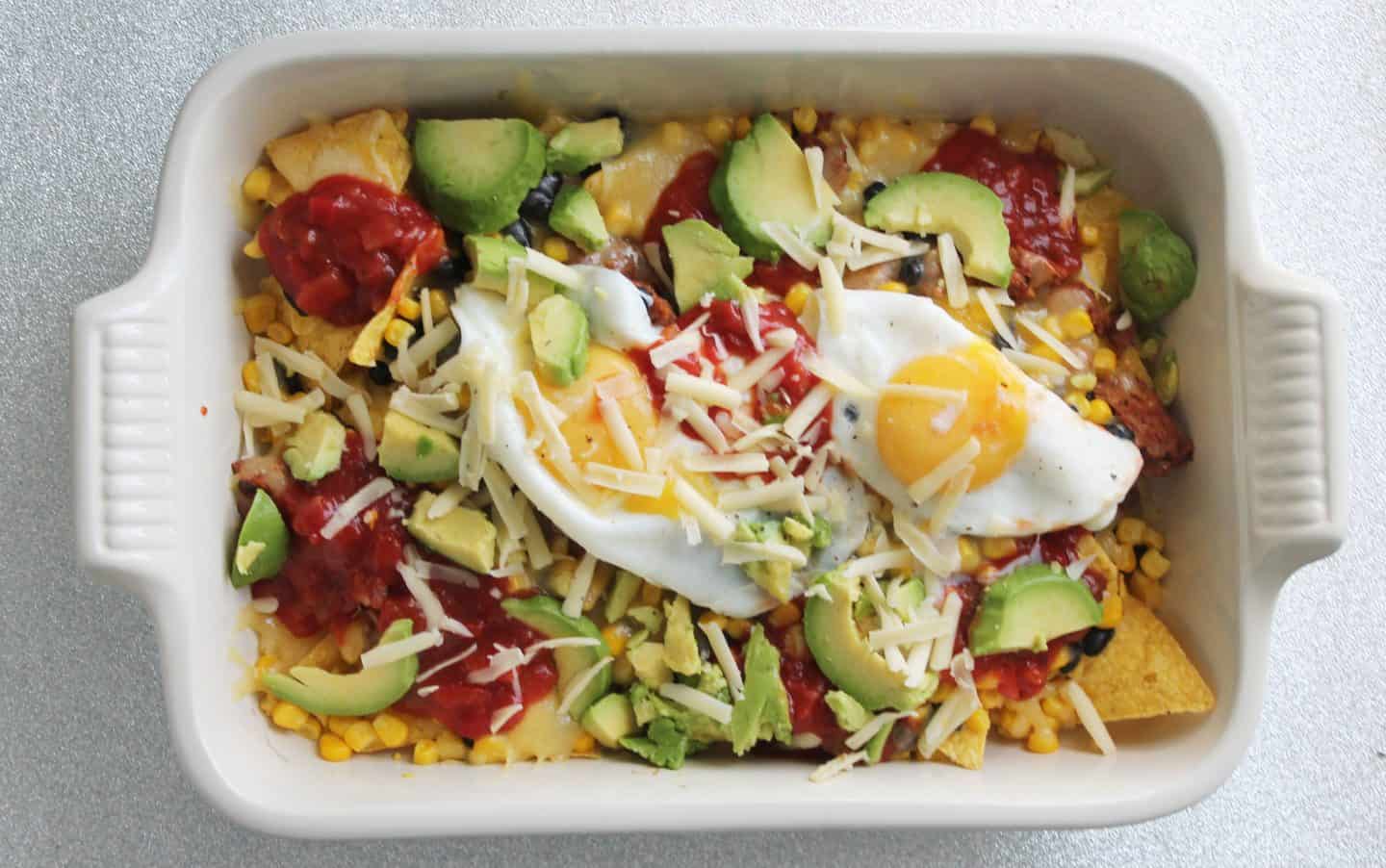 To view more of my Choose Goodness recipes with Arla click here, and you can visit their site to learn more about Arla's products and the Choose Goodness campaign.