I go though sunglasses like there's no tomorrow. They either get lost, scratched or pulled apart by the kids. Till now it's not mattered that much as they've all been cheap pairs but now I am taking much better care of a pair of new Wayfarers from RayBan. I was planning to get a new pair of sunnies to take to Israel on October so when I was asked to choose a pair from the range at Ottica RayBans seemed like a good idea! I can't get on with sunnies that have the little plastic and metal nose bits, as I spend as much time with them on my head as on my eyes, and those plastic whatsits always pull my hair! Also choosing the size of glasses was a bonus as I have quite a small head so often sunglasses are too wide for my face.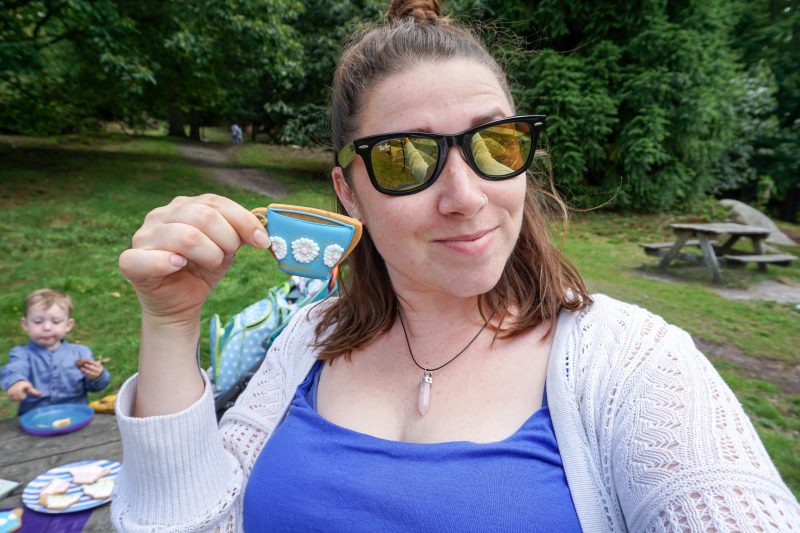 I also love the mirrored lenses, perfect for no-make up days and hiding the ever growing eye bags! There are loads of colour options to choose from, but I went for black frames with olive green arms, which match the tint of the lenses. The glasses arrived in a Ray Bans structured case with a cleaning cloth, so hopefully if I remember to always put them back in there they'll stay safe! The tinted lenses arrived inside the case, with plastic safety lenses in place, but they were easy to swap after a quick look on youtube, and so far after two full weeks of being worn daily there are no scratches or scraps on the glass at all!
I think they'll go with most outfits as they're fairly neutral in style and colour, but Ottica sell so many more styles from all sorts of brands. Many are a lot more decorative, like the ones from Jimmy Choo & Miu Miu, including some lovely glittery frames! They also stock prescription glasses and sunglasses, and the addition of prescription glasses is free with many of the brands on the site. Sams already spotted a pair of Oakley sunnies for when he inevitably loses or breaks his current pair! The Ottica website is easy to navigate, with colour and size options to choose from. You then get the choice to personalise your lenses (such as tint colour, polarisation and thickness) and add extra insurance if you think you might need it! I was impressed with how fast the glasses arrived, safely tucked up inside their official RayBan case with an extra Ottica polishing cloth!
Anyone else a Ray Ban fan?