Mums, I know that the temptation is to have as many pairs of boring and practical shoes as possible and not much else. Especially when you are running on a lack of sleep and chasing around after the little ones all the time. However, I'm here to remind you that a little balance and variety is a good thing, especially across the autumn- winter (AW) and spring summer (SS) seasons. Keep reading to find out more.
A Capsule Shoe Wardrobe
I don't know about you, but I just love the idea that you can use the capsule wardrobe concept with shoes as well as items of clothing. Basically, you pick a few key pairs that go with as many outfits as possible. Something that allows you to buy less while investing a little more in some good pairs of shoes. As well as having less clutter to tidy up around the house. It's a win, win, win, situation! Of course, for it to work properly you have to consider the style and the colour of shoe you are buying and how this fits in with the season, your lifestyle, and your clothes. See the AW and SS guides below for some help.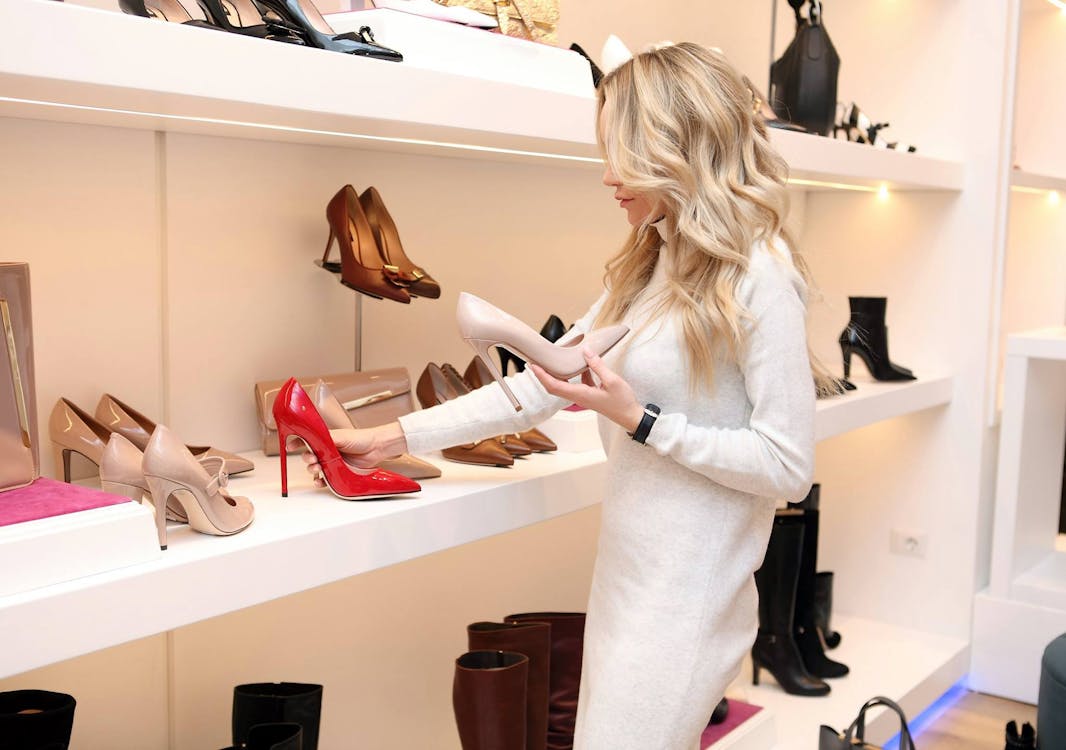 AW Season
AW's pick needs to be practical for the weather, as it's likely in the UK we will experience rain and cold, as well as sometimes even a little snow. That means your three essentials pairs will need to be flat pumps, a pair of boots (heeled or flat), and some smart trainers such as the ones Simple Footwear have on offer. "Why just these three?" you may ask. Well, you have flat pumps for dry and sunny days or days where you will be mostly inside, and smart-casual occasions like going out for lunch or attending a school fete.
Then you have some boots, perfect for keeping your feet warm, and they can be worn with leggings, and a dress for more formal occasions, or over skinny jeans for a dressed down look. Heeled boots can work well here, but if you are concerned about comfort, try compromising with a wedge boot instead. Lastly, you will need to have those all important trainers, for days when you want to look great but need to be light on your feet. Of course, they will go with jeans, trousers, skirts, and dresses making them a truly flexible addition to your shoe capsule, that will be super comfy as well.  
SS Season
The same idea goes for SS season's three picks. You can even use the same flat pumps or sneakers as one option. As they will be perfect with skirts and shorts and even boho dresses. Just ensure that they are still looking their best. Then just replace the boots with dressier sandals, wedges are invaluable here as they give you height and that bare skin look but are also stable and comfy. Lastly, add a pair of flip flops to the mix for the beach, or for truly hot days, and you should be set.  Having the perfect shoe to wear, no matter what outfit you decide on.