Arlo has always loved marble runs, first obsessing over one at a friends house so much that I ordered one to arrive the next day. Now though he's got the creme de la creme of marble runs to play with: the Space City from Hape. Not only can it be built in lots of different ways but it glows in the dark too! From an ethical point of view I love it because it's mostly made of wood, so not only will it last a lot longer but it's far more eco-friendly than ones made entirely of plastic, and hopefully we will be able to save it to pass on to future generations as it will still be in one piece after being played with loads!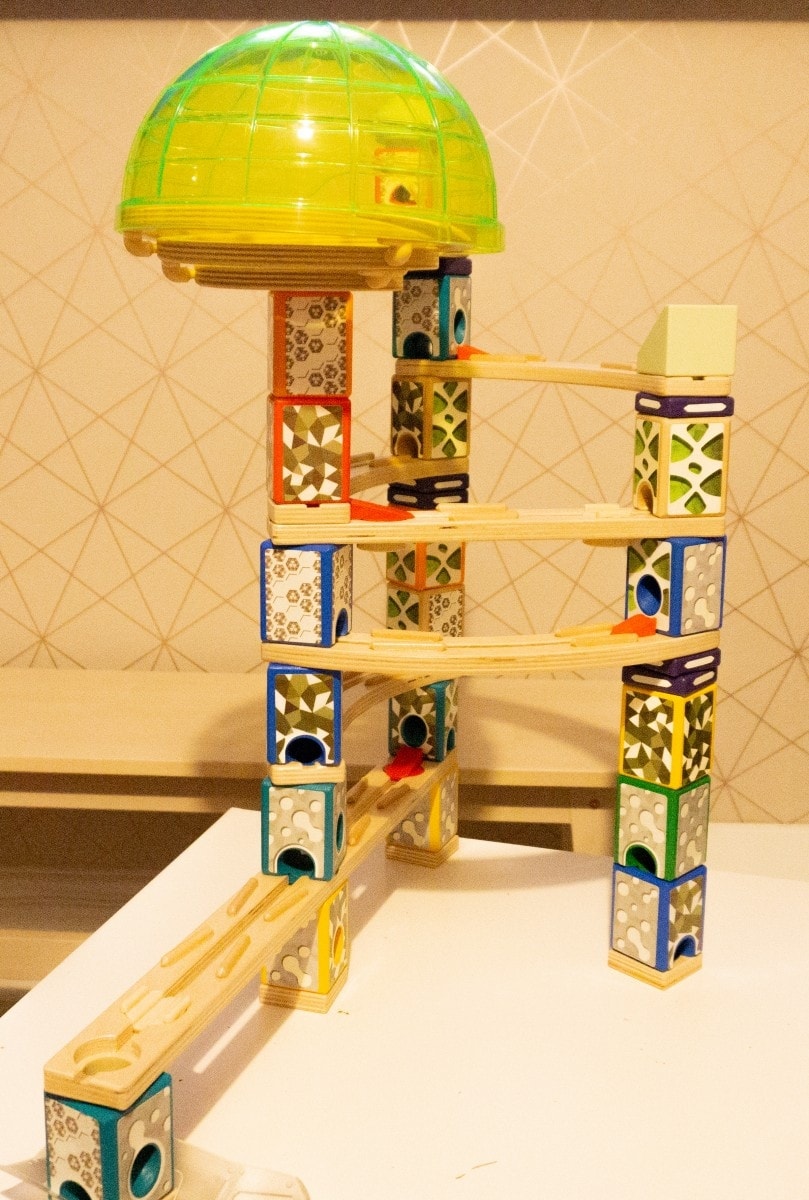 Sam and I opened the box and assembled it one evening when the kids were in bed, and I'm glad we did as it took a while to un-peel all the stickers and apply them to the blocks, the kids would have got impatient at the wait, or tried to help and stuck them on all wonky! But it is worth noting that at 5 and 3 my kids are a little below the recommended age of 6+. Sam was happy building the Space City, following the images in the instruction booklet to choose the layout he wanted.
Inside some of the blocks are switches, which cause the marbles to exit from different holes each time one passes through, then you use these and the normal blocks along with the longer pieces to create all sorts of wondrous marble runs! The fun really starts when you turn off the lights though, as the stickers are glow in the dark, and some of the marbles too! Sadly none of the photos I took showed this well at all, but you can of course play all day, not just in the dark!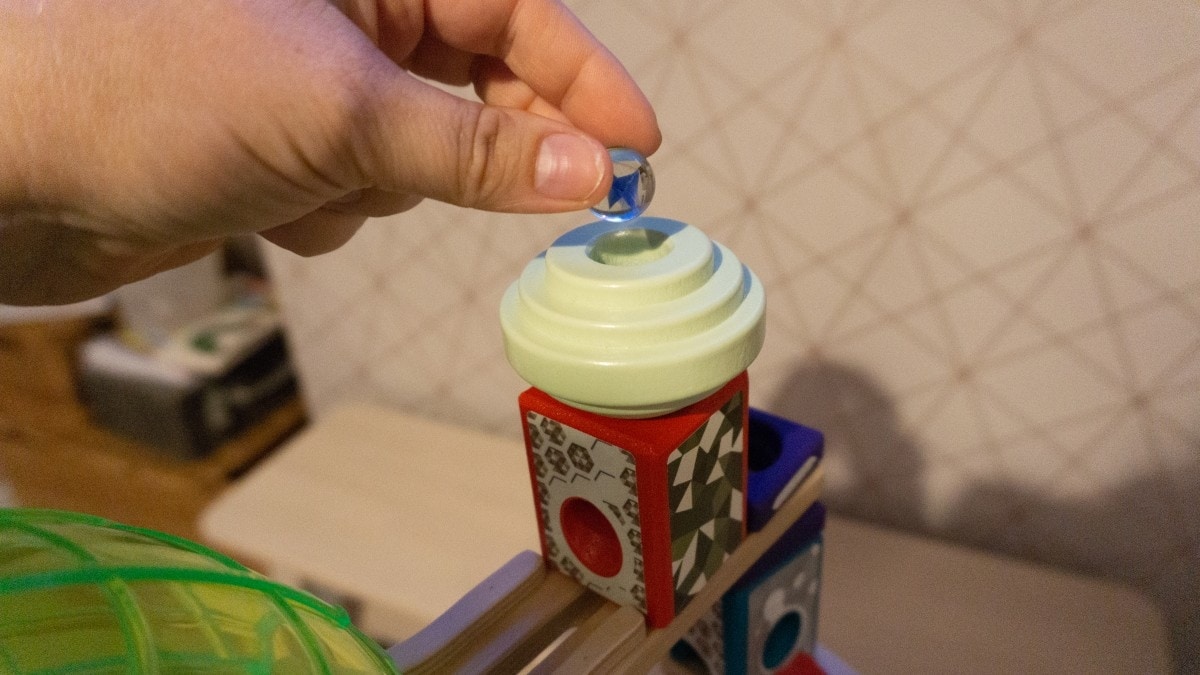 Arlo's favourite bit is the 'space ship' (this is what he's called it!) which is a circular section where the ball spirals around it before existing at the bottom. We've built the Space City in a few different layouts now, and Arlo is loving helping Sam put it together. It's improving his hand-eye coordination and his cause/reaction awareness too, as he sometimes tries to build things with the wrong bits, so the marbles don't go where he wants them too, then he has to try again. Once he's all set up he can play for ages, putting all the marbles into the Space City, then collecting them all and starting over again! I think this a toy that will bring us all hours of entertainment for years to come, as there are so many different ways to construct runs, plus you can add additional Hape 'Quadrilla' sets to make huge ones!
It's available from Amazon, Argos and other good retailers.