Summer is approaching fast and most of us can't wait to throw on a swimming costume and saunter down to the beach. Most of the time, we Brits travel abroad – to France, Greece, Italy, Spain or even further afield. However, to save you and your family money and the hassle of security queues and passport control, we've come up with 3 terrific UK holiday ideas.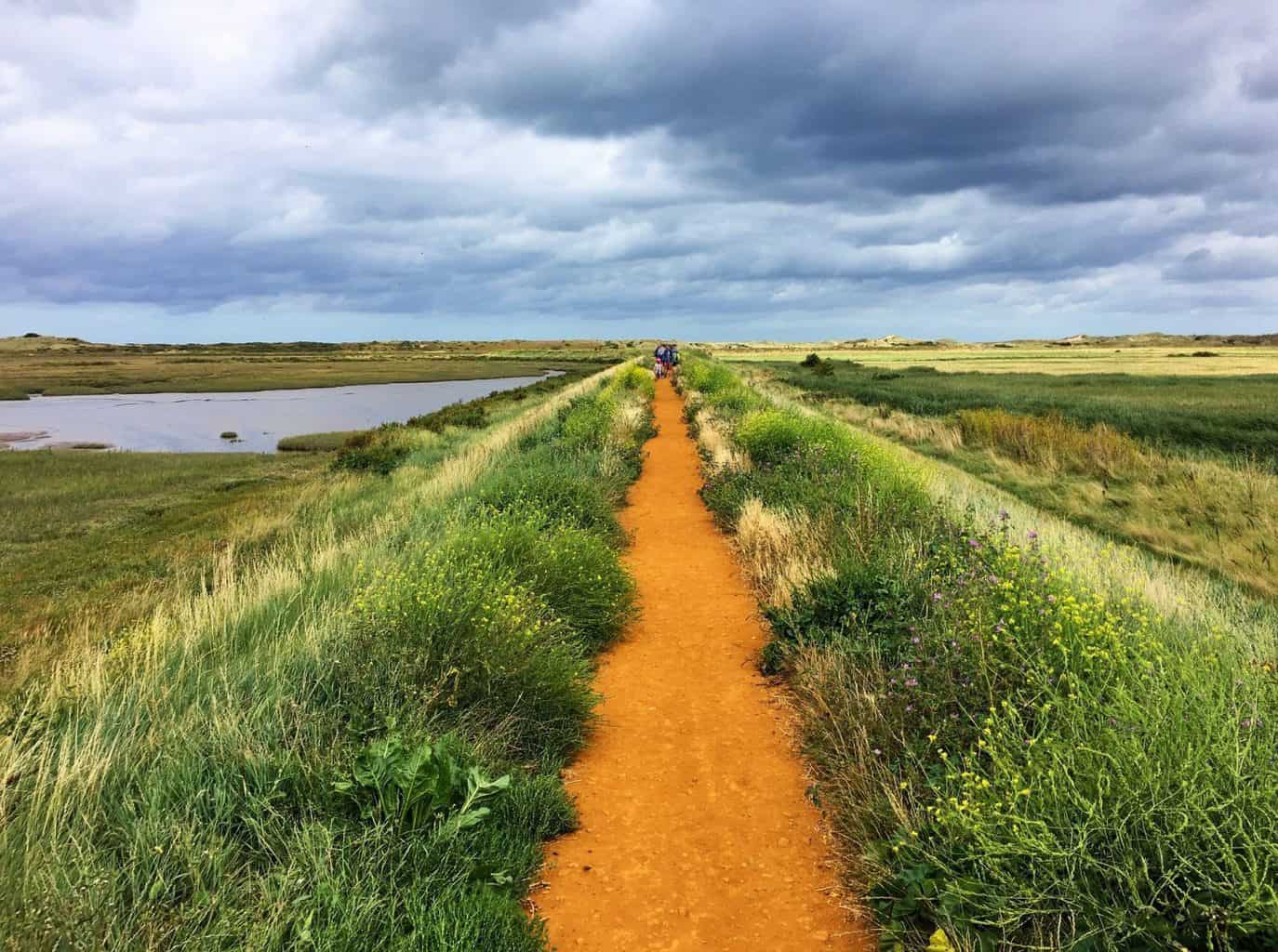 The Broads National Park – Norfolk
If you and your family are nature lovers, why not spend some time in the Norfolk Broads, a wonderful national park in Norfolk. There are an incredible 11,000 species of reeds and trees and the highest concentration of rare wildlife in the UK. In summer, birdsong fills the reeds and trees and overhead you'll soon spot the circling marsh harriers. While quietly sitting in the numerous bird hides you can watch kingfishers on the hunt and darting dragonflies. You might even be lucky enough to see the shy otters playing in the water and Britain's biggest and brightest butterfly, the Swallowtail.
The tree-tower at Hickling gives you a chance to look birds in the eye, whilst at Strumpshaw Fen you can hire a wildlife warden to guide you around the reserve and answer all your questions. Explore the sandy nature reserves on the beautiful Lincolnshire coast, and at Saltfleetby-Theddlethorpe Dunes Nature Reserve, there's an incredible mix of tidal sand, salt water and fresh water marshes. If you're thinking of going on a fishing trip, https://www.total-fishing-tackle.com/ have some of the best equipment on the market.
Skippered Charter Cruises – South Coast
Why not hire a skippered yacht for the family from Motion Charters at Port Hamble Marina, near Southampton, and take to the seas for a thrilling shirts-off-sunglasses-on 3-day summer cruise?
Arrive on Friday evening and let the skipper on board brief you about the boat, show you around and suggest a whole lot of fun things to do and places to sail to. Breakfast on Saturday can either be served on board your yacht, or you can tuck in to a full English at Port Hamble. Then, hang on to your hats, as the skipper sets sail to a variety of places, all within easy reach. After a morning sail around the Solent, you can moor at Newtown Creek and take time to enjoy a delicious picnic lunch on board. When tummies are touching table, the skipper will head for Cowes just a short sail away. If there's time you could also sail up the magnificent Beaulieu River and take in the beautiful scenery that's on offer. With the sun beating down, now's the time to take a dip in the cool river water, before finally mooring up in Cowes for the evening.
Alternatively, if the tides and winds are in your favour then Yarmouth or Lymington are both great options. The natural harbour of Yarmouth is guarded by the dramatic Yarmouth Castle, and the bustling and charming fishing town is a great place to explore. Lymington is a world-renowned sailing resort and has two large marinas, while the beautiful Georgian town also has a mix of boutique shops, coffee bars and restaurants. The Eastern Solent is a place of discovery. Osbourne Bay is a popular place to anchor for lunch and enjoy a refreshing swim. Your skipper can then head to Spitbank Fort, No Man's Fort and Horse and Sand Fort just off Portsmouth Harbour. The Solent Forts date back over 150 years when fear of invasion by the French, led by Napoleon III, resulted in the commissioning of these sea based defences. Stokes Bay is another popular place to weigh anchor.
If you're sailing back from Yarmouth/Lymington and the tides are favourable, The Needles close Alum Bay are a sight not to be missed.
Yorkshire
For a traditional family holiday, Yorkshire is hard to beat. There are dales and moors, peaks and National Parks as well as a fantastic coastline. Take Scarborough, for instance – it's a great destination for children, boasting a family friendly beach, lots of parks, a Sea Life Centre, penny arcades and amusements galore. Why not try the Alpamare Water Park – a multi-million pound tourist attraction water playground for kids, with heated outdoor pool and a spa area for Mum. Whether you stay in one of the resorts with on-site facilities to keep everyone entertained, or choose to rent a cosy holiday cottage, you'll be guaranteed a great stay with a true Yorkshire welcome.