It's the last 'Siblings' post of the year, and I've loved sharing little snippets about these two over the past year, and must make a little collage of all the months at some point! These photos were taken last weekend at Ightham Mote in Kent, when we were away for the weekend and I think they might be my favourite as they're less posed than normal and are just catching the kids as they were playing in the grounds.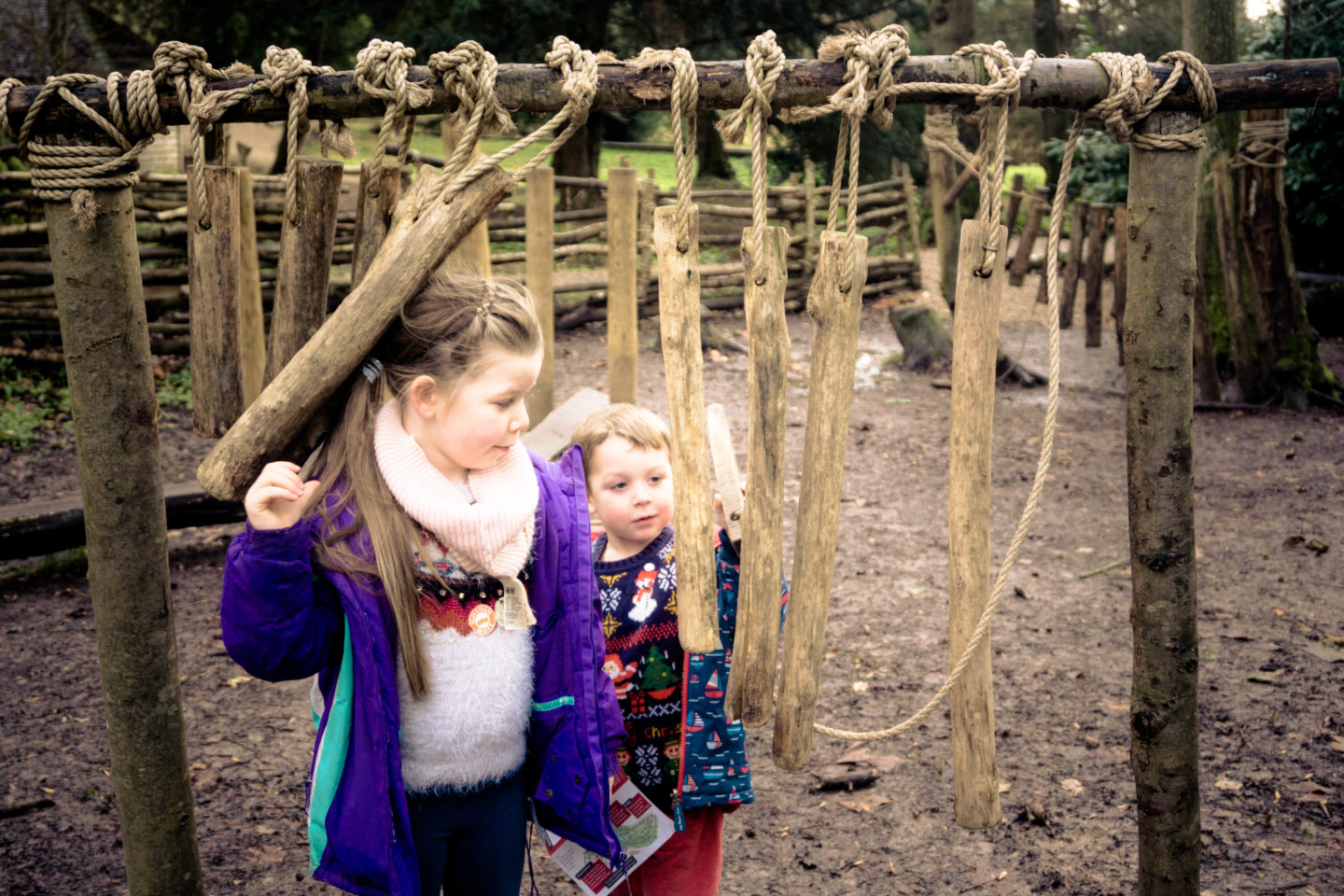 There was a really fun play park made completely out of wood and rope, no plastic or metal to be seen and they loved it! Trotting over little bridges, up and down logs and banging about on the instruments.
Both kids are super excited for Christmas, I think three is the age when they really start to 'get' it and now the excitement rubs off on each other! We've had Christmas parties, shows and school discos and lots of demands for Alexa to play Christmas Music! They're generally sleeping in a little later each day as they get more tired towards the end of the term, but often I can hear them in their room before the grow clock lights up playing schools or 'reading' books to each other which is lovely!