For my two kids there is something incredibly exciting about having anything matching, I expect they'll grow out of it when they're a 13 year old girl and a 12 year old boy but for now I am embracing it and letting them be as matchy matchy as they want! The latest matching thing to get them excited is pretty special, so I completely understand why! They each have a new Club Petz Backpack. These moving, 'talking' animal backpacks are suddenly the new favourites and I've had to tell Athena she can't take hers to preschool as I don't think any of the kids would want to come out of the cloakroom if playing with a singing backpack was an option in there! We took them on our day out on Saturday though, plus every little trip to the shop we've had too, even though it's 2 minutes up the road!
The backpacks are furry friends, Lucy the puppy and Blu Blu the dolphin. With adjustable straps and a zip fastening these are suitable for kids of walking age upwards I'd say! They're not too heavy and are surprisingly spacious inside. Each has three different songs that play on rotation when their ear/fin is squeezed and although these are fairly annoying noises for adults to listen to kids LOVE them, and that's what it's all about really isn't it! Based on the existing puppy and dolphin toys these are just as cuddly, so perfect for long car journeys were they can be cuddled as well used for carrying all the essentials your kids want to transport! In my case that's troll figures for Athena and little cars for Arlo, but they each carry their drink in there too!
Each backpack 'sings' three different songs, once you've found the switch on the voice box inside. It's tucked away into a little pocket that is closed with velcro. Designed to be used from age 3 they are surprisingly lightweight and have really soft padded shoulder straps, which can be extended quite a long way so would fit up to tween sort of age I think! Blu Blu the Dolphin has a little button inside his fin, and another on the shoulder strap, which means the voice function can be activated when the backpack is worn as well as when it isn't. If the button is pressed when a song has started it will stop, which is a useful function, especially when in small places with strangers, like us on the vintage bus on our day out! Lucy the Puppy sings London Bridge as one of her three tunes, with a lovely (!!) howl at the end, her buttons are in her ear and again on the shoulder strap. The battery packs can't be opened without a screwdriver so there is no risk of them being pulled out by kids. You need 3 AAA batteries but these come included already, and there is an off switch should you ever need it!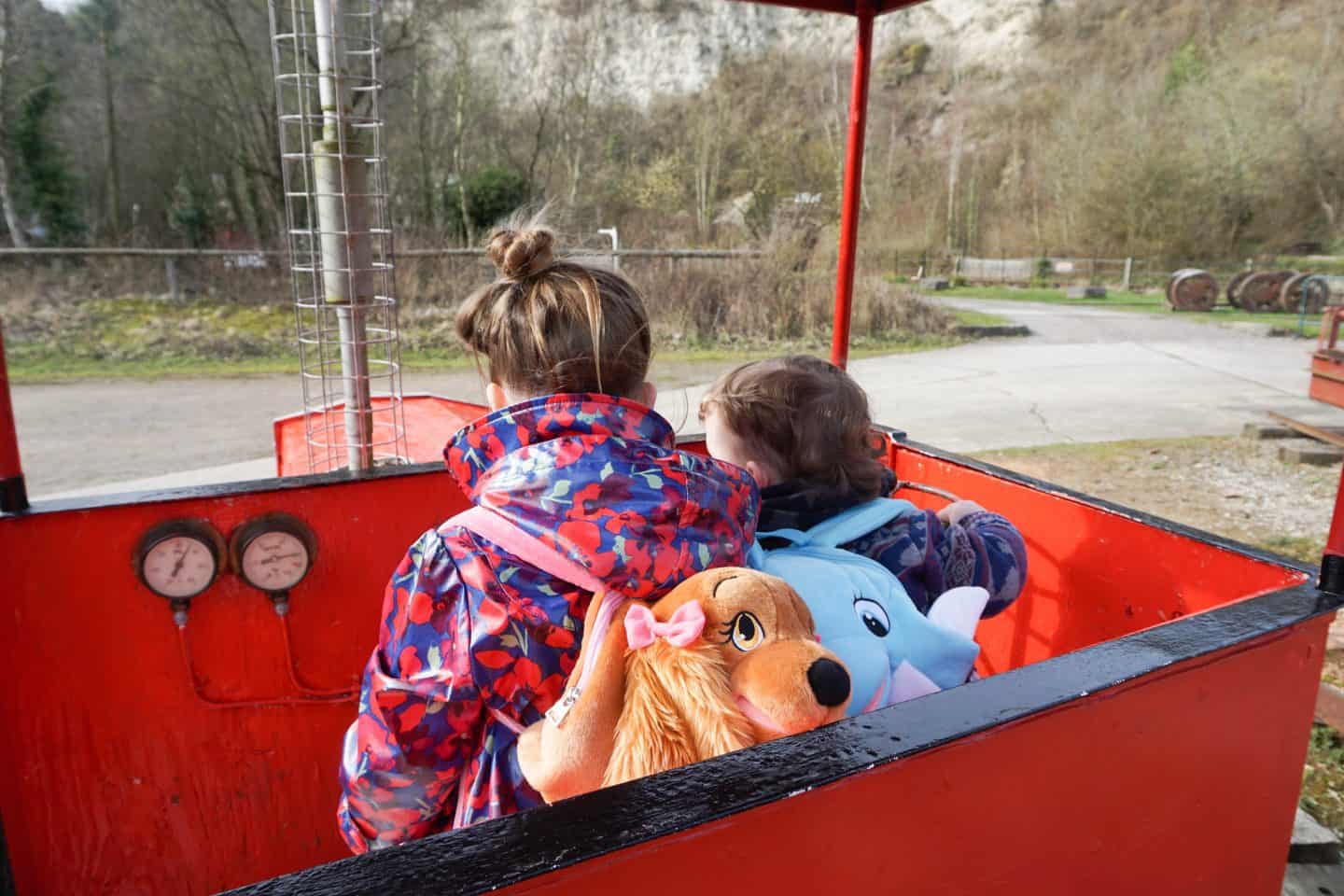 Both kids LOVE to put their hands in the mouths as the lips move up and down in time to the song, and Athena also loves to brush the fur on her dogs ears too! Each bag has a hanging loop at the top they can be easily hung up with coats when necessary and although I don't think you'd get a normal sized lunch box in there we found that a drinks bottle, a wrapped sandwich, some crisps and a banana or apple fits just perfectly, and the zip has a wide puller on so little fingers can use it easily. Because of the battery pack they can't be washed fully but you can clean the outer with a damp sponge if needed.
It's safe to say these are a huge hit, and they'll be coming on holiday with us at the end of the month, perfect for all the in-car essentials, they can also be snuggled during car naps too! They're currently available on Very & Amazon, for £24.99.
We were sent these backpacks to review, all words and opinions are my own.