My kids love to climb in things, sit under things, build things and hide. So when the EZ Fort Fairy Tale Castle arrived they were excited to whip it out of the box and play. Designed for kids age 3 and up to create their own forts from a set of spheres with holes in and two different lengths of tubing. There is also a cover but more on that later.
Fitting the tubes into the spheres is a bit tricky as they're a tight fit, so younger kids would need help but it means that the tubes stay put securely. You can create any shape you like pretty much, starting with a base and working upwards. It took about five minutes to create our fort, so not long at all from 'out of the box' to 'get inside' We created a basic house shape, and had a few tubes length so we're going to try another shape next time we set it up. When we went to add the cover to it it was disappointing to find that it didn't reach the floor on both sides, and it also doesn't attach to the frame at all. In fact the only thing that makes it a 'fairy tale castle' is the fact that the cover is pink. However my kids are little enough for this not to bother them at all, plus they can't read so didn't know it was a meant to even resemble a 'Princess Castle' and I hadn't told them. You can of course use a bed sheet or blankets to cover it, and to use as a base.
The EZ Fort kept them busy for most of the day, taking teddies in and putting them to bed, pretending to have a nap in there, pretending it was a shop and a all sorts of other things. A couple of times they got a bit heavy handed climbing in and out and a tube came out of one of the spheres but this is easily fixed.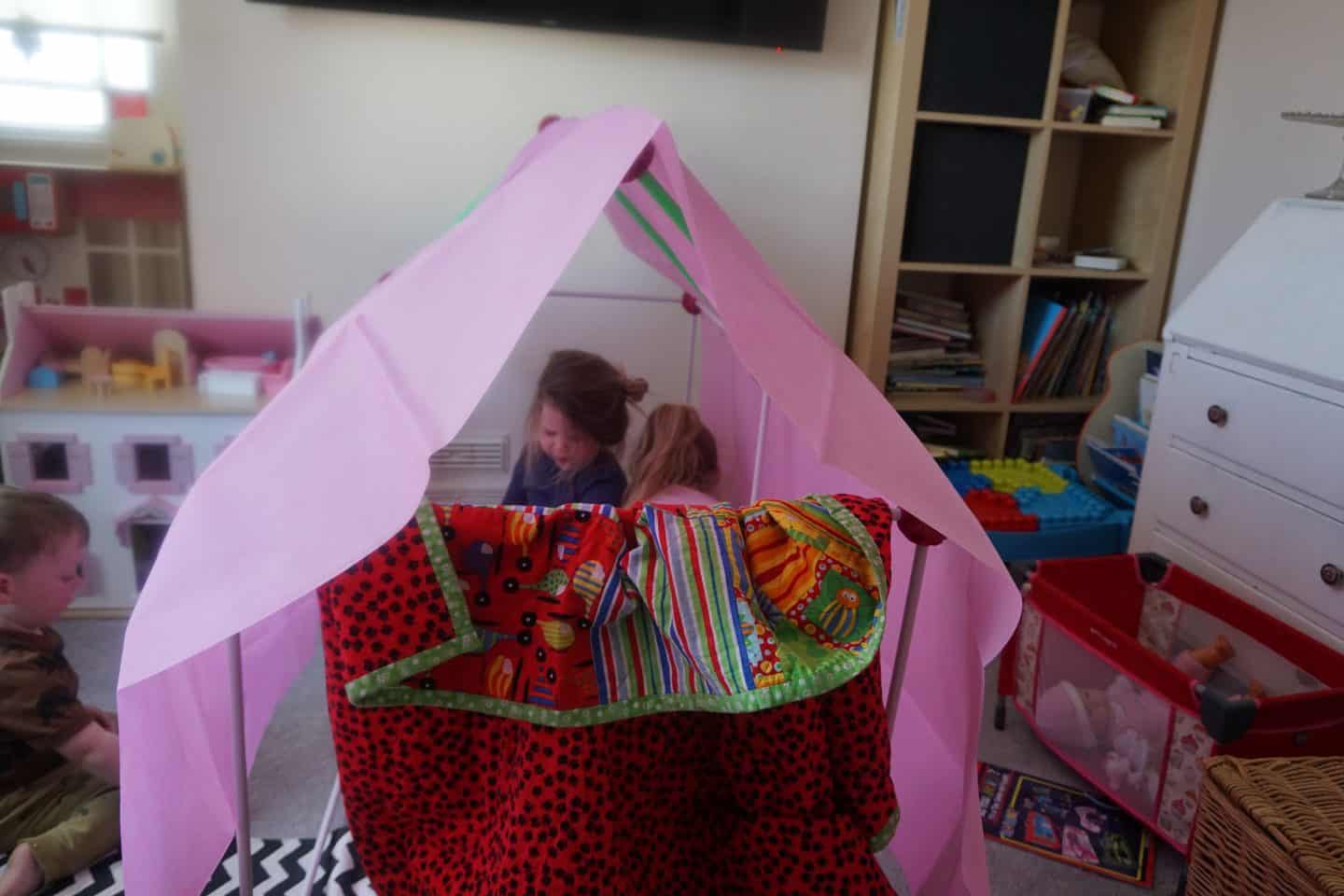 The bonus of this kit is that you can pull it apart in super quick speed and pop it back in the box for storage, which means you don't have to clamber round it once the kids are in bed! It also means you can take it in the garden or to friends houses easily.
You can buy the EZ Fort at Prezzybox, with a few different styles available.
We were sent an EZ Fort to review, all words and opinions are my own.